>

>

>

HP Labs at HP Discover 2014 in Barcelona
Behind the scenes at Labs
Turn on suggestions
Auto-suggest helps you quickly narrow down your search results by suggesting possible matches as you type.
Showing results for
Forums

Blogs

Information

English

HP Labs at HP Discover 2014 in Barcelona

Less than six weeks separate us from the beginning of HP Discover 2014 in Barcelona, Dec 2-4. Here is a list of the sessions that will be presented by HP Labs researchers. In the coming weeks we will preview each session so be sure to check back for more information about these thought-provoking and forward-looking presentations on the HP Labs technologies you'll be able to both hear about and see in action in the Discover Zone. Sign up now to be sure you have a spot!
Innovation Theater Session:
Session ID IT6551 - Inventing the future, HP Labs
Bernardo Huberman - Senior Fellow and Director, Mechanisms and Design Lab, HP Labs
Rich Friedrich - Director, Systems Software for The Machine, HP Labs
Sujata Banerjee - Distinguished Technologist, HP Labs
Anuneha Mewawalla - HP Labs Communications
Thursday, December 4, 10:15 AM -- 10:35 AM in the Innovation Theater, Hall 4
HP Discover is all about the future. And HP Labs – HP's central research arm – is all about the far future. At HP Labs we're not just looking toward the future, we're creating it. Join three of HP's leading Senior Technologists to learn how the IT landscape is evolving and how it will transform your world as you know it.
Discover Theater Sessions:

Session ID DT5552 -- How HP Labs is reinventing security for the future
Presenter: Simon Shiu, Senior Research Manager, HP Labs
Tracks: Security, HP Labs
Tuesday, December 2, 9:45 AM – 10:15 AM, Discover Theater 5.6, Hall 5

Today, we face a data explosion. Data that floods legacy systems. Data that crosses boundaries we can't secure. As growing amounts of data move online and across public, private, and hybrid clouds, managing privacy, ownership, and access to this data becomes even more complex. Adding to the security risks for enterprises is the increasingly challenging and dynamic threat landscape. HP Labs is developing The Machine—a radical new approach to the large-scale, high-performance infrastructure required to support our new data-centric world. The Machine presents an opportunity to build security into computing architectures from the outset and to support significantly higher levels of security than today's commercial systems can afford. During this session, Simon Shiu, HP Labs Senior Research Scientist, will examine how we are building security mechanisms into the foundations of The Machine so that businesses can have assurance about access control, privacy, monitoring, and recovery of their systems and data.

Session ID DT5553 -- Management at Scale for the New Style of IT: Introducing Loom from HP Labs
Presenter: Rycharde Hawkes, Principal Research Engineer, HP Labs
Tracks: Big Data, HP Labs
Tuesday, December 2, 4:30 PM – 5:00 PM, Discover Theater 5.6, Hall 5

A major challenge enterprises face today is coping with—and deriving value from—the exploding volume and velocity of information. The data explosion is pushing the limits of both scale and performance. Traditional sysadmin-centric approaches to IT management do not scale. IT management services are managed independently—forming silos—resulting in operational inefficiencies and inhibiting the ability to understand their impact on the business. Adding to the mix is the growing reliance on mobile and touch-enabled devices, which bring new challenges into the fold. Recognizing that future computing will require complex distributed systems that interact with data across multiple corporate, national and legal boundaries, HP Labs is developing a novel solution called "Management at Scale." Join Rycharde Hawkes, HP Labs Senior Research Scientist, to examine how Management at Scale can provide a game-changing solution for your enterprise. You'll also see a demonstration of how HP Labs' Loom can tackle today's complex Big Data challenges.
Session ID DT5554 -- HP Labs: Demystifying software-defined networking for the enterprise of the future
Presenter: Sujata Banerjee, Distinguished Technologist, HP Labs
Tracks: HP Labs
Wednesday, December 3, 9:15 AM – 9:45 AM, Discover THeater 5.5, Hall 5

Software-defined networking (SDN) is arguably one of the most fundamental paradigm shifts the networking industry has seen in recent years. SDN provides mechanisms to automate network operations, helping to reduce cost while also providing superior network capabilities. Future computing architectures will require connectivity to hundreds of millions of users and devices. HP Labs is inventing technology to enable improved scalability for today's growing demands, and creating more flexible, programmable networks that can efficiently provide the performance that applications require in highly scalable cloud and enterprise environments. During this session, Sujata Banerjee, HP Labs Senior Research Scientist, will demystify the critical role of SDN and examine key long-term challenges and implications for your enterprise. You'll get a rare look at some of the latest research from HP Labs, and you'll learn about top innovations that have made their way into HP products and solutions.

Session ID DT5516 -- HP Labs: What happens when Big Data and energy limits collide?
Presenter: Rob Schreiber, Distinguished Technologist, HP Labs
Tracks: Big Data, HP Labs
Wednesday, December 3, 11:00 AM – 11:30 AM, Discover Theater 5.5, Hall 5

By 2020, 40 billion connected devices will generate unprecedented amounts of data. This deluge of data threatens to outrun the supply of energy, and current strategies for improving IT energy efficiency are approaching their limits. Will Big Data slam the information technology industry into a power "wall?" The answer is "yes" – if we proceed with a business-as-usual approach. To take us far beyond today's best energy solutions, we need new computing technologies such as system-on-chip (SOC) system on chip, new memory and storage technologies such as Memristor, and new network technologies such as photonics. Making the quantum leap to a dramatically more efficient level will require the synergistic combination of these technologies. Join Rob Schreiber, HP Labs Senior Research Scientist, to discover how these technologies can work together to solve some of the toughest Big Data and energy supply challenges we face today.

Session ID DT5556 -- Unlocking the value of the Internet of Things: HP Labs on Big Data and Distributed Mesh Computing
Presenter: Jaap Suermondt, Principal Research Engineer, HP Labs
Tracks: HP Labs
Wednesday, December 3, 12:30 PM – 1:00 PM, Discover Theater 5.6, Hall 5

As every action in the physical, business, or interpersonal world is increasingly transacted, captured, and reflected in digital form, we face new challenges – ranging from storing, securing, and managing this information to the bigger challenge of how to turn it into new sources of value while guaranteeing privacy, security, and data ownership Join us at this session to learn how HP Labs is building technology to harness the value afforded by the emerging world of Big Data and the Internet of Things. Across the value chain—from data acquisition through data security, data fusion, data storage, data analytics, and visualization—this session will illustrate how emerging technology (including The Machine and Distributed Mesh Computing) can disrupt diverse consumer, commercial, and industrial applications. From public safety and personal health, to electric grids and traffic systems, exabyte-scale applications with quadrillions of rows and large graphs of data are rapidly becoming real and will soon be commonplace.

Discussion Forums: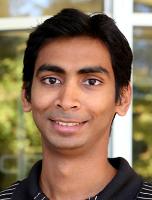 Session ID DF5555: Opening doors to create value for your enterprise: Wi-Fi-based indoor positioning technology from HP Labs
Presenter: Souvik Sen, Senior Researcher, HP Labs
Tracks: HP Labs
Wednesday, December 3, 10:00 AM – 10:30 AM, Discussion Forum 5.7, Hall 5

For enterprises and consumers alike, indoor positioning technology has the potential to create value in novel ways. Physical security, asset tracking, network management, and smart buildings are a few examples that illustrate the value of indoor positioning. However, current positioning technologies miss the mark because they require additional infrastructure and/or expensive manual calibration, or they offer poor accuracy. Today's enterprises need an accurate, scalable, yet low-cost positioning solution for innovative indoor applications and services. To meet these needs, HP Labs developed HP Location Aware—a leading-edge indoor positioning system that finds the location of any Wi-Fi-enabled device within two meters of accuracy and delivers up to five times better results than competing solutions. In addition to being highly accurate, HP Location Aware is also very simple to implement. It requires no special hardware, and it is automatically calibrated. Join this interactive discussion with Souvik Sen, HP Labs Senior Research Scientist, for a sneak peek at HP Location Aware.

Session ID DF5517: The Operating System for The Machine: Next-generation computing and applications to meet the challenges of Big Data
Presenter: Tim Marsland, HP Fellow, HP Labs
Tracks: HP Labs
Tuesday, December 2, 12:30 PM – 1:00 PM, Discussion Forum 4.2, Hall 4

We are in the midst of a data explosion. By 2020, our digital universe will have grown to 44 zettabytes or 44 trillion gigabytes. The infrastructure required to collect, process, store, and analyze this data requires transformational changes in the foundations of computing. As we fundamentally re-think the computing hardware architecture in The Machine, we must also consider a complete re-evaluation of the operating system principles, architecture, and services to support the systems that will operate in this emerging reality. Join Tim Marsland, Fellow, Cleansheet OS, in a lively discussion that will explore the technology principles driving the need for a new OS, examine new application architectures enabled by The Machine, and investigate opportunities for partnering with universities and open source communities in the development of The Machine.

Session ID DF6121: Improving product innovation and safety with real-time data analysis and forensics
Presenter: Steve Simske, HP Fellow and HP Labs Director
Tracks: Big Data
Tuesday, December 2, 4:30 PM – 5:00 PM, Discussion Forum 4.1, Hall 4
In this talk, we will describe how pervasive mobile devices and the ubiquitous and copious creation and collection of product-relevant data leads to a new type of business analytic—real-time, secure information that can be used proactively – as opposed to the after-the-fact data collection that is non-secure, less specific and can only be used in a reactive manner. Join Steve Simske, HP Fellow, HP Labs Director and Chief Technologist for the Content Solutions portfolio in HP Labs for this Discussion Forum. Attendees will learn how HP's Global Product Authentication Service (GPAS), combined with the power of HP HAVEn, can enable product manufacturers to create sophisticated applications that require complete end-to-end security - such as full product authentication by the consumer – as well as track and trace security for the complete set of processes that support the supply chain.

Visit this forum and get the schedules for online Expert Days where you can talk to HPE product experts, R&D and support team members and get answers...
Read more

Learn about the technology events where Hewlett Packard Enterprise will have a presence in 2020
Read more
View all
© Copyright 2020 Hewlett Packard Enterprise Development LP