>

>

>

5 Imminent Challenges to Overcome for Organization...
Forums

Blogs

Information

English

5 Imminent Challenges to Overcome for Organizations to Thrive
The current business environment is at inflection point and the overall industry in which we have been doing business will be redefined due to the ongoing pandemic . The blog below covers the five imminent challenges that need to be addressed for organizations to perform and thrive successfully in the new realm.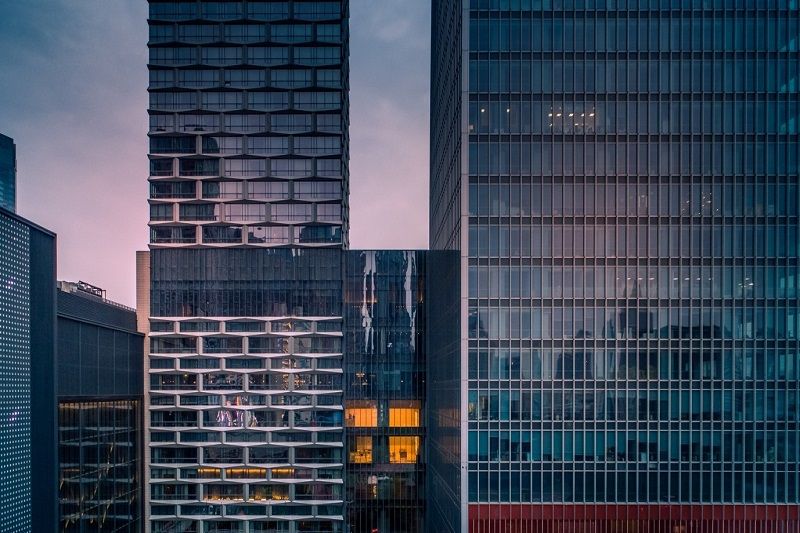 Is your business ready for the paradigm shift? Are you ready for the New Normal? The Great Reset etc. these may be familiar headlines that you have come across recently, analysts all over the world predict how businesses are going to be impacted as a result of the ongoing pandemic. Here are the 5 key challenges in my opinion, that need to be addressed by businesses / organisations to be future ready. Some are imminent, some are already present.
1. Remote working - Everybody now has the experience of working from home , and remote working is here to stay - the ability to work remotely is what will distinguish the ability of the organization to evolve. New processes or mindsets will be required to manage employees working remotely, a lot needs to be discovered to manage collaboration , innovation and motivation of the workforce who are not located on one campus . We can help with the technical side, CIO's , IT Manager please feel free to reach out to us. (Blatant promotion, I hope you guys don't mind J)
More reading: Start planning today for a more efficient, productive workforce with IT's 5 Toughest Work from Home Challenges, our latest eBook. Help your organization unlock its full potential and get ahead of WFH issues before they happen.1
2. Digital Transformation - Digital transformation was picking up speed even before the pandemic but has only accelerated since. Transformation is not limited to just businesses, organisations such as governments and state-run establishments also need to innovate to manage operations and provide services. This drives the local economy as well as provide digital services to its citizens.
More reading: Bilbao ( a city in northern spain) has established a city-wide network which helps to enable flexible working, smarter infrastructure and a host of new digital services for citizens and visitors.2
Karlshamns Kommun is local municipality in Sweden are delivering a platform for pervasive connectivity & service innovations in local governments 3
The Digital Transformation can be further divided into 4 major areas which will play a major role in the process .
Cloud Technology -

Organizations have no other option but to adopt the cloud , Cloud is enabling scalability and flexibility which is currently in demand more than ever as workforces are no longer working from a site location. Cloud is enabling the Edge.
More reading: Learn about your Aruba Central - Cloud Native Network Management & Analytics - first AI-powered solution for unified WLAN, switching, VPN, and WAN cloud infrastructure to undergo FedRAMP certification4
IOT -

With the advent of 5G and network speed, IOT devices are being added to the network, the distinction between Operation Technology and Information technology is becoming blurred . Networks are now opening up to a wide variety of devices i.e Internet of things .
More Reading: learn how a leading supplies and fulfilment company uses robots to connect securely to the network & assist with inventory management5
Artificial Intelligence, Automation & Analytics

- With the introduction of AI & ML , it is now possible to analyse or create a model or algorithm which can automate activities and tasks with more precision, this was not possible before. Best place for executives get acquainted with AI will be here An Executive Guide to AI7.
More Reading: click here to know how Aruba AIOps works & how it helps IT team manage the network6
Security -

With remote working and IOT & Cloud's rapid adoption, IT Security will be key to managing any potential threats that could compromise an organisation. Organisations need to have a well-defined security frame-work which is/are complaint to local government / International cybersecurity bodies.
More Reading: Work from home, digital transformation, and IoT require innovative security strategies. Here's how Aruba can help you address this rapidly changing landscape with ZERO TRUST SECURITY 8
These 4 areas are inter-related and cannot be viewed in silo, the ability to manage all these cohesively will provide an edge to the organisation.
3. Speed to Adapt – Organizations need to adapt quickly to gain advantage over their rivals, early adopters gain an advantage if they can adapt well and operate in the current environment. They will also have to make intelligent predictions on what they foresee happening in the market place. Time is of the essence, the playing field has been somewhat paused by the pandemic, everybody has to adapt as were thrown out of our comfort zones and be the first to move out of the pause mode and start to run. Speed of decision making, execution and prioritizing areas of improvement and innovation can help the organization catch up to, or become the market leader.
4. As-a-service demand – Customer demands are always evolving, this is shown by the increase in cloud adoption, XaaS market has been the fastest growing segment, and now in the IT industry it is now possible to sell everything-as-a-service . Products are commoditized, the only way to differentiate is via services. Moreover, after the pandemic, with capital potentially becoming more scarce, the pay as you go model has seen more adoption. Organisations need to look to their industry and be ready to pivot their organisations to an as a service model. The best example here is HPE, - HPE that announced in mid 2019 to offers all its portfolio as a service by 2022. HPE is way ahead of its competitors are who following suit after pandemic on this journey to as -a- service company. (again self-promotion J)
More reading: Homebase Creates Living -as- a-Service Experience for Apartment Residents and Building Owners9
Learn about Aruba – as – a – service / NaaS.10
5. E-Commerce / Digital Selling : The entire process of identifying & prospecting a customer, or customer's searching for solutions to their problems has shifted to the digital realm , this means the buying process will normally follow suit. B2C has already seen the shift to an ecommerce model, expect the same for B2B industry. The above point of subscription of as -a -service will make it easier for customers to process orders online, also innovation in payment methodology in the near future may change & make this more seamless. The speed of innovation has changed so you can expect this to happen more quickly than before the covid era.
Is your organizations ready to take on these challenges? , Do you have process that makes you agile and nimble allowing you to make quick changes and respond to the dynamic market? May be yes, May be No, but one thing is certain, technology is the Key for any organization to succeed in these new evolving conditions.
For business leaders, it is imperative that you have the right team ready to tackle all these challenges as they arise, meaning the position of CIO & CTO/ Digital Transformation Lead is very crucial . This is the worst time and the best time to be a CIO/CTO. Worse – because there are so many unknowns and better because this is the most effective stratagy to make an impact on a business.
We can help businesses & organizations so that they are ready to innovate, we can also stop issues from an infrastructure stand point, although this may sound bit sales-like, I truly believe this. HPE Aruba has been evolving internally and we have been able to predict correctly , be it moving to as -a -service model (HPE Green Lake) or inventing the network architecture (Edge Service Platform) that is future ready or Edge Ready.
Do drop in your feedback or comment on any other points that you feel will be critical for your company to address or give us a shout if you need any help.
Santosh Pania
Hewlett Packard Enterprise
twitter.com/hpe
linkedin.com/company/hewlett-packard-enterprise/
hpe.com/emea_middle_east
Resource Links:

About the Author
Santosh_Pania
Marketing Specialist with over 2 decades of working experience across various industry with around 15 years in IT. Passionate about all things digital & channel, currently enjoying the role as Aruba channel marketing manager for MESA region and focussed on attaining marketing nirvana
Starting June 22

THE FUTURE IS EDGE TO CLOUD Prepare for the next wave of digital transformation. Join our global virtual event. June 22 – 24
Read more

Find out about the latest live broadcasts and on-demand webinars
Read more
View all
© Copyright 2021 Hewlett Packard Enterprise Development LP