>

>

>

Accelerating Edge-to-Cloud and Data Driven Digital...
Forums

Blogs

Information

English

Accelerating Edge-to-Cloud and Data Driven Digital Transformation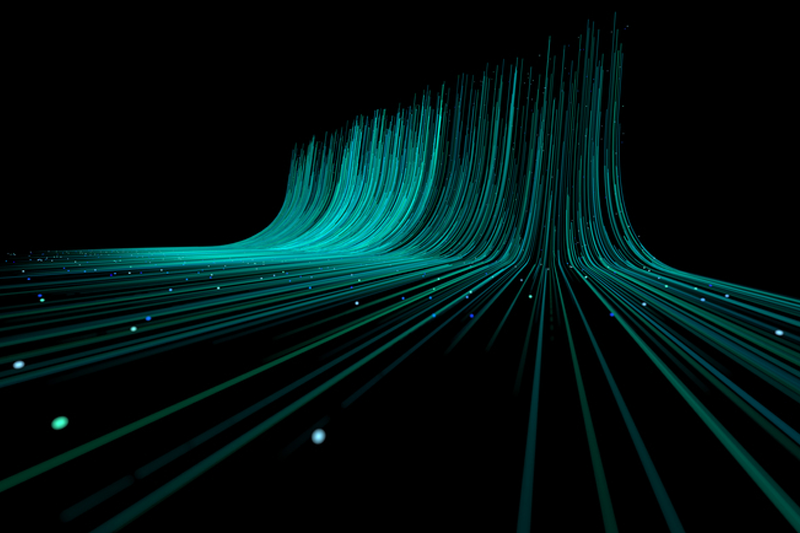 Digital transformation is a journey. Rather than being a one-off tick-box exercise, it's an evolving process to continually strive for the most efficient IT infrastructure that offers a smooth and effective user experience for optimal output, setting your organisation ahead of the competition.
Data is everywhere. Spread through the data centre, at the edge and in the cloud, it is vital to harness this data to unlock insights and realise business value as well as optimise the use and cost of your IT infrastructure, all whilst ensuring it is reliable and secure. We've seen a shift towards using AI and machine learning in recent years, driven by a surge in data and offering a wealth of insights that can be used to optimise the IT environment. Many enterprises are also looking to containers to provide flexibility and reliability. Indeed, Gartner reports that, "By 2022, about 75% of organisations will have deployed containers".
We see customers around the globe and MEA region in particular looking for more insights, advanced analytics, speed, application agility and streamlined operation. There is an accelerated adoption of containers and data-led transformation which bring a lot of value to organisations including, but not limited to, being more competitive, releasing unique offerings faster and making informed decisions.
The Covid-19 pandemic has only served to increase the momentum of digital transformation, however this transition has identified a number of challenges that stand in the way. Legacy applications, data sprawl and lengthy migration times all throw up barriers to a smooth move to public cloud, and research has shown that with the majority of data in colocations, data centres and at the edge, migration is a more complicated process for those monolithic applications that are not cloud native. Rearchitecting them is time consuming and expensive, however here at HPE, we strive for simplicity, and have developed a solution to overcome these problems.
HPE Ezmeral Platform
Accelerating edge-to-cloud and data-driven transformation, the HPE Ezmeral software portfolio modernises applications, gives a consistent cloud experience, unleashes the power of data and enables business agility and automation to deliver true insights and provide real business value. This enables organisations to transform applications, data and operations, allowing them to focus on driving innovation and efficiency.
HPE Ezmeral Container Platform
Wherever your data and applications reside, HPE Ezmeral Container Platform offers a smooth transition to a 'container-first' approach. Built on open source Kubernetes it offers a secure enterprise-grade platform designed for cloud-native and non-cloud native applications running on-premises, in multiple clouds, in a hybrid cloud model, or at the edge.
The platform solves many of the challenges mentioned above, offering hybrid cloud agility with applications deployed anywhere, as well as shortened application development cycles, advanced analytics, improved productivity, accelerated innovation and speed and simplicity of container deployment and operations at scale. Workloads can be provisioned and prioritised in containerised clusters on a shared pool of hardware, streamlining operations with enterprise-class security, performance and reliability.
HPE Ezmeral Data Fabric
Simplifying data management, HPE Ezmeral Data Fabric combines data silos, bringing together data centres, clouds and the edge in a scalable and unified data fabric. Offering insights and managing historical, operational and real-time data, HPE Ezmeral Data Fabric delivers a unified platform to ingest, store, manage, process, apply and analyse data from all sources, with enterprise-grade reliability, security and disaster recovery.
HPE Ezmeral ML Ops
Bringing DevOps-like speed and agility to machine learning (ML) workflows, HPE Ezmeral ML Ops is container-based, offering support for the complete ML lifecycle. Standardising processes across ML, HPE Ezmeral ML Ops covers data preparation, model build, training and deployment, collaboration and monitoring, as well as providing a platform to share and deploy work.
HPE Ezmeral IT Ops & Automation
Introducing automation and intelligence, HPE Ezmeral IT Ops & Automation transforms IT operations using advanced AI and software-defined management. Automation increases predictable performance and simplifies lifecycle management. HPE OneView is an integrated IT infrastructure management software that automates tasks, accelerating deployments and simplifying lifecycle management. HPE InfoSight adds AI-driven operations, combining cloud-based predictive analytics and recommendation engines to improve performance proactively, optimise resources and simplify planning.
Consumption Options
HPE Ezmeral is available as a software subscription license, or 'as-a-Service'. HPE GreenLake Cloud Services offers a fully managed on-premises consumption-based service for HPE Ezmeral Container Platform and HPE Ezmeral ML Ops to offer transparency and cost efficiency – you only pay for what you use.
Accelerating Digital Transformation
At HPE, our teams are full of experts who can offer advice and guidance on every step of your digital transformation journey. From rapidly adopting containers to AI solutions and the flexible HPE GreenLake consumption-based cost control service, our HPE PointNext Services are there to advise.
Find out more
If you'd like to find out more about HPE Ezmeral, there are a number of demonstrations, courses and reference architectures available.
See HPE Ezmeral Platform in action – demos
Sign up for on demand courses and training:
AI & Machine Learning
Intro to Big Data
Application Containers & Kubernetes
Data Fabric
Data Analysis
Developer series
Reference Architectures:
HPE Ezmeral Container Platform on HPE Composable Synergy
HPE Ezmeral ML Ops Platform on HPE Apollo - A turnkey hybrid cloud solution for accelerating AI (ML, DL) and big data analytics at scale
HPE Container Platform on HPE Edgeline Converged Edge Systems - A turnkey hybrid cloud solution for accelerating intelligent applications at the edge
Or if you'd like to get in touch with us, please contact us here.

Mohammad Al-Jallad
Hewlett Packard Enterprise
twitter.com/hpe
linkedin.com/company/hewlett-packard-enterprise
hpe.com/emea_middle_east/en/home.html

About the Author
Al-Jallad
Mohammad Al-Jallad believes in the use of technology to have a positive impact on people, society and organizations. He is eager to support in accelerating innovations and digital transformation leveraging his rich experience and a track record of success in geo and global roles encompassing consultancy, business development, sales and management.

Find out about the latest live broadcasts and on-demand webinars
Read more

Visit this forum and get the schedules for online Expert Days where you can talk to HPE product experts, R&D and support team members and get answers...
Read more
View all
© Copyright 2022 Hewlett Packard Enterprise Development LP