>

>

>

Four HPE Leaders share Tech Highlights of 2020 & N...
Forums

Blogs

Information

English

Four HPE Leaders share Tech Highlights of 2020 & New Year Predictions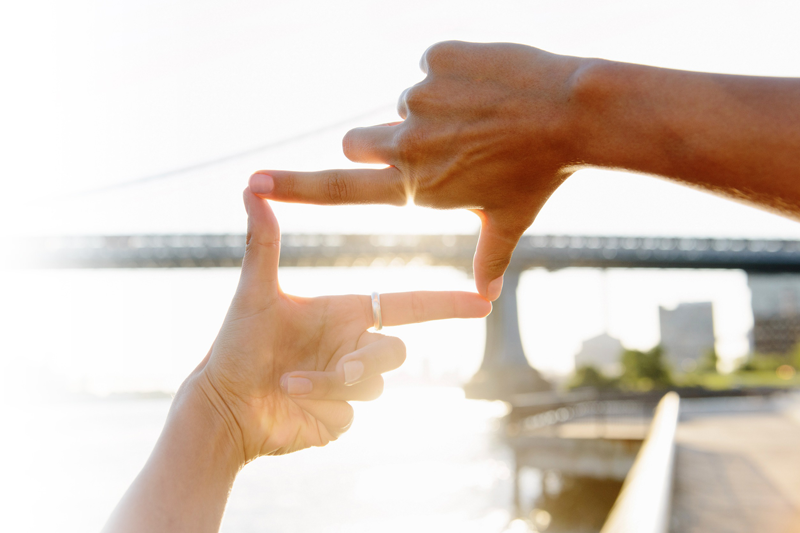 With 2020 done and dusted, the world can breathe a sigh of relief that a year dominated with stresses and struggles is behind us. However, from a technology perspective, we've seen some amazing things come out of 2020. Digital transformation and change have accelerated across IT; the world has turned virtually cashless; and working from home has become the norm, with staff now adept at smoothly transitioning between video call apps.
We posed three questions to some of our leaders in UKIMESA, asking for their reflections on 2020 and giving them the opportunity to look back at lessons learnt and how these learning points might affect their approach to 2021. We heard from Mohammad Al-Jallad - UKIMESA CTO, Chris Ibbitson - UKIMESA CTO for Financial Services, Morad Qutqut – World-Wide Chief Customer Innovation Officer (CCIO) based in Dubai, and Matt Armstrong Barnes - Chief Technologist for Artificial Intelligence. These leaders are at the cutting edge of technology and have watched this year's digital transformation unfold and develop.
Learning points
The first question asked what the biggest thing they learned in 2020 was and what caused it. The resounding response was the changes to our working practices.
"Video conferencing killed my step count!" reported UK CTO for AI Matt, reflecting the changes to his working practices and lack of travel. Working from a home office instead of across three continents led him to prioritise a focus on walking whilst on video calls and encourage others to do the same. For UK CTO & Financial Services guru Chris the UK lockdown and increased time working from home taught him how important the work-life balance is. It gave an opportunity to reassess his lifestyle, ensuring he took time out away from the home office to get some fresh air and clear his mind. It also gave him an opportunity to indulge in his passion for the technology that initially brought him into the industry:
"I'm a techie – I love technology which is why I do the job I do – so I have used extra time to "play" with the likes of AWS, Google Cloud, Azure, and also get a few formal certifications along the way!"
Stepping outside the home office, Chief Customer Innovation Officer Morad recognised that "2020 was the year of challenges," however noted that "Challenges open the door for new opportunities." These opportunities included developing innovative and relevant solutions that create new ways to interact with customers, with COVID-19 symptom detection and back-to-work solutions top of the list. UKIMESA CTO Mohammad Al-Jallad agreed that technology played a vital role in the continuity of business operations as well as day to day life, saying, "The instrumental role that technology played in the continuity of life is a no-brainer." He also recognised that the shift in pace of digital transformation had been wide reaching, affecting almost all organisations and individuals.
Universally, there has been a change in working practices, and with it, a shift in our mindsets. Organisations have had to become sensitive to the work-life balance at a greater level, working increasingly hard to continue to nurture and develop their culture. With the rapid acceleration of digital transformation, what will next year look like?
What's next?
Remote working has forced the speed of digital transformation to increase in 2020. The second question asked how these changes might evolve as we navigate our way into 2021 and hopefully through to the other side of the pandemic.
Mohammad sees, "An increased reliance on technology and digital services," with organisations embracing "Creative ways and steady approaches to stabilise, be more structured, optimise and enhance efficiency". The massive learning curve that the workforce has undertaken will serve as a catalyst for innovation, with a growing eagerness to build on the developments of 2020. Morad agrees that the transformation required in 2020 has enabled, "Many innovations, resources and tools to build immersive experiences," that will be driven forward and developed further, and that this would not have happened without the pandemic's restrictions.
For a number of people, 2020's working practices have not been too dissimilar to normal, except for the prolonged periods of time spent at home. Matt highlighted the fact that as someone who works from home frequently, which meant that the tools needed to collaborate at the edge were already in place, he only had to slightly moderate his existing always-connected working lifestyle. However, he has found that he has never been so long without embarking on a long car, train or plane journey. He sees that, "Offices are becoming what they always should have been, a place for collaboration," rather than a full-time workplace, and he predicts many more people joining him working from the edge. Chris agrees that a 'new normal' will arise, with a hybrid of in-person and virtual collaboration, but asks, "How do we all go about collaborating and working together in a physical environment?" Matt insists that digital transformation is critical to the survival of every organisation and sees the core of this heading towards a higher level of automation. He concludes that, "The age of insight is opening a world of possibilities. Goodbye mundane tasks and hello intuitive edge-based automation".
Exciting times ahead…
Question three asked what the most exciting prospect for 2021 was, and Mohammad summed it up with, "The hope for a fast recovery, to see how the world will shape up and the potential for extensive digital-led innovations." This sentiment was echoed with suggestions of developments in tech, including AI and 5G. Chris is looking towards a, "Wider use of AI to help 'digitalise' our everyday interactions – whether with your bank or insurer, or when buying a car!", and Matt agrees that 2021 is the year for us to see organisations use AI to achieve amazing things:
"Getting ahead in a world where everyone is digitally transforming needs modern, adaptive thinking that brings the best and most appropriate tools for the job to the fore. The proliferation of use cases means that the boundaries of what AI can achieve are being tested and new frontiers are forged."
Morad agrees that organisations will need a great amount of support across the board in helping them run and develop their business in a progressing digital world, with customers convinced, "that they need to innovate in the way they run their business." He highlighted that HPE Digital Life Garage, a customer experience centre in Dubai, will be a valuable tool in demonstrating the value of well-defined processes and partner ecosystems.
All agreed that the world will operate differently, and whilst the predictions for 2020 may not have come to fruition, the speed of recent digital transformation may mean that some tech breakthroughs are just around the corner in 2021.

Find out about the latest live broadcasts and on-demand webinars
Read more

Visit this forum and get the schedules for online Expert Days where you can talk to HPE product experts, R&D and support team members and get answers...
Read more
View all
© Copyright 2021 Hewlett Packard Enterprise Development LP