>

>

>

How can AI help attract and retain customers in th...
Forums

Blogs

Information

English

How can AI help attract and retain customers in the financial sector?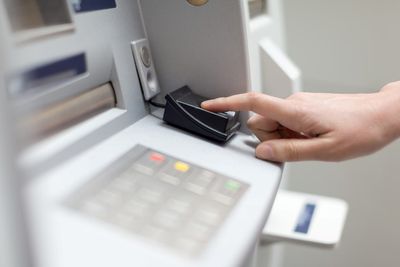 Banking, ATM machineIt's been many years since Artificial Intelligence (AI) stepped off our movie screens, out of fantasy and into the reality of our day to day life. AI and Machine Learning (ML) both have vital roles across many sectors of industry, providing insights to increase productivity and boost efficiencies, and optimising costs at a high scale of data and transaction with minimal human intervention.
There is a growing potential and proven success in implementing AI in the banking sector. Financial services companies already use AI-driven tools such as chatbots to successfully engage with customers, but with 40% of bankers planning to invest in embedded AI solutions in the next three years1, just what are they looking to achieve, and how can they harness the benefits they are looking for? With competition from digital disruptors on the increase, let's look at some of the ways banks and financial institutions have used AI to enhance their offering to current customers, and gain new ones.
Predicting patterns and behaviours
Unlike a traditional database, an AI algorithm can work through a great volume of information with a single input, detecting patterns in customers' transactions, evolving and learning about their behaviour and providing relevant and usable data. This data is used to generate recommendations to offer customers the best and most appropriate services, tailored to their needs. Danske Bank in Denmark uses ML in this way, identifying any variations in transactions that may indicate a customer's change in circumstance – a new salary and pension plan may indicate a new job – so tailored financial advice can be offered at the right time. This proactive contact has seen 62% better results than previous, generic campaigns. Danske Bank has also implemented an AI advanced analytics concept, similar to TripAdvisor, which allows customers to see and assess the real-life benefits of products and services chosen by others in similar situations.
Using Big Data for targeted marketing
Taking this one step further, German digital-only bank Fidor uses AI to analyse a customer's connections, social media interactions and online behaviours to build a more detailed picture. Using this data, they create a "community rating", and financial products can then be tailored even further to offer bespoke and relevant services. Upselling and cross selling can also be encouraged by using customers' Big Data. Demographics, products held, credit card statements and even point-of-sale purchase data, when compared with other customers, can be used to define microsegments of the customer base, and allow marketing to be specifically tailored to a greater level.
Reducing churn with AI
AI and ML can be used to analyse customers' behaviour and see which products others with similar behaviours are interested in. Algorithms can detect patterns and evolve them, creating insights and predicting customer needs. For example, a bank has compared the attributes and behaviours of loyal high value mortgage customers with those that have churned, identifying over 100 factors that affect decisions based on the customer, the products they hold, and transactional data. Using this data, they discovered the types of customers more likely to churn. Applying a similar model to all mortgage customers, they predicted churn behaviour, launched a targeted marketing campaign and reduced this by nearly half.
Are you ready?
To harness the benefits of AI and ML, you first need to assess your readiness. A clear plan is essential, along with ensuring you have the right tools for the job. With so much potential for understanding and influencing customer behaviour, it is important to have a robust and modern platform from which to process data, extract insights and build strategies. Digital transformation is essential, with cloud-based infrastructure offering the agility and scalability required, and containerisation enabling applications to run quickly and reliably across your environment. HPE Ezmeral Platform is a unified platform built on open source Kubernetes. It runs on any infrastructure; on-premises, in multiple public clouds, in a hybrid model, or at the edge. Purpose-built for Big Data and AI applications, the HPE Container Platform facilitates an accelerated application development for new and existing apps including data science, analytics, ML, and deep learning (DL). This creates a faster journey to modernisation with greater agility, reduced costs and enterprise-grade security.
Using the data collected through AI and ML, banks can target customers with specific marketing for products and services identified to suit their needs.
If you'd like to discuss anything with our specialists, please get in touch today.
Ashraf Arafeh
Hewlett Packard Enterprise
twitter.com/hpe
linkedin.com/company/hewlett-packard-enterprise
hpe.com/emea_middle_east/en/home.html

About the Author
AshrafArafeh
Ashraf is passionate about helping organizations focus on their core business, and improve their competitive edge in the market place by implementing the right mix of edge-to-cloud IT strategy. He believes that the proper implementation of technology can help businesses grow at their very core.

Find out about the latest live broadcasts and on-demand webinars
Read more

Visit this forum and get the schedules for online Expert Days where you can talk to HPE product experts, R&D and support team members and get answers...
Read more
View all
© Copyright 2021 Hewlett Packard Enterprise Development LP