>

>

>

How to Get Ready for an AI Journey?
Forums

Blogs

Information

English

How to Get Ready for an AI Journey?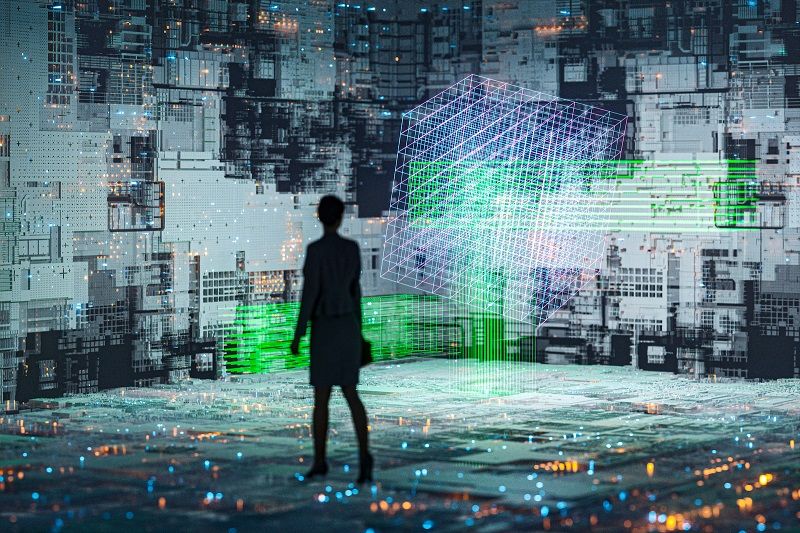 Artificial intelligence refers to the ability of machines to understand the world around them, learn and make decisions, in a similar way to the human brain.
For enterprises, AI will be the biggest opportunity to harness large amounts of data from multiple sources and how to effectively manage and leverage that data to lay the foundation for successful digital transformation while establishing a significant competitive advantage for businesses.
The following statistics are examples of how AI affects business:-
More than 9 in 10 leading businesses have ongoing investments in AI – (NewVantage 2020)
More than 50% of business have reported a boost in productivity after having implemented AI – (PWC, 2018)
44% of organisations have reported cost savings as a result of AI implementation – (Mckinsey, 2019)
The question now is, how to get ready for an AI transformation journey?
There are basic considerations to take before the journey, in the following section, there is an introduction on some of the basic factors needed for AI transformation and how HPE can unlock the value of your data with flexible AI solutions that give organisations the scalability, performance, and cost controls needed.
High Computing Capacity:-
Organizations must invest and pay attention to performance of computing resources in order to gain the benefits of the opportunities presented by AI. Deep learning involves multiple large data sets and the deployment of scalable neural network algorithms. Therefore, Choosing the right computing is important in any organization's AI journey.
HPE High-performance computing solutions for AI and analytics is an industry leading high performance computing solutions including best-in class people, technology and partners for complex AI and analytics workloads.
Storage Capacity:-
When it comes to storage, Scalability is crucial as the volume of data grows. Businesses need to factor in how much AI data applications will generate. AI applications are more accurate and will make better decisions when they are exposed to more data. Organisations will always need to keep track of capacity and plan for future expansion.
HPE AI Storage & High Performance Computing Storage: HPE offers data management and storage solutions for AI that allow full server performance and storage capacity. High performance computing storage is as well suited for the unique storage demands of AI as traditional all-flash enterprise file storage and is as scalable and cost effective as traditional parallel storage.
Networking Infrastructure:-
When it comes to networking which is a key component in AI infrastructure, scalability is a high priority. Deep learning algorithms depend on communications to a high extent and it is required to keep up with demand as AI requirements increase.
Aruba has a comprehensive networking portfolio that can help organisations in harnessing the massive amount of data at the edge that can drive new business outcomes, experience and help you in your AI journey.
Security:-
Handling data is a core concept in AI, some of these data can be categorized as 'sensitive data' for example, personal data and financial information. Having data breached is a disaster in general but from AI perspective, having manipulated and bad data will affect AI system by lowering its accuracy which will result in incorrect inferences leading to wrong decisions. AI infrastructure must be secured from end to end with advanced security technology.
HPE provides server and infrastructure security to defend against cyber attacks, protecting organisation's applications and data.
Cost:-
As the amount of data increases and AI models becoming more complex and advanced, the cost of running them increases hence, Infrastructure performance and cost are directly proportional to each other, as the performance increases the cost increases.
HPE Financial Services: Enables enterprise AI in businesses with an IT investment strategy that helps free capital trapped in legacy infrastructure, optimise cloud costs and agility and accelerate the migration to new technologies and ventures.
HPE GreenLake: Helps organisations Execute AI strategy fast and cost-effectively. GreenLake is an as-a-service offering that delivers on-demand capacity and planning, combining the agility and economics of public cloud with the security and performance of on-premises IT.
Consulting:-
Businesses have the option to speed the design and deployment of their AI statagy no matter where they are in their AI journey. HPE Pointnext Services, which is a set of technology experts that advise on hybrid cloud, AI and the edge; design and build IT solutions; and help businesses operate and consume IT as a service. Pointnext can help organisations effectively design a future-ready AI strategy that makes use of industry-specific best practices while taking into account their unique situation and needs. Pointnext can help you move from AI PoC to production and ensure scalability to support new use cases and fast growth.
HPE Digital Life Garage is a next generation co-innovation centre transforming how technology impacts society and accelerates business to output production-ready digital solutions.
HPE conducts briefings that provide a collaborative environment for strategic discussions and experiences to further your business objectives. Whether a high-level strategic workshopping session or a technical demonstration, HPE briefing delivery teams can help businesses in both virtual platforms and in HPE's worldwide Customer centres.
To conclude, AI is now considered to be the most essential and transformative technology in the current time, it is changing the game for companies in almost all industries. And for organisations to gain the benefits, there will be many factors to consider and critical decisions to be taken. So, how are you going to get ready for your AI journey?
Sources:-
1- (https://www.insead.edu/executive-education/digital-transformation-innovation/ai-business)
2- (https://bernardmarr.com/default.asp?contentID=1848).
3- ( https://www.hpe.com/us/en/services/consulting/big-data.html)
4-(https://www.oberlo.com/blog/artificial-intelligence-statistics)
5- (https://blog.leaseweb.com/2019/07/04/infrastructure-requirements-ai/)
6- AI solutions & technologies for a data-driven world | HPE EUROPE
7- Deep Learning and Machine Learning: Pioneering HPC and AI | HPE
8- HPC Storage - High Performance Computing Storage and Lustre Storage for Next Gen HPC | HPE
9- Aruba | Enterprise Networking and Security Solutions (arubanetworks.com)
10- Server Security & Infrastructure Security Management, Monitoring & Protection | HPE United Kingdom
11- IT Financial Services: Financing & Investment Solutions | HPE
12- HPE GreenLake for Machine Learning | HPE
13- Artificial Intelligence, Big Data & Analytics Consulting Services | HPE
14- HPE Digital Life Garage – Dubai, UAE | HPE
---
Abdelrhman Elsharabassy
Hewlett Packard Enterprise
twitter.com/hpe
linkedin.com/company/hewlett-packard-enterprise/
hpe.com/emea_middle_east
Starting June 22

THE FUTURE IS EDGE TO CLOUD Prepare for the next wave of digital transformation. Join our global virtual event. June 22 – 24
Read more

Find out about the latest live broadcasts and on-demand webinars
Read more
View all
© Copyright 2021 Hewlett Packard Enterprise Development LP