>

>

>

Preparing for the Exascale Era
Forums

Blogs

Information

English

Preparing for the Exascale Era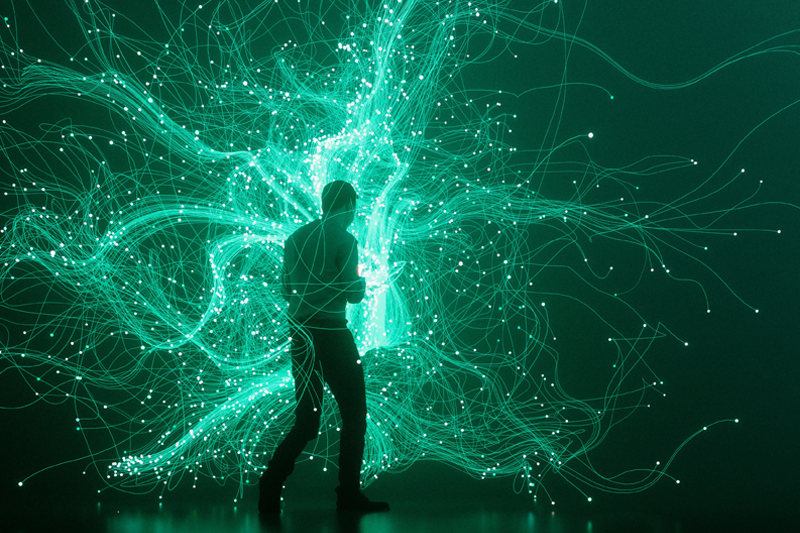 The dawn of the era of exascale computing is on us. As we inch closer to reaching this milestone in computing, it is important to understand that exascale is more than just an achievement in processing speed. While achieving - is a feat in and of itself, it is the ability to analyze and monitor data at never-before-seen speed that will truly open the gateway for society to enter a new age of insight.
Next-level High-Performance Computing
Today's supercomputers have reached incredible speeds, processing 1015 FLOPS per second. That is one quadrillion operation every second. Exascale computing aims to be even faster, with the goal of hitting 1018 FLOPS per second. To put that in perspective, every living person on Earth making calculations 24 hours per day would still need over four years to do what an exascale computer can do in the blink of an eye.
While this level of high-performance computing may seem extreme, global digital transformation coupled with the urgent need to extract insight from rapidly growing pools of data has spurred on a major shift in computing requirements. Simply put, as our connected world continues to create more and more data, faster supercomputers are needed to analyze that data to create actionable insights.
While the first exascale computer has yet to come to market, HPE's supercomputing arm, HPE Cray, leading the way to the next milestone in high-performance computing. In fact, the US Department of Energy plans to roll out three exascale systems over the next three years, all powered by HPE Cray supercomputing technology.
Life in the Exascale Era
The unimaginable speed of exascale computing combined with the continued growth in data means we will have unprecedented insight into...well, almost anything. Traditionally siloed workloads like data analytics, IoT, AI, simulation, and modeling are converging into one workflow that needs the power of exascale computing to operate at scale and in real-time.
Imagine what we could do with the ability to accurately predict weather patterns, for example. Citizens could be warned well in advance of devastating storms, saving millions of lives. The agricultural industry in water-poor regions like the Middle East could align with natural weather conditions to optimize growth cycles, potentially bringing life back to previously arid land.
And that is just the weather. Exascale computing has the potential to disrupt every single industry from predictive oil and gas modeling, to new energy solutions, national security strategies, down to modeling a single cancer cell that might allow a doctor to provide a personalized treatment plan early and quickly.
Businesses across industries will have deep insights into their clients, customers, and operations that will drive business decisions forward. Exascale computers can be used to simulate different business strategies, predict how consumers might behave, and accelerate research and development.
Software and data fabric designed for speed
One cannot just simply add more and more processors to a supercomputer and hope to reach exascale speeds. The key to building a machine capable of reaching one quintillion FLOPS is optimization on all layers, including processing, storage, and software.
To that end, HPE is bringing our decades of experience in software development to the exascale race. HPE already offers customers a comprehensive software portfolio for high-performance computing and converged workloads with a proven track record of optimizing HPC machines.
The HPE high-performance computing stack is cloud-native for optimum flexibility and offers workload management and orchestration, remote visualization, fabric software, and more. For the exascale computers in development now, HPE Slingshot will be provided to interconnect the systems. Slingshot is specifically designed for data-centric high-performance computing and AI workloads. The HPE Cray ClusterStor solution is purpose-engineered for the era of converged simulation and AI workloads to get unprecedented throughput and efficiency.
Planning for the Future
While the first exascale computers will be leveraged by government entities, as with all technology, the hardware will inevitably scale down for enterprise use in the near future. Preparing for the exascale era now can give businesses a headstart when these record-breaking processing speeds are certainly achieved.
HPE has made accelerating enterprise adoption of high-performance computing easy, with our solutions as-a-service platform, HPE Greenlake. Greenlake allows businesses to take on demanding compute and data-intensive workloads through a pay-as-you-go platform that can run at the edge, in a data center, or a colocation.
The exascale era is on the horizon, and the sooner organizations prepare for this monumental step in computing, the more they will be able to achieve when exascale computing comes to market. Planning for exascale now with a trusted partner like HPE means IT decision-makers can hit the ground running - faster than ever before.
https://www.hpcwire.com/2020/10/12/exascale-day-celebrates-the-people-behind-the-zeroes/
https://www.hpe.com/us/en/newsroom/press-release/2020/03/hpe-and-amd-power-complex-scientific-discovery-in-worlds-fastest-supercomputer-for-us-department-of-energys-doe-national-nuclear-security-administration-nnsa.html

Mohammad Al-Jallad
Hewlett Packard Enterprise

About the Author
Al-Jallad
Mohammad Al-Jallad believes in the use of technology to have a positive impact on people, society and organizations. He is eager to support in accelerating innovations and digital transformation leveraging his rich experience and a track record of success in geo and global roles encompassing consultancy, business development, sales and management.

Find out about the latest live broadcasts and on-demand webinars
Read more

Visit this forum and get the schedules for online Expert Days where you can talk to HPE product experts, R&D and support team members and get answers...
Read more
View all
© Copyright 2021 Hewlett Packard Enterprise Development LP