>

>

>

Containerization, the next generation of virtualiz...
Forums

Blogs

Information

English

Containerization, the next generation of virtualization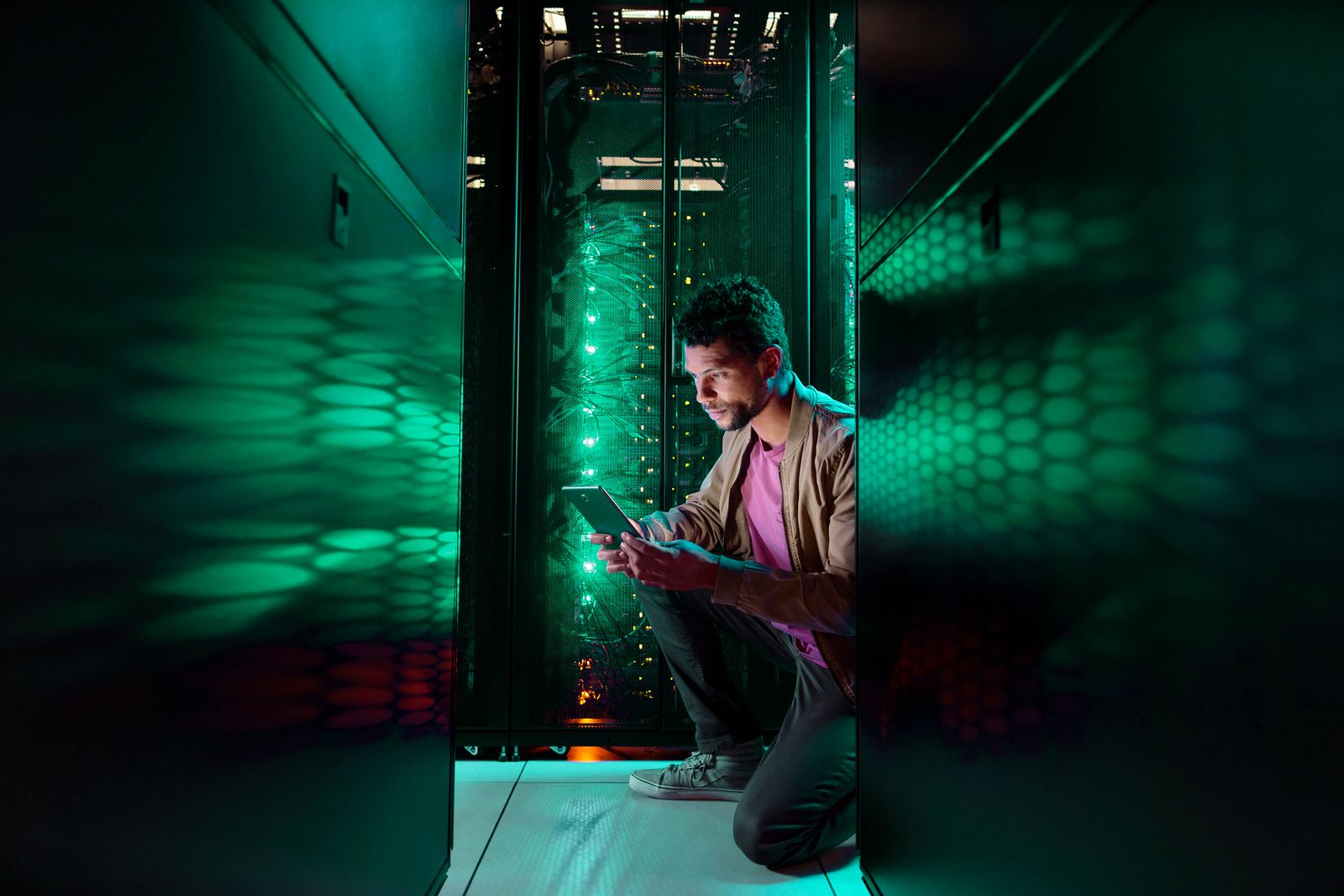 History of containers:
Although The containerization it a relatively new term in the IT industry, this technology was born in 1970s, when it became possible to isolate processes and its subprocesses within Unix Systems. During the following years, a lot of effort has been made by major companies to develop this technology to finally reach its maturity.
What is containerization:
The idea of containerization is to isolate and package the application with all the dependencies in a container, to make it portable and be able to run it on any environment or infrastructure, weather it is the developer's PC, dev/test environment, production environment, on-primes, or on the cloud.
Containerization vs Virtualization
The process of virtualization is to allow dividing the computer hardware resources into many virtual computers simultaneously by using a hypervisor, and each virtual machine has its own operating system. Containerization holds the same concept, but instead of the hypervisor, a container engine, like docker, will be used to run them, and each container does not have to have its own operating system. They all share the host operating system.
As shown in the image below, the virtualization is basically virtualizing the computer hardware, while containerization is meant to virtualize the operating system.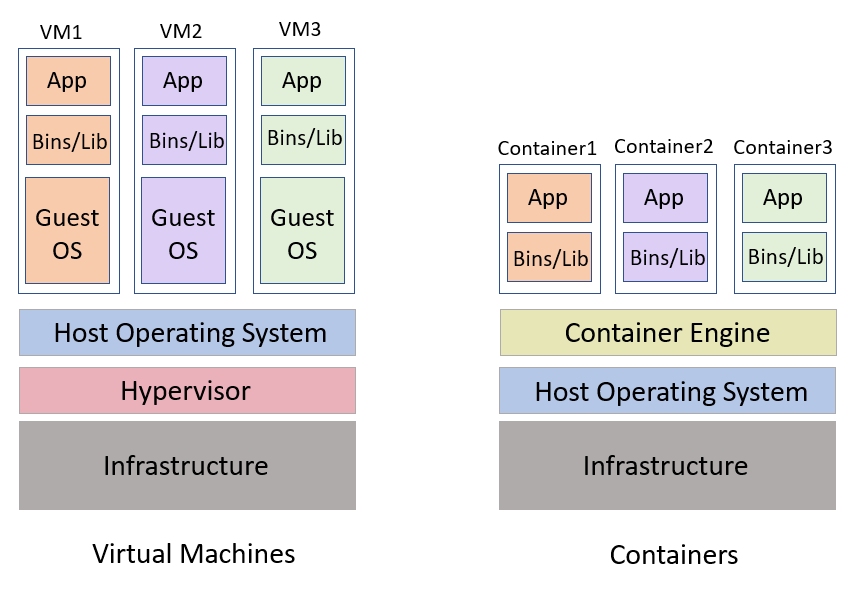 This nature of containers allows them to be lightweight, often megabytes, since it only packages the application that run on top of them with its files, which makes them independent and portable and easy to configure and start. Also, it is more cost-efficient as it consumes less resources.
Kubernetes:
With the need to manage Containerized application, Kubernetes came to the picture, this open-source tool, that was developed by Google, acts like an orchestrator for containers, it automates the deployment and scaling of Containerized application. It also allows to run a group of containers together and manage them as a cluster.
Containerization Use cases:
One of the main challenges that application development is facing is running an application on different environments, which is caused by incompatibility issues that results in delays in the application development cycle. Containers can solve this issue by allowing the application to run on any platform, which results in more agile DevOps process.
Another useful use case for Containers is enabling CI/CD pipeline by running cloud native application that contains microservices within containers, and this can add resiliency, scalability and agility.
Containers can also be the solution when there is a need to run legacy applications on the cloud. This application modernization process can be achieved by containerizing those applications then move them to the cloud.
Containers and Kubernetes also play an important role in Machine Learning and Artificial Intelligence applications, as it allows to train, test and deploy ML models on different platforms.
Containers can also facilities the use of analytics and Big Data, IoT/edge.
Vulnerabilities associated with containers:
One of the concerns that deter some organization form deploying containers is the associated security concerns. This is mainly because of the kernel sharing between those containers. In this case, if one container is exploited, it might lead to gain an access to the kernel and exploit the rest of the containers thar are running on the same host. However, this challenge can be overcome by applying best practices when deploying this technology such as setting resource quotas to the containers, using only trusted images from trusted sources, never run containers with root privileges, and finally, securing the APIs and Network, as it plays a crucial rule in the overall container security.
HPE Ezmeral Platform:
HPE continues to invest and innovate in the latest technologies to provide its customer with an end-to- end solutions. HPE Ezmeral Platform allow businesses to use a container platform designed to deploy both cloud-native and non-cloud-native applications—running on bare-metal or virtualized infrastructure, on any public cloud, and at the edge.
HPE Ezmeral Platform includes innovations from HPE's recent acquisitions such as BlueData and MapR, together with open-source Kubernetes for orchestration. BlueData has a proven track record of deploying non-cloud-native AI and Analytics applications in containers, and MapR brings a state-of-the-art file system and data fabric for persistent container storage, now known as HPE Ezmeral Data Fabric. Also, the acquisition of SPIFFE and SPIRE which will be integrated to the platform later this year to allow secure, zero trust environment. HPE also acquired Ampool which delivers a cloud-native, high-performance SQL analytics engine.
Although HPE has launched Ezmeral Platform in 2020, the platform has been already recognized. For the second year in a row, HPE Ezmeral Platform has been announced as a winner of CRN annual Tech Innovator award. HPE also has been announced a leader in IDC MarketScape: Worldwide Artificial Intelligence IT Services.
---

Mashail Alhassoun
Hewlett Packard Enterprise
twitter.com/hpe
linkedin.com/company/hewlett-packard-enterprise
hpe.com/sa

About the Author
Mashail-Alhason
Mashail is a Hybrid IT Presales Consultant at HPE with proven success in helping and advising customers throughout their digital transformation journey. Mashail is also passionate about new technologies and trends in the market, and driving the right use cases to achieve customer's vision.

Find out about the latest live broadcasts and on-demand webinars
Read more

Visit this forum and get the schedules for online Expert Days where you can talk to HPE product experts, R&D and support team members and get answers...
Read more
View all
© Copyright 2022 Hewlett Packard Enterprise Development LP