>

>

>

HPE elastic infrastructure powered by IaaS for AI
Forums

Blogs

Information

English

HPE elastic infrastructure powered by IaaS for AI
How HPE can help you build a powerful AI infrastructure to facilitate advanced analytics and enhanced fact-based decision-making capabilities
---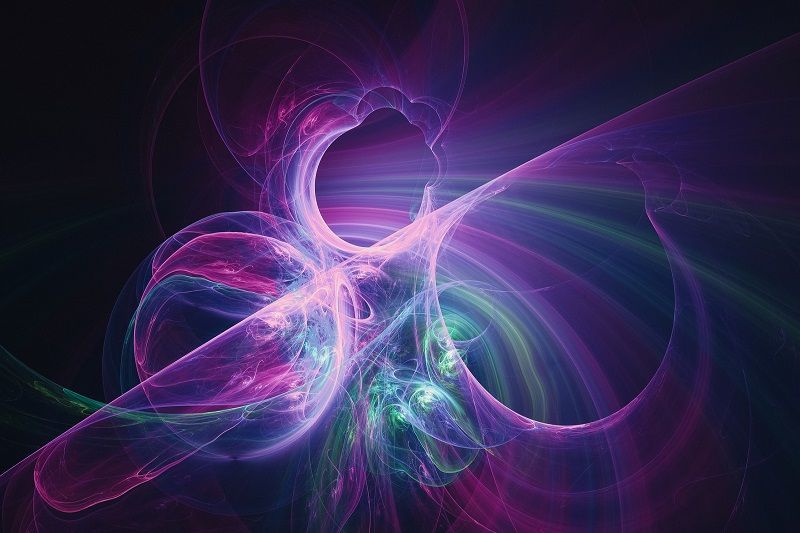 In today's increasingly data-driven economy, advanced analytics have become a top priority for any forward-thinking enterprise.
Unlocking the true value of the data available remains by far the biggest challenge. Data sets have become far too large for manual interpretation alone, which is why between 60 and 73% of all enterprise data ends up going unused for analytics.
To overcome this challenge, enterprises need access to the powerful hardware necessary for analyzing these data sets at scale. HPE offers an infrastructure-as-a-service (IaaS) solution that combines cutting-edge hardware, cloud-based artificial intelligence, and flexible service and delivery options to help drive your digital transformation.
Here is how HPE can help you build your AI and analytics infrastructure the right way:
Hardware: Powering AI workloads with high-end servers
AI applications, such as deep learning and advanced analytics, require powerful, specialized hardware to work efficiently with vast data sets. The demand for scalable storage systems is growing rapidly too, as data continues to proliferate. To meet these technical challenges, HPE provides powerful enterprise servers tailored to the needs of AI:
Software: Scaling AI workloads with flexible software
Software provides the flexibility you need to scale and customize your AI workloads and drive your digital transformation forward. From sandbox experimentation and AI model training and maintenance, HPE provides the software necessary to operationalize machine learning at massive scale:
HPE Ezmeral Container Platform: It is an enterprise-grade container platform that supports both cloud-native and non-cloud-native monolithic applications with persistent data. It includes innovations from HPE's recent acquisitions of BlueData and MapR, together with open-source Kubernetes for orchestration. BlueData has a proven track record of deploying non-cloud-native AI and Analytics applications in containers and MapR brings a state-of-the-art file system and data fabric for persistent container storage. Now enterprises can extend the agility and efficiency benefits of containers to more of their enterprise applications—running on either bare-metal or virtualized infrastructure, either on-premises, in multiple public clouds, or at the edge.. Learn more.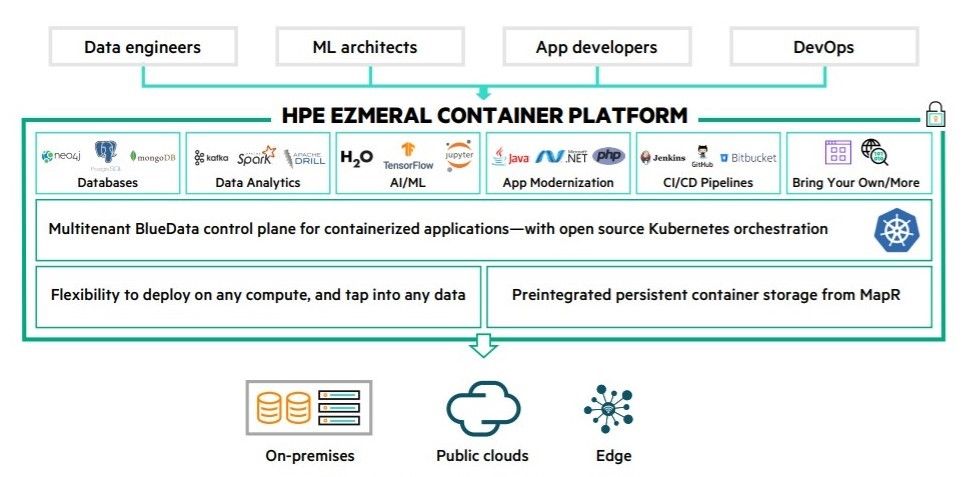 Services and delivery options: Unlocking value with a cloud-first experience
When building a scalable AI development infrastructure, enterprises used to look to the public cloud option first, as they can pay-per-use, scale up and down whenever it needed rather than risk getting stuck with expensive proprietary and overhead of on-premises infrastructure. Also, the rapid pace of technological advancement makes them prefer a flexible and cost-effective architecture that offers access to resources on demand.
Many business-critical workloads, such as ERP and CRM, lack the agility of modern cloud services. HPE GreenLake helps overcome these challenges by bringing the speed and agility of the cloud to where your apps and data are today on-premises and off-premises, allowing you to facilitate faster digital transformation without rapidly rising costs.
You can scale up and down, and enable essential data and analytics as a service in all of your locations. By centralizing operations and insights across your cloud infrastructure with a single self-service platform, you get a unified view where you can monitor usage and retain full visibility into costs, compliance, security and more.
HPE GreenLake is a fully managed service that allows enterprises to offload monitoring and management of their on-premises and public or hybrid clouds to world-class IT operations centers.
HPE PointNext Services: This range of services helps enterprises stay ahead of the curve by making it easier to adapt to new data sources and evolving business models. Combining the power of AI with cloud and edge computing, it frees your IT team from repetitive routine tasks so they can focus on high-value business goals. Learn more
HPE helps enterprises unlock the practically limitless potential of deep learning by delivering a highly customizable and scalable infrastructure-as-a-service platform. Learn more about our IaaS solutions for AI.

Rehab Alzahrani
Hewlett Packard Enterprise
twitter.com/hpe
linkedin.com/company/hewlett-packard-enterprise
hpe.com/sa

About the Author
Rehab-Alzahrani
Rehab has recently joined HPE as a Graduate Presales within the Hybrid IT organization. Rehab is so passionate about AI and building ML, big data and VR projects. and she is a problem solver, so she believes in "Every good solution starts with high accurate problem definition".

Find out about the latest live broadcasts and on-demand webinars
Read more

Visit this forum and get the schedules for online Expert Days where you can talk to HPE product experts, R&D and support team members and get answers...
Read more
View all
© Copyright 2022 Hewlett Packard Enterprise Development LP