>

>

>

How HPE is accelerating digital transformation in ...
Forums

Blogs

Information

English

Re: How HPE is accelerating digital transformation in Saudi Arabia
Exciting new ways HPE is driving the adoption of edge-to-cloud computing in Saudi Arabia.
---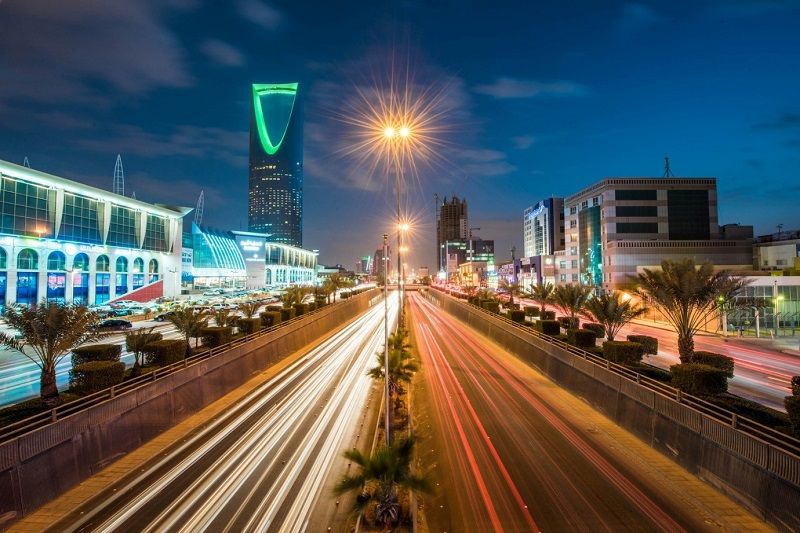 In the past decade, the cross-border data flow connecting the GCC countries to the world has increased by more than 150-fold. The future is promising. Consumer enthusiasm for digital suggests strong growth potential in the near-future, as consumers are clearly primed and ready to embrace new digital offerings. It will be critical for Saudi Arabia and Gulf countries to increase ICT patent applications and enhance infrastructure to improve its ICT supply and innovation performance. As the edge-to-cloud platform-as-a-Service company, HPE's strategy is to help enterprises accelerate outcomes by unlocking value from all of their data, everywhere. Built on decades of re-imagining the future and innovating to advance the way we live and work, HPE delivers unique, open and intelligent technology solutions, with a consistent experience across all clouds and edges, to help customers develop new business models, engage in new ways, and increase operational performance.
Moreover, the digital future of enterprises the world over revolves around the seamless interconnectivity between data and intelligence. Saudi Vision 2030 envisages a future where data is the new oil, and where a sophisticated digital infrastructure will be integral to future economic and industrial activities. Accelerating the digitisation journey would have a substantial impact on social inclusion, SME development, job creation, economic productivity, and government efficiency, so digital is a key enabler for governments' ambitions for the economies and societies of Saudi Arabia and Gulf countries.
Underpinning this new digital-first environment are many exciting new technologies, such as 5G mobile networks, edge computing, and artificial intelligence. Together, these solutions will afford enterprises the responsiveness and data-driven insights they need to adapt to constantly evolving business models, new data sources, and increasing economic uncertainty.
Automating operations with edge-to-cloud solutions
True automation of the shop floor demands outstanding response times and reliability, yet at the same time, administrators need easy access to the data-driven insights these connected devices can generate.
The Internet of Things is one of the driving forces behind the fourth industrial revolution, and it's already a reality in many modern factories. Edge computing is a critical enabler of these connected devices, especially in critical operations where every millisecond of latency counts.
The Ezmeral Container Platform, part of the HPE Ezmeral software suite, has been designed to close the gap between edge computing and the cloud by offering the flexibility to deploy and manage containerized applications at massive scale across any infrastructure.
Unlocking the true value of data with artificial intelligence
The unprecedented proliferation of data has given rise to the need for artificial intelligence and machine learning as a way to turn disparate streams of data into actionable insights. These insights serve as the foundation of digital transformation.
AI-driven automation can help organizations across every industry streamline their operations and drive smarter decision-making. Examples include predictive maintenance for machinery, accelerating the deployment of new devices and technologies, and recommendation engines that help automate routine decision-making.
The Ezmeral IT Opens & Automation platform enables automation across all these areas with a software-defined management environment empowered by AI. It combines these powers with the cloud-based HPE InfoSight service to optimize the use of resources, simplify planning, and more.
Adapting to new business models and data sources
Established enterprises face the monumental challenge of modernizing their equipment and operations, which often involve deeply specialized and very costly bespoke legacy hardware. At the same time, they are under constant pressure to train and reskill their staff accordingly.
Overcoming these challenges requires an adaptable and scalable approach to accommodate the raft of new data sources, emerging business models, and evolving economic environment. Enterprises also need to address growing cases of data sprawl, lengthy migration times, and compatibility issues with legacy applications.
HPE's Pointnext range of services are designed to streamline the successful transformation of today's enterprises with modern edge-to-cloud solutions and containerized solutions. This will allow them to integrate new technologies, and free up time for IT teams to focus on higher-value business initiatives.
Accelerating business recovery in a post-pandemic world
As a result of Covid-19 organisations across all business sectors in Saudi Arabia and across the world have entered a "new normal", which forced a sudden economic shift from physical to digital. The combination of any persistent effects of the Covid-19 pandemic, with the continuing rapid advancement of technology, in the midst of the 4th Industrial Revolution, will almost certainly result in significant changes in organisational operating models in the coming months. The disruptions of the coronavirus have underscored the crucial role of technology, from supporting remote working to scaling digital channels for surging customers. A pragmatic outlook emerges from our discussions with dozens of senior business and IT executives in recent weeks. Executives are planning for a prolonged and uncertain "next normal" that could follow an eventual recover. Saudi Arabian CIOs are increasingly looking to deploy "business orientated", emerging technologies and models such as AI, Big Data / Analytics and Hybrid-Cloud. However, they are also quite wary of the skills needs and security implications of new technology adoptions.
HPE is working closely with its customers to assist them in their digitization journeys by helping them understand both their legacy applications environment and the new applications and services that they are offering to their customers and helping them build the hybrid cloud infrastructure that is going to optimise their business for them. HPE's recent acquisition of SD-WAN leader Silver Peak will help enterprises build a cloud-native approach that can deliver significant cost-savings without compromising on critical matters like security and reliability.
Ultimately, edge-to-cloud digital transformation will provide a distributed model that unifies all mission-critical apps and data no matter where they live.
At HPE, our teams are ready to offer expert guidance throughout every step of your digital transformation journey. If you'd like to find out more, we have a wide range of demonstrations and courses available, or you can contact us to schedule a consultation.

Saleh Al-Nemer
Hewlett Packard Enterprise
twitter.com/hpe
linkedin.com/company/hewlett-packard-enterprise
hpe.com/sa

Find out about the latest live broadcasts and on-demand webinars
Read more

Visit this forum and get the schedules for online Expert Days where you can talk to HPE product experts, R&D and support team members and get answers...
Read more
View all
© Copyright 2022 Hewlett Packard Enterprise Development LP