>

>

>

How emerging technologies are transforming the fin...
Forums

Blogs

Information

English

How emerging technologies are transforming the financial sector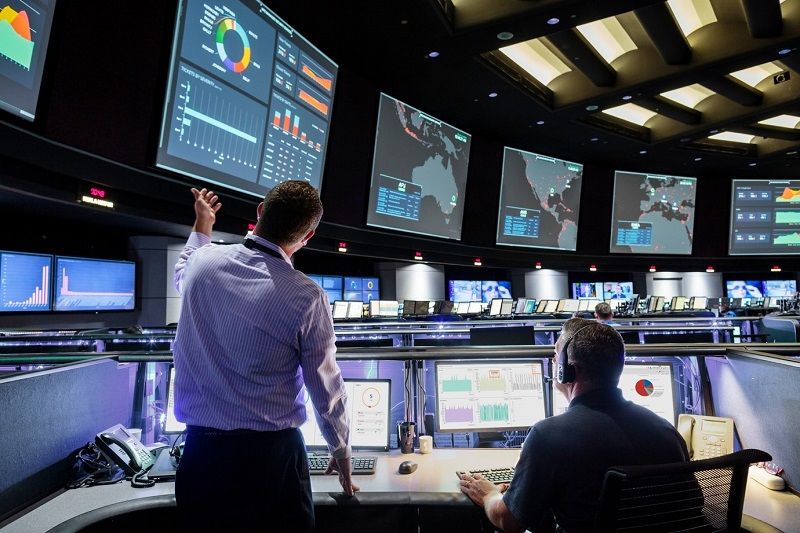 The financial services sector is experiencing rapid digital transformation marked by a paradigm shift in which clients are placed at the center of the business model. To restore financial vitality, reduce risk, and accommodate current and future demands, financial services firms are now looking to leverage information technology to engage clients across multiple touch points.
Emerging technologies are driving innovation across the financial sector in Saudi Arabia and the world over. Automation, powered by artificial intelligence, is reducing manual workloads and enhancing service quality and availability. Machine learning is giving firms the opportunity to tap into the data goldmine. Blockchain is offering new ways to secure transactions.
The list goes on. These innovations are predicted to become essential components of the finance technology stack. They promise to help bridge the gap between the physical and virtual worlds, while creating new ways to generate actionable data. This will lead to the development of new financial services and products, which will impact both people and businesses in many ways.
Redefining client experiences with integrated platforms
As more customers migrate to digital channels for managing their finances, firms have further opportunities to save costs by reducing their physical footprints. Traditional branches are now being adapted to accommodate more complex services like mortgages and investment, which clients tend to be less willing to engage with online. However, most people are now used to doing their banking online, particularly using mobile devices. When it comes to loans, some clients might prefer to do their applications online but visit a branch in person before making a commitment.
Many interactions between financial services firms and their clients take place across multiple digital and physical channels. For example, cloud computing gives customers access to their services online, while keeping costs low and availability high for the companies. These cloud-based platforms also allow for real-time data collection and integration, providing the fuel for advanced analytics and insights. Open banking, for instance, provides a secure way to give service providers access to financial information, thus allowing for seamless interoperability between different services.
Automating routine operations with artificial intelligence
Artificial intelligence is the main driver for what many are calling the fourth industrial revolution, and it's making an impact on financial services as well. AI is the key to automation, and a way to increase efficiency and reduce human error. Given just how important these factors are in finance, it should come as no surprise that AI will be instrumental in revitalizing the financial services sector. After all, even simple algorithms can eliminate thousands of people hours by automating routine operations like data entry and risk evaluations.
The machine learning subset of AI also has profound implications for the sector. In the age of big data, where data sets have grown too vast for human comprehension, machine learning models have proven invaluable for helping make sense of it all. Machine learning empowers comprehensive analytics by turning all this data into actionable insights. And, since it works at machine speed, it gives decision makers the chance to act on new opportunities and resolve issues in near real-time, instead of having to wait until it is too late.
Securing online transactions with blockchain technology
Despite its relatively low adoption rate, blockchain has the potential to transform the financial world with one of the biggest opportunities seen in the sector in decades. Already, major banks around the world are implementing blockchain solutions to ensure secure and timely transfers of payments and assets, keeping up with regulatory compliance, and reducing costs.
The main advantage of blockchain is its immutability. It provides an accurate, chronological history of transactions and, because no single entity controls the ledger, it ensures everyone has access to the same information at the same time. In this respect, it eliminates the single points of failure while providing inexpensive and direct transactions.
Mashail Alhassoun
Hewlett Packard Enterprise
twitter.com/hpe
linkedin.com/company/hewlett-packard-enterprise
hpe.com/sa
About the Author
Mashail-Alhason
Mashail is a Hybrid IT Presales Consultant at HPE with proven success in helping and advising customers throughout their digital transformation journey. Mashail is also passionate about new technologies and trends in the market, and driving the right use cases to achieve customer's vision.

Find out about the latest live broadcasts and on-demand webinars
Read more

Visit this forum and get the schedules for online Expert Days where you can talk to HPE product experts, R&D and support team members and get answers...
Read more
View all
© Copyright 2021 Hewlett Packard Enterprise Development LP