>

>

>

The rise of the AI-driven world
Forums

Blogs

Information

English

The rise of the AI-driven world
How AI is driving the adoption of sustainable business models and cleaner infrastructure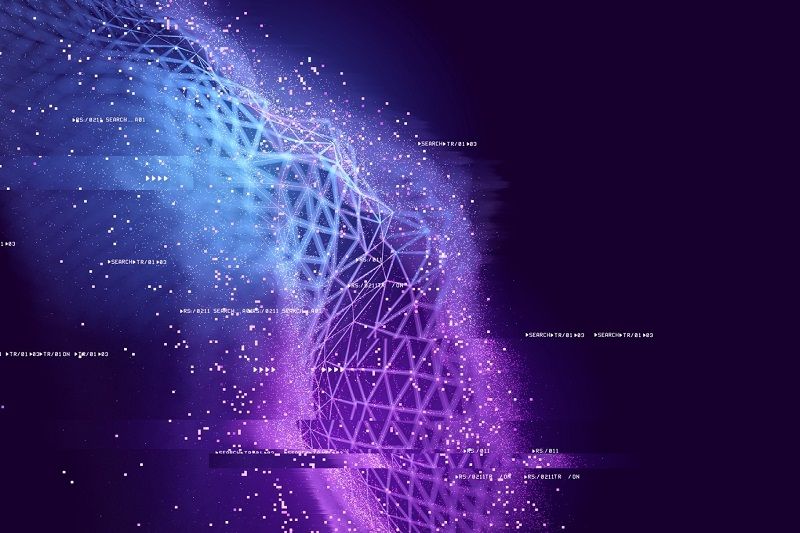 Today, as the Chairman of the Board of Directors of NEOM, I present you The Line; a city of million residents with a length of 170 km that preserves 95% of nature within NEOM. With zero cars, zero streets, and zero carbon emissions, you can fulfil all your daily requirements within 5 minutes' walk, and you can travel from end to end within 20 minutes with 30% less infrastructure cost, 30% better quality products, and 100% renewable energy. The Line project is a civilization revolution that puts human rights first."
This is how Crown Prince Mohammed bin Salman envisages the future of Saudi Arabia and, indeed, a more sustainable world. The Line is one of the most ambitious projects of the Saudi Vision 2030 strategic framework – an entire city powered by an innovative infrastructure and artificial intelligence.
Saudi Arabia aspires to have AI as a key component in a new and stronger economy powered by innovative startups and smart cities and infrastructure. As part of this ambitious vision, the country aims to establish at least 300 startups in the AI space by 2030.
The future is a world driven by AI, where enterprises everywhere use a combination of data-driven insights and automation to become more efficient, capitalize on new revenue streams, and gain a competitive edge. These companies are now starting to realize that the enormous amount of data generated by their digital activities is not a burden, but one of the most valuable assets of all.
Data is the new oil, a potent raw material that can deliver vital insights based on facts rather than emotions. It is the fuel used to train, develop, and maintain AI models. These algorithms can then be used to automate decision-making, whether it involves optimizing energy usage in real time, carrying out predictive maintenance tasks in factories, or empowering business leaders with insight. These are just a few of the reasons why we should be interested in AI.
AI adoption by the numbers
Artificial intelligence is the driving force behind the fourth industrial revolution. It is what powers cyber-physical systems, the internet of things, big data, and real-time response – just to name a few. These technologies will be instrumental in building smart cities like The Line, as well as empowering innovation across every industry sector. Here is are some of the key insights from the International Data Corporation (IDC):
AI will create more jobs than it displaces and create many new opportunities for career advancement. By 2024, 75% of enterprises will invest in employee retraining and development, including third-party services, to address new skill needs and ways of working resulting from AI.
AI will automate routine decision-making and provide insights that guide innovation. By 2022, 75% of enterprises will embed intelligent automation into technology and process development, using AI to discover both operational and experiential insights to guide innovation.
AI is changing the way people interact with machines. By 2024, AI will become the predominant user interface by redefining user experiences where over 50% of user touches will be augmented by computer vision, speech, natural language, and AR/VR.
How can HPE help you on your AI journey?
HPE understands that we all broadly face similar challenges and opportunities when it comes to building more sustainable and profitable business models in the age of Industry 4.0. But that does not mean it is easy. No two digital transformation journeys look the same, and every enterprise faces a unique set of circumstances. We can help by working closely with all types of enterprises to garner a better understanding of what they want to achieve and which tools and techniques can be deployed to see those goals to fruition. We can help them move towards a data-first company culture that is ready to succeed in an AI-driven world.
We have the expertise and the partnerships needed to get enterprises where they want to be, and fast. We can achieve this with a simple, scalable, and flexible pay-as-you-go business model, so that the technical hurdles on the way to success do not have to be economic hurdles too. Here is how we achieve the optimal blend of technology, people, and economics:
We provide the optimal mix of compute power, storage, and networking technology needed to scale AI workloads. We have supercomputers for every data center, including exabyte-scale storage facilities, software-as-a-service. We also provide flexible data management, advanced analytics tools, artificial intelligence, and algorithms – either on-premises or in the cloud.
We have teams across a wide range of technical disciplines, such as advanced analytics and data science, to help enterprises build a data-driven culture that aligns with the new and changing roles of AI.
We provide new consumption models that reduce economic risk and allow for experimentation in a constantly changing world.
Discover more about HPE AI to realize the value of artificial intelligence in the enterprise for driving innovation.

Rehab Alzahrani
Hewlett Packard Enterprise
twitter.com/hpe
linkedin.com/company/hewlett-packard-enterprise
hpe.com/sa

About the Author
Rehab-Alzahrani
Rehab has recently joined HPE as a Graduate Presales within the Hybrid IT organization. Rehab is so passionate about AI and building ML, big data and VR projects. and she is a problem solver, so she believes in "Every good solution starts with high accurate problem definition".
Starting June 22

THE FUTURE IS EDGE TO CLOUD Prepare for the next wave of digital transformation. Join our global virtual event. June 22 – 24
Read more

Find out about the latest live broadcasts and on-demand webinars
Read more
View all
© Copyright 2021 Hewlett Packard Enterprise Development LP