>

>

>

Why digital transformation is no longer optional
Forums

Blogs

Information

English

Why digital transformation is no longer optional
Accelerating digital transformation is essential not just for short-term survival, but also for long-term business success and sustainability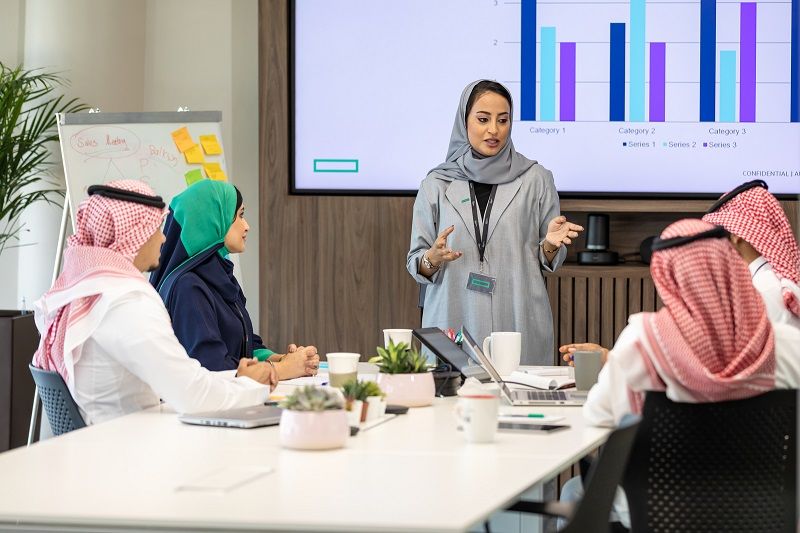 The time has come for every business to accelerate their digital transformation initiatives, lest they risk losing their places in the market to more agile competitors. To stay relevant in the years ahead, they must stop focusing solely on short-term survival and instead on long-term success and sustainability.
Traditionally, corporations embraced digital transformation as a strategic approach to meeting organizational demands and attaining a competitive advantage. Notable benefits attributed to these efforts include enhanced agility, efficiency, collaboration, cost-optimization, and service quality.
However, it is now time for companies to step up their approaches by putting their customers in the spotlight. For much too long has digital transformation been approached from an internal perspective, and this has often resulted in misalignment between technological innovation and customer demands. Today, growing customer expectations demand a radical rethink on how technological solutions are chosen and deployed. Moreover, business leaders must delve into their data to see how these choices are influencing real business results.
Building for sustainability
More than ever, digital transformation is about sustainability in economic, environmental, and societal respects. Today, the focus is on agility, speed, and flexibility. Business leaders need to think about how their operations impact not only the company's bottom line, but also how they impact their communities and the world at large.
One example of this is the SMART Deal Digital Transition Plan, which reflects society's rising awareness to societal and environmental sustainability with a radical restructuring of industry. The goal of the plan is to modernize the operations of public administrative bodies to improve the quality of life for citizens and respond to local and global challenges. The plan was created on behalf of the French government to help establish that country as a leader in the adoption of artificial intelligence (AI).
A winning digital transformation strategy entails a combination of high-end technologies to drive outcomes that are positive for the economy, society, and the environment. This presents a shift in the currently predominant linear business model to a circular one that focuses on reuse and long-term sustainability.
The rise of the service economy
The digital revolution relies on leveraging the power of data to run complex simulations, which help forecast future scenarios and proactively mitigate risk – both at massive scale. Initiatives like these may once have sounded like a luxury or a novelty, but they are imperatives for any business. Nestlé, for example, has recognized the importance of sustainable transformation by restructuring its business model with an autonomous and scalable architecture based on the service economy.
The rise of the service model is one of the key drivers of this transformation. These operating models make it easier for companies to scale their computing workloads and data storage with demand. Service models operate based on multi-cloud and hybrid cloud architectures, which are highly scalable and adaptable to help achieve closer alignment with today's unique and multifaceted business models. All the while, the underlying computing infrastructure uses virtualization technology to maximize the use of available resources for greater cost efficiency and reduced environmental impact. Finally, this digital-first approach proactively reduces risk to help protect against future disruptions.
Supporting innovation and research
Hewlett Packard Enterprise (HPE) is accelerating digital innovation and research in a variety of ways. The company was recently chosen to build a supercomputer for France's Maison de l'Intelligence Artificielle, powered by HPE's Apollo Systems and Nimble Storage capabilities to enable high-performance computing and AI applications.
Disruptive technology demands a fundamental shift in thinking and acceptance that change is now a core component of sustainable business. Innovation that facilitates the acquisition and analysis of knowledge is the basic goal of digital transformation. In the modern era, companies must work hard to align their technology with customer expectations and the business goals that they drive. That said, with technology changing and evolving all the time, there is a clear need for more scalable computing power and data storage that is ready to adapt to the many unknowns that tomorrow could bring.
---
Ammar Almerabi
Hewlett Packard Enterprise
twitter.com/hpe
linkedin.com/company/hewlett-packard-enterprise
hpe.com/sa

About the Author
Ammar-Almerabi
Ammar Almerabi is a sales account manager at HPE. Ammar has spent the last nine years studying, researching and observing how technology is shaping businesses around the world. Ammar is fascinated by technology trends ever since he joined the business school at Victoria University of Wellington, double majoring in information system studies and IT solutions. Technology is essential for any business to operate efficiently and effectively and my job is to ensure that my clients are adapting to a rapidly changing world, recommending the latest technology available out there!

Find out about the latest live broadcasts and on-demand webinars
Read more

Visit this forum and get the schedules for online Expert Days where you can talk to HPE product experts, R&D and support team members and get answers...
Read more
View all
© Copyright 2022 Hewlett Packard Enterprise Development LP