>

>

>

Critical SMB secret to success: continuous talent ...
Forums

Blogs

Information

English
Critical SMB secret to success: continuous talent training
Within the small and medium business (SMB) market, digitalization can be a massive differentiator and survival strategy all-in-one. Explore the trade-offs that innovative SMBs consider when deciding how to protect, grow, and capture customers in the new digital marketplace—and how implementing continuous learning programs are foundational to that success.
By HPE Education Services Marketing Specialist, Evelyn Ha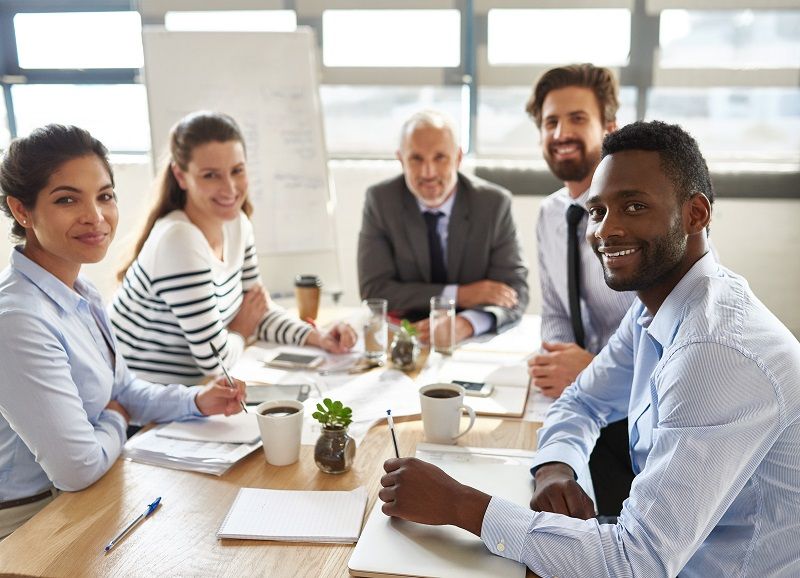 Who are SMBs?
SMBs are the backbones of the world economies and global workforce. They often face stiff competition not only from other competitors of the same size, but also from bigger companies looking to capture new markets. What makes it even more challenging is that SMBs often have fewer resources than larger enterprises when it comes to budgets and workforces..
The SMB conundrum: allocating resources to achieve optimal results
As mentioned above, SMBs often lack the resources of large enterprises. Consequently, they may hesitate to implement continuous learning programs. (For more information about continuous learning, read this blog). This was especially true in the past, as training was traditionally designed with large enterprises in mind: programs were expensive, required significant lead times or lots of planning effort, and may have had slow payoff.
Additionally, in our experience, SMBs feel conflicted as to whether training is worth the opportunity cost of their staffs' time. Even after organizing training sessions, they struggle to get employees to prioritize and attend courses. They also worry that after training, their highly skilled employees will be poached by other companies. In other words, SMBs struggle with getting the right training to the right people in the right amount…when staff and their valuable time is limited and there are so many technologies to be addressed.
But there are a number of benefits to continuous learning programs that make them worthwhile investments—perhaps even the secret to growth and success—for SMBs.
Maintaining a competitive advantage
Digitalization—the integration of new digital technologies to create opportunities and evolve one's business—opens new markets and increases customer satisfaction by delivering an optimum experience. But digitalization involves more than just purchasing the latest and greatest technologies: training the workforce so they know how to best utilize those technologies is crucial too.
Continuous learning programs boost companies' capabilities to build organizational talent and evolve their businesses to remain ahead of the competition.
Cost savings and operational efficiency
Many SMBs hire contractors to do tasks outside of their employees' proficiencies, and for areas like legal, accounting, or other highly specialized domains, this is reasonable. However, the costs of enlisting outside help add up, so for areas such as social media, basic website development and maintenance, or even creating a business plan, it may be more economical to have employees develop skills and acquire knowledge to keep these tasks in-house.
Attracting and Retaining Employees
According to an online research survey of millennials cited by Impact International:
73% percent of respondents said they thought working for an SME (small or medium enterprise) is much riskier than working for a large company, with better career prospects at the latter and an overwhelming percentage of participants believed they would learn more at an SMB, and yet, 86% believe working at a large company is more prestigious
These findings summarize both the highlights and challenges of working at an SMB. While SMBs often do not have an established name or offer the security that a large company does, they provide millennials unique chances to exercise their creativity, accelerate their learning and professional growth, and drive change in a company. Yaseman Saka, who has more than 10 years of experience in graduate recruitment, writes in a blog that students are attracted to positions with the potential for career development (such as international secondments, rotational programs, etc.). According to a CNBC poll, 18-24 year olds ranked 'opportunity' as the second most important contributor to workplace happiness—behind 'meaning.' Significantly, opportunity ranked above pay, recognition, and autonomy. SMBs should take advantage of this to position themselves as desirable, prestigious employers so they can recruit top talent who may be considering positions at larger companies. For example, by committing to a continuous learning program, SMBs can offer training for different specialties and technologies, cross training, and leadership or business skills training. This would likely be an attractive value proposition to eager and confident individuals who put high value on career mobility. Growing with a company also boosts employees' feelings of loyalty towards the organization.
Continuous learning programs add value when it comes to finding and retaining a highly skilled, competitive workforce by providing a nimble, just-in-time training approach across a variety of topics.
Increasing innovation
Finally, industry studies show that continuous learning spurs physical changes in employees' brains. As people learn new and practice existing skills, the cells in their brains can transmit information with greater efficiency and ease. What's more, it has been proven that "slow and steady wins the race" when it comes to training your brain, as learning small amounts over time helps people retain the information. Empowered, well-skilled individuals have the expertise and confidence to deliver effective solutions to emerging SMB challenges.
HPE Education Services for SMBs
HPE has innovative online and in-person training solutions designed to help SMBs get the training they need.
HPE Digital Learner—SMB Edition, a new offering available February 2021, has targeted content to address the needs of SMBs. HPE Digital Learner—SMB Edition is a subscription-based, learning-as-a-service solution with self-paced, modular eLearning courses accessible anytime, anywhere on a state-of-the-art online learning platform. The courses cover HPE technology and crucial IT industry skills and accommodate all skill levels—from basic fundamentals training to IT certification preparation.
If live, scheduled events are what you want, HPE offers virtual instructor-led training (VILT) and instructor-led training (ILT). This training focuses on particular topics in live sessions led by expert instructors.
HPE individual eLearning courses are available on specific subjects like servers, storage, deep learning, cloud, and VMware, but in a self-paced, online format that you can take at a time and place that's convenient for you.
Start your 3-day free trial of HPE Digital Learner—SMB Edition today.
Learn more about HPE Pointnext.

Original Author : Evelyn Ha
HPE Educational Services Marketing Specialist
Hewlett Packard Enterprise
Origininal Article: Critical SMB secret to success: continuous talent training

Find out about the latest live broadcasts and on-demand webinars
Read more

Visit this forum and get the schedules for online Expert Days where you can talk to HPE product experts, R&D and support team members and get answers...
Read more
View all
© Copyright 2021 Hewlett Packard Enterprise Development LP