>

>

>

HPE Synergy Symphonies
Forums

Blogs

Information

English

HPE Synergy Symphonies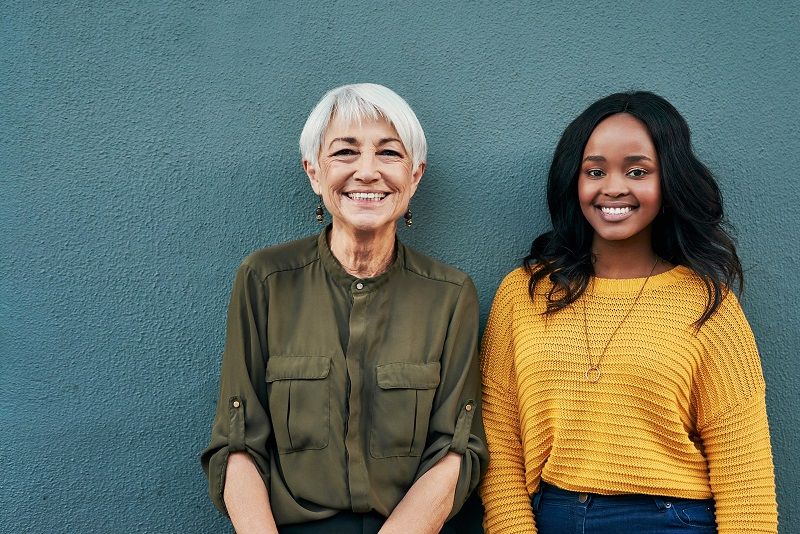 If there is a single "thing" on this planet that brings joy to people across all continents and spans all languages and dialects, inspires, awakens, and stirs up emotions – it must be music.
Music transforms us, it takes us places – allows us to travel across time and it stirs up memories of loved ones. We associate experiences with music and fondly think back to precious places and people, reliving those emotions.
If only the same could be said for IT. IT with its consistent demand for attention, constantly craving time and effort – the IT Monster.
Traditional infrastructure craves attention – whether it is provisioning new workloads, updating existing workloads or expanding yet other workloads to meet new demands. The Monster is there – whispering threats of incompatibilities, performance degradation, inflexible architectures, data loss or even the vilest threat of all - the BSOD/PSOD and data loss as its ultimate onslaught.
Sticking to the theme of music, we may probably compare traditional IT to a Mariachi band. Those 3-person bands that we see in the movies - annoying people in restaurants while they are trying to relax, trying to spend time with a loved one and just sip some good South-African wine.
Just like this 3-person band, each with a unique musical instrument, IT needs to provide essentially 3 resources as well – compute, storage, and networking. My experience of a Mariachi band has led me to believe that the kind of music they play is very limited, without variety or flexibility – very similar to traditional IT architectures. These architectures are difficult to provision, requiring complex and meticulous sequential tasks. They require manual intervention to keep them running optimally and most likely never meet any image baseline requirements. They rarely change their personalities and can really annoy IT staff – especially at night and over weekends when IT is trying to enjoy some nice wine with a loved one.
Welcome to composable hyper-converged infrastructure, or cHCI powered by HPE Synergy.
HPE Synergy may be likened to a symphonic orchestra. If we consider the design of an orchestra, we observe some interesting facts.
The most obvious observation might be the vast number of instruments, or resources, that defines the orchestra. There are many sections of string, brass, woodwind, and percussion instruments – each section with a significant amount of redundancy. There is not just one violin in an orchestra, but an entire ensemble contributing to the overall impact the violin has during the performance.
Each member of the orchestra also has access to sheet music, informing the musician in advance which notes to play next in a consistent, repeatable manner. Delivering the optimal performance and experience at the appropriate time.
Then there is the master conductor, the one person that views, controls, instructs, and guides all the different resource sections to perform in harmony providing an unforgettable experience to their "customers". It is this conductor that controls the tempo, the intensity, and the fluidity of the entire performance.
It is the conductor that instructs the brass section into a crescendo, followed by another resource, maybe the percussion section, following the strings to increase their output and tempo to meet the new levels demanded.
It is something beautiful to experience - it is a fluid, seamless and an utterly enjoyable phenomenon – This is HPE Synergy!
The conductor is that one resource all components obey and follow. The conductor watches, measures, validates, and instructs. The conductor has the code and instructions to direct the entire performance, it is these commands that form the foundations allowing fluidity, agility and velocity associated with the performance of the orchestra.
Just like they control the entire performance, HPE OneView also controls the entire orchestra - which is HPE Synergy. It is HPE OneView that watches, measures, validates, and instructs. It is HPE OneView that has the code, or instructions, to ensure there is harmony across the environment, lastly it is HPE OneView with the composability of Synergy which provides the foundation of the fluidity, agility and velocity associated with the demanding requirements of our customers.
HPE Synergy, the first platform built from the ground up for Composable Infrastructure, offers an experience that empowers IT to create and deliver new value - instantly and continuously. It is a single infrastructure that reduces the operational complexity associated with traditional workloads, helping to increase operational velocity for the new breed of applications and services customers are demanding.
Through a single interface, HPE Synergy composes physical and virtual compute, storage, and fabric pools into any configuration for any application. As an extensible platform, it easily enables a broad range of applications and operational models such as virtualization, hybrid cloud, and DevOps. With HPE Synergy, IT can become not just the internal service provider but the business partner to rapidly launch new applications the business requires.
Eliminating complexity and enabling customers to provision workloads on the fly, just like they would in a public cloud environment, this requires a solution that provides fluid hardware resources and an As-a-Service consumption-based model.
HPE Synergy is a unique infrastructure that enables HPE GreenLake operators or customers to use software to assemble resources and workloads. If these are no longer needed, they can be returned to a resource pool and assembled into a new workload at a different time.
HPE Synergy was designed from the ground up for all workload types, whether it's containers, hybrid cloud, virtual desktops, or databases—allowing them to co-exist in the same environment. Whether it's virtualized or bare metal - HPE Synergy can provide the resources necessary.
Synergy is known in the market as 'software-defined'. This means customers use management software to inform their HPE Synergy hardware what to do—get ready to run, upgrade, load a personality or any other specific requirement. All workloads run with different needs for storage, compute, and network. Composability, however allows customers to allocate the right amount of compute, storage, and network for each HPE Synergy blade with the press of a button.
The outcome of this is that you can compose HPE Synergy and then later recompose for changing needs, customers can also run different workloads at different times of each day. An example might be where HPE Synergy can run VDI workloads during the day when the business is most active, then conduct analytics or batch processing later at night—when resources tend to be idle, on the same platform.
HPE Synergy is a composable solution, ready for both traditional workloads and modern ones.
Finally, music to my ears – harmony across the environment. All controlled, managed, created and changed by the conductor, creating a beautifully fluid, agile, and flexible IT experience.

Sarel Naude
Hewlett Packard Enterprise
twitter.com/hpe
linkedin.com/company/hewlett-packard-enterprise
hpe.com

About the Author
SarelNaude1
I have been in the IT industry for over 25 years, gaining skills and expertise in different areas of technology with a strong focus on storage solutions in particular. My experience has allowed me to watch the industry change over the past 25 years and this has had a huge influence on the approach I take when it comes to recommending the right solutions to my clients.

Find out about the latest live broadcasts and on-demand webinars
Read more

Visit this forum and get the schedules for online Expert Days where you can talk to HPE product experts, R&D and support team members and get answers...
Read more
View all
© Copyright 2022 Hewlett Packard Enterprise Development LP