>

>

>

Tech vendors can help enterprises circumvent SA's ...
Turn on suggestions
Auto-suggest helps you quickly narrow down your search results by suggesting possible matches as you type.
Showing results for
Forums

Blogs

Information

English

Tech vendors can help enterprises circumvent SA's skills dearth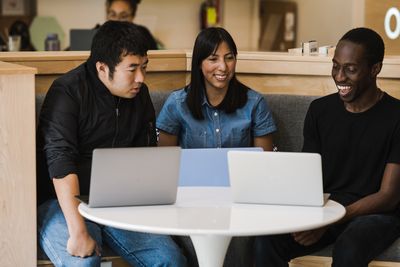 Despite the Fourth Industrial Revolution (4IR) driving business transformation in South Africa, a shortage of critical skills could slam the brakes on the country's digitisation progress – a situation that needs to be addressed urgently to avoid falling behind the curve.
While we have ample skills in areas such as infrastructure management, in terms of data and networking engineers, there remains a chronic dearth of the skills needed for organisations to thrive in the digital economy, for instance data scientists, business analysts and cybersecurity experts.
The latest South African ICT Skills Survey, conducted by the Joburg Centre for Software Engineering (JCSE) at the University of the Witwatersrand, in partnership with the Institute of Information Technology Professionals South Africa (IITPSA), found that skills associated with the current set of emerging technologies, such as Artificial Intelligence (AI), the Internet of Things (IoT), blockchain technology, automation, data science and programming were found to be the scarcest.
The survey also found that 4IR has yet to have a significant impact on the South African ICT skills landscape. This, despite government and private sector efforts to create a skills pipeline.
The skills gap is especially problematic from a cloud computing perspective, which is underpinning a lot of the business transformation that is being driven by 4IR. Yet, the demand for cloud skills is expected to grow significantly over the next few years, as companies expect to need more cloud specialists in the future.
Grappling with policy
Similarly, there is also a huge demand for security-related and data protection skills, which companies are struggling to meet locally. This as government is still grappling with the finalisation of cybersecurity regulations, while we should really be focusing on adopting generally accepted security standards, as a country. If we don't move faster from a policy perspective, South Africa will not be able to fast track its digitisation journey.
The need for cloud computing, security and data protection skills is particularly highlighted by trends in the financial services sector, where many organisations are turning to hybrid cloud models to keep their critical data on premise. An increasing number of banks are not only re-evaluating where they store their data, but also who has access to it.
Hence, as enterprises across all industry sectors continue to embrace cloud and hybrid cloud solutions, it is key for them to be able to host some IT infrastructure on premise, with minimal security exposure. Hyperscale cloud providers are side-stepping the skills dearth and are addressing this need by investing in cloud services that are available on premise, as well as working with Original equipment manufacturers (OEMs) to create on premise appliance-based offerings.
It's about creating flexibility and choice, and we believe that hybrid cloud and hybrid IT is the way to go. Technology vendors understand the complexity of moving applications on premise or off premise into a cloud-like environment. Some are bringing this expertise to South Africa, so there is no need for local enterprises to reinvent the wheel.
Initiatives such as HPE Cloud Training, underpinned by the organisation's global team of cloud computing consultants, can help companies build the right cloud for their business and evolve their team's culture and skills to embrace cloud technology.
Opportunities for small players
Once an organisation migrates to the cloud, they still need someone to manage their data. This could potentially create an opportunity for smaller players to assist organisations in this regard, or create opportunity for companies to reskill their own people to manage their data in a cloud environment.
With cloud migration, there is also an opportunity for organisations to allocate resources and tie them in with expenses. In a compute environment, enterprises can cross-charge their various departments based on their respective consumption, meaning that IT no longer needs to be a cost centre, but can add value by creating flexibility and apportioning costs where they belong.
Companies are looking to cloud to reduce costs, increase service delivery and provide a better service to their customers. Vendors can help set out a migration path that mitigates risks and minimises business disruption, while helping our organisation achieve their key goals.

President Ntuli
Hewlett Packard Enterprise
twitter.com/hpe
linkedin.com/company/hewlett-packard-enterprise
hpe.com

About the Author
PresidentNtuli
President is passionate about innovation and sustainability. He believes technology innovation not only provides a platform to disrupt traditional business models, but it is also instrumental in improving the lives of all people, irrespective of their socio-economic standing.

Find out about the latest live broadcasts and on-demand webinars
Read more

Visit this forum and get the schedules for online Expert Days where you can talk to HPE product experts, R&D and support team members and get answers...
Read more
View all
© Copyright 2021 Hewlett Packard Enterprise Development LP