>

>

>

The role of in-memory computing in digital transfo...
Turn on suggestions
Auto-suggest helps you quickly narrow down your search results by suggesting possible matches as you type.
Showing results for
Forums

Blogs

Information

English

The role of in-memory computing in digital transformation
As the digital transformation trend gathers momentum, companies that want to remain relevant and competitive are increasingly driving initiatives to transform to a digital enterprise.
In other words, digital transformation simply has to happen and in-memory computing is a key component to the puzzle.
In-memory computing has become a key enabler of digital transformation and is now a mainstream technology as the cost of memory has come down. Moreover, mature vendor solutions have been proven to deliver the promised benefits in production environments.
In fact, Gartner predicts that in-memory computing will be incorporated into most mainstream products by 2020. This is as digital business initiatives and widespread industry demand for real-time data analytics continue to push organisations' adoption of in-memory computing technologies.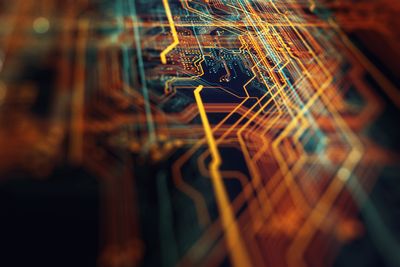 The main benefit is that in-memory computing delivers supercomputing performance at a fraction of the price. This is especially important if you are running mission critical databases and systems that can't go down.
HPE High Performance Computing Solution offer a range of high-performance computing products and expertise that make supercomputing more accessible and affordable for organisations and industries of all sizes. HPE and its global partners continuously collaborate, build, validate and deliver production-level HPC solutions with leading-edge technologies and services. These solutions scale up or scale out, on-premises or in the cloud, to suit any company's workloads and economic requirements.
For example, companies that operate in the financial services sector rely on in-memory computing technology to meet real-time regulatory compliance requirements. Furthermore, banks in particular need to analyse transactions across their systems in real-time to detect and prevent fraud.
People understand that downtime has negative financial implications, but more organisations are also realising that speeding up transactions while doing visualisation and prediction modelling can also result in positive impilcations.
Similarly, logistics companies are continually seeking to analyse sensor data from vehicles and vessels to predict maintenance requirements, to boost utilisation and lower costs, while retailers need to be able to do real-time analysis of transactions to update their inventory plans, optimise recommendation engines, and even adjust pricing.
In-memory computing can also be of great benefit to medical aid companies that use this technology to process huge amounts of claims and identify problems like over-billing and unnecessary charges.
It is thus easy to see that many of the current digital transformation initiatives need to have the capability to perform real-time data analysis and, in order to create such applications, organisations are often required to reinvent their application infrastructure. This obviously means building architecture that supports the required high-performance computing and scalability.
More often than not, enterprises find that developing an in-memory computing platform is the most cost-effective way of achieving the real-time performance and scalability that their digital transformation initiative requires.
In-memory computing affects business outcomes in four categories: speed, economics, people and process, and risk reduction.
While the speed and economic benefits have been demonstrated in the examples above, it is worth noting how in-memory computing benefits people and processes. By speeding up processes, in-memory computing technology can have a marked benefit on customer service, as well as providing the enterprise with a real-time view of its operations, which is a powerful business intelligence tool – all in one system. That is a huge benefit.
In terms of risk reduction, in-memory computing can help ensure that your enterprise is doing things in line with your market, without the need for additional intelligence. It also has the ability to predict failures in a production environment rather than have you react once a failure has occurred. It's really all about de-risking your business.
In-memory computing is not a new technology, but until recently only, organisations with high-performance and high-value applications could justify the cost of such solutions. This has changed, however, with the cost of RAM decreasing steadily over the past few years.
Today, the value of in-memory computing and the increase in performance it delivers can be cost-effectively realised by an increasing number of companies that are undertaking the digital transformation journey.

Riaz Patel
Hewlett Packard Enterprise
twitter.com/hpe
linkedin.com/company/hewlett-packard-enterprise
hpe.com

Find out about the latest live broadcasts and on-demand webinars
Read more

Visit this forum and get the schedules for online Expert Days where you can talk to HPE product experts, R&D and support team members and get answers...
Read more
View all
© Copyright 2021 Hewlett Packard Enterprise Development LP