>

>

>

Contact Centre Overloaded with failure demand, AI ...
Turn on suggestions
Auto-suggest helps you quickly narrow down your search results by suggesting possible matches as you type.
Showing results for
Forums

Blogs

Information

English

Contact Centre Overloaded with failure demand, AI to the Rescue!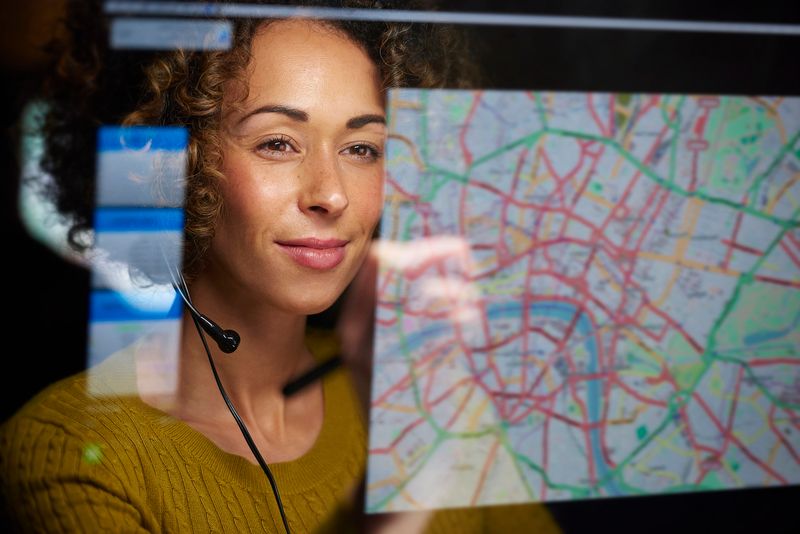 The need for AI in a Contact Centre
Contact Centre Overloaded with failure demand, AI to the Rescue!
Even with the increase in quality of services that can be consumed over the internet and advent of quick response chatbots the load on contact centre in the public sector is soaring. This is especially the case for critical services that are often the front door to complex queries. The combination of high requirements for customer satisfaction mixed with a desire for operational efficiency means a new set of thinking is needed. Nationally, the 999-emergency service alone receives 560,000 calls a week and during seasonal peaks HMRC receives millions of demanding calls. I mean, who wants to have a text conversation with a chatbot during a traffic emergency or even worse discuss their tax affairs with one?
Contact centre services have become essential to British life and need to be efficient and of high quality to meet the expectations of millions of people every day. As AI chatbots are being brought online to handle more and more mundane tasks, so the desire for high value conversations is on the increase. But not all demand represents a worthwhile use of resources – and agencies/contact centres need to be able to identify waste to meet their goals. Even unintentional misuse like calling 999 about a missing cat is a strain on resources and diverts critical personnel away from potentially lifesaving tasks. Contact Centres supporting governmental mission critical services are not, and should not, be tracked like traditional contact centres who are incentivised to handle calls quickly and efficiently, as they have a duty of care to be compassionate and this means calls can take time.
It is estimated that fraud costs the public sector £40 billion annually, so deliberate misuse, is even more damaging to the provision of potentially life impacting call responses. For many of us, getting access to government services is only a phone call away and you have confidence that calls will be enacted quickly. However, this confidence is in jeopardy if staff are handling malicious, fraudulent, hoax or other non-essential time-consuming activities.
Bringing speech technologies, such as Conversational AI, into contact centres to reveal the invisible demand on their services and manage it them more effectively is key to successful, streamlined operations. This means that resources can be used properly and diverted to where they will have the highest and most meaningful impact.
A Solution For Policing
Lancashire Constabulary is already using conversational analytics to improve its 999 and non-emergency (101) call services and in doing so has significantly improved utilisation of public funds. This police force receives 1.2 million calls from the public each year and due to the nature of modern policing these calls are extremely varied in both scope and duration. Each and every call is recorded, so clarification can be given if needed and sometimes these recordings can be used as evidence in court. However, historically, only calls that led to police action have been formally logged. Any call not leading to action was categorised as "failure demand" and before embarking on the AI journey with HPE and Intelligent Voice there was no way to know the nature of the calls, or if they were handled correctly.
"Failure demand" is a drain on the valuable resources invested in answering 999 and 101 calls as it returns no value. The nature of these calls was largely invisible, something that implementing conversation AI helped to address. Seeking to gain more insights into the unlogged calls, Inspector Andy Doran, a lead member of the Futures Team, reached out to HPE Pointnext Services. "We did some work with HPE Pointnext Services previously and understood their capabilities and professionalism. We wanted advice on how to approach our problem, and they were very quick to respond," remarked Inspector Doran.
Audio Insights Driving Efficiency
With help from solution provided by HPE and Intelligent Voice, Lancashire Constabulary used Conversational AI to analyse its recorded but unlogged calls. The force was able to define key words and phrases it wanted to listen for in the calls, including local phrases and terms. This included a huge historical volumes of call data and in near real-time identified recordings in which the keywords occur. This information was then visualised onto a dashboard that the force could get a much better idea as to how resources were being used on this critical front line service.
For Lancashire Constabulary, the analysis revealed several startling insights:
60% of nonemergency calls were unlogged, accounting for 40% of overall contact centre workload.
Demand related to mental health cases were consuming 5% of call centre time.
A demand spike at 10pm was identified and explained: 10pm is a shift change time and people were calling to reach specific officers coming on duty.
Armed with these insights, Lancashire Constabulary are now able to explore alternative contact options to reduce non-emergency demand. "We always have the ambition to be an outstanding police force," says Chief Superintendent Ian Dawson, Head of Change at Lancashire Constabulary. "Last year we were graded outstanding in efficiency by Her Majesty's Inspectorate of Constabulary, particularly around our ability to understand demand and utilise our funding to provide the right resources to deliver service to the public."
These changes have meant staff can be allocated to the more immediate demands of helping the public with real policing issues that result in direct action. With the implementation of Conversational AI Lancashire Constabulary is now measuring how well mental health calls are handled, something that they previously had little to no visibility of.
How Conversational AI Works
Conversational AI is an evolution of standard speech-to-text technology. It uses AI techniques that identify keywords and topics of interest in a conversation and signposts them. When we, as human beings, interact verbally with a machine we tend to modify our speak patterns, just think of the last time you engaged with your personal digital assistant. However, when we speak with contact centres, especially ones that are interacting with people in highly stressful situations our speech patterns can be erratic, complex, and diverse, something that needs to go beyond traditional techniques.
Conversational AI uses multiple approaches to comprehend what someone is saying and as a result provide the context needed. To understand what is being said Natural Language Understanding (NLU) is used to decipher meaning from what the person says, regardless of how it is said. This capability goes beyond simply recognising a keyword or phrase. With this sophisticated technique local dialect, shortcuts, abbreviations idiosyncrasies and grammatical mistakes, combined with holding the overall context of the conversation, mean that the AI is comprehending or understanding what is being said.
Using conversational AI speeds up audio reviews by singling out calls of interest and allowing a human reviewer to quickly access the relevant parts of the recording. This provides agility by allowing reviewers to define new key words and topics to search for at any time. With new Statutory Instruments and Legislation arriving everyday it is imperative that any system that implements conversation AI needs to be adaptive to the changes of modern policing.
Learn More
HPE and software partner, Intelligent Voice have published a white paper discussing a range of new speech technologies, including conversational analytics, and how they address business challenges faced by public sector contact centres.
Click here to download the white paper.

Find out about the latest live broadcasts and on-demand webinars
Read more

Visit this forum and get the schedules for online Expert Days where you can talk to HPE product experts, R&D and support team members and get answers...
Read more
View all
© Copyright 2021 Hewlett Packard Enterprise Development LP