>

>

>

Ensuring service continuity – Overcoming current c...
Forums

Blogs

Information

English

Ensuring service continuity – Overcoming current challenges in Financial Services
As a result of the Covid-19 pandemic, every sector of industry is facing a major impact. Financial Services firms in particular are being challenged to quickly adapt to an ever-changing set of realities. Whilst we endure a full or partial lockdown for many weeks to come, I wanted to share my thoughts on the issues and challenges that will be impacting many Financial Services firms, along with some ideas on how they can navigate their way through – both to keep their employees safe, but also to support the communities they are part of.
This blog is part of a series providing support to the financial services sector. Find links to the others here:
Keeping your service consistent
Service stability is a key focus for financial services firms. Whether ensuring employees remain productive, customers benefit from a reliable service, or regulatory requirements are met for operational resiliency, no firm ever wants to suffer a blip in delivering services. The current situation we find ourselves in as a result of the Covid-19 pandemic puts an increased emphasis on operational resiliency, and in particular service stability, for a number of reasons.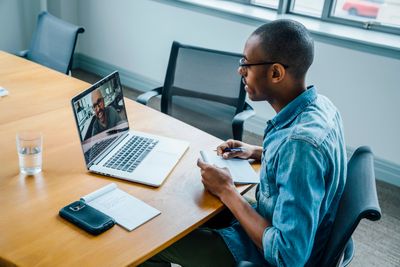 Being able to remotely support platforms and ensure service stability is key
Firstly, the shifting behaviours of customers as a result of the pandemic are putting more reliance on non-face to face channels to conduct their banking. Be it call centres or digital banking channels (web / mobile banking), there will be both a natural shift away from branches, as well as more focus on managing their money in uncertain times. This in turn will likely result in a change in demand for that platform – as an example, during the pandemic in China, the Chinese financial services sector experienced a 100% to 900% traffic spike in key digital channels. If western banks see a similar surge in demand, do the underlying platforms have the ability to cope with the increased demand, or at least, are there methods in place to throttle demand to ensure services remain available (all be it possibly degraded)?
Secondly, with the global economic impacts the pandemic is causing, firms may be uneasy about any speculation that they are 'offline' due to experiencing capital or liquidity issues. As was seen in the 2008 crash, with just rumours of capital or liquidity issues, many firms started to experience a 'run on the bank' as both individual and corporate customers looked to withdraw funds to avoid losing any assets.
Firms need to focus on how they are best placed to ensure service stability, as well as ensuring that there is sufficient platform capacity to cope with any surge in demand. It is also key to understand how operational teams will function if issues do occur. For many firms, the fact that operational teams are geographically dispersed (often in other countries) will be business as usual. But for some firms, especially smaller organisations, the fact that support personnel will mostly now be working from home can cause challenges when it comes to managing problem identification and resolution. The key to success is working through how processes need to change before you need to use them.
How HPE can help
Another area to focus on is how you can de-risk data centre operations, in particular where people either can't get to site or won't be allowed on site (in the case of some Co-Lo operations). How can remote access tooling, in particular out of band, be used to solve issues with hardware? Supporting the remote operation of your IT infrastructure, HPE have made HPE Integrated Lights-Out (iLO)available free of charge for customers and partners for the rest of 2020. HPE iLO allows you to configure, monitor and update your HPE servers securely from anywhere, using a browser or mobile device, as well as allowing recovery of servers.
Additionally, it is worth considering the impact any disruption to the supply chain could have on the operations of your firm. Keeping the focus on technology, if there is a need to add physical capacity to existing platforms, is there sufficient availability of hardware to support this? It is increasingly important to plan now for the next six to 12 months, and give plenty of lead-time for any future requirements to ensure that any supply chain issues don't impact your plans.
Finally, whilst automation of processes – both in IT ops, and also in business operations, has been a focus for many years, an increased emphasis is now being placed on reducing the dependency on humans for certain manual processes, both to protect employees and to help mitigate any workforce disruption. There may be value in investigating how automation, machine learning and AI can assist in making your processes more efficient. Our main Covid-19 support blog details a range of remote management solutions; HPE Adaptive Management, to optimise infrastructure and apps; HPE Infosight to introduce machine learning in order to analyse and automatically resolve issues; along with HPE iLO, as I mentioned earlier in this blog.
If you'd like any more information about ensuring service continuity in the financial services sector, please get in touch with me.
This blog is part of a series looking at helping the financial sector during the Covid-19 pandemic. You can see our other blogs in the series here:

Chris Ibbitson
Hewlett Packard Enterprise

Find out about the latest live broadcasts and on-demand webinars
Read more

Visit this forum and get the schedules for online Expert Days where you can talk to HPE product experts, R&D and support team members and get answers...
Read more
View all
© Copyright 2021 Hewlett Packard Enterprise Development LP