>

>

>

From difference to advantage: Cultural Diversity a...
Forums

Blogs

Information

English

From difference to advantage: Cultural Diversity at HPE
"Cultural differences should not separate us from each other,

But rather cultural diversity brings a collective strength that can benefit all of humanity" by Robert Alan.
Have you ever sought advice as to the one perfect answer to a particular interview question? It's not uncommon to ask ten different people and get ten different answers to the very same question! It shows us that we all have different experiences, perspectives and points of view.
In the same way our society is comprised of many people with different beliefs, religions, languages, traditions, ways of living and cultures. Within all these differences however we can find the beauty of cultural diversity. Diversity simply means 'differences' or 'variety', and at HPE we strive to embrace this every day.
UNESCO
In 2001, UNESCO adopted the Universal Declaration on Cultural Diversity and a year later the 21st May was declared the Annual World Day for Cultural Diversity for Dialogue and Development. This day helps us deepen our understanding of the values of cultural diversity. Additionally, in 2015 it was recognized that cultures and civilizations can contribute to, and are crucial enablers of sustainable development.
Be Diverse
At HPE we are a global community that celebrates our diverse ways of life. This diversity enriches and benefits colleagues, partners and customers all over the world. At every level, embracing diversity in everything we do helps us to support, develop and retain a diverse workforce.
Be Inclusive
Indeed Cultural Diversity is the building block and corner stone for inclusion. Michael Lopez, HPE Chief Inclusion and Diversity Officer notes 'At HPE, we are unconditionally inclusive every day across the globe''. We don't do it because we have to. We don't do it because it's a nice thing to do. We do it because it is the right thing to do. On the business side of things, truly living and breathing cultural diversity can create a competitive advantage, drive growth, productivity and innovation. Overall it leads to both personal and business gain.
Cultural Diversity initiatives @HPE UKI
So, how do we put this into action in our region at HPE? In 2019 the Cultural Diversity resource group at HPE UKI sits alongside WoMen@HPE and HPE pride and was established to recognise and celebrate a variety of cultural dates. The group helps deepen our understanding of the values of cultural diversity and how our individual differences can make us more successful together.
Picture caption: Some of the Cultural Diversity team.
A core team has grown to up to 30 people, consisting of a Team Leader and over 29 volunteer 'ambassadors' who dedicate their time, talents and energy in promoting cultural diversity in each of the HPE sites across the UK and Ireland. The group is sponsored by an executive and meets regularly to plan and develop the programme. In the past year, we have transitioned to virtual events to continue to outreach of the group.
Before this, for an event like Ramadan, educational resources were made available, as well as traditional foods and sweets being made available at HPE sites to enable colleagues to join in with the celebrations. This approach combines the educational aspects of the cultural date with the fun experience of participation
Other events that were promoted include World Culture Day, Rosh Hashanah, Black History Month, Diwali, Remembrance Day, Hanukkah, Christmas, Chinese New Year, Shrove Tuesday, Saint Patricks Day, Easter and more.
HPE Cultural Diversity is Fun!
While we take the topic very seriously there is always an element of fun and education included in the various events we are recognising. Food is a great expression of cultural identity and 'Food for thought' is an initiative where we share traditional recipes, bring pre-baked food to work or even do live cooking. These events are always hugely popular and an international cookbook has been compiled by colleagues for colleagues to educate and share some great traditional foods. Some of the highlights include Shrove Tuesday 2020 when over 400 pancakes were baked and cooked on site in Leixlip, Manchester and London. Often funds are raised from these events for local charities.
Other interesting offerings include the Language Buddy program. This program provides an opportunity learn or improving your foreign language skills – all from a local expert. When you learn a new language you also learn local customs, traditions and cultures.
Not only that, sharing favourite impactful and inspiring movies and books is also part of the program.
Be Inspired
Perhaps Antonio Neri HPE CEO sums it up best. He says '..there are certain customs I carry with me everywhere I go.' The cultural diversity team seeks to recognise and celebrate customs together wherever you go! This enables us to be informed and enjoy the cultural diversity dividend.
So next time you are at an interview – remember there is no one right answer to everything – but recognising cultural diversity leads to better answers overall. As Philipp Oram HPE Exec Sponsor of Cultural Diversity shares 'We are learning so much about other cultures and we hope you do too'.
Author: Jack McCarthy | Enterprise Adoption Manager Europe, HPE Financial Services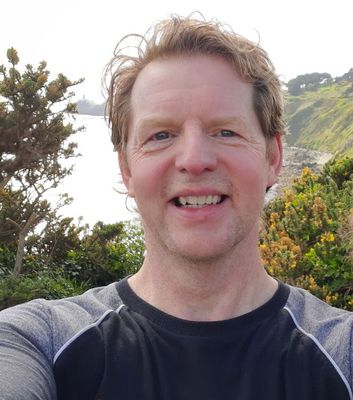 ---
Maninder Randhawa
Hewlett Packard Enterprise
twitter.com/HPE_UKI
linkedin.com/company/hewlett-packard-enterprise
hpe.com/uk

Find out about the latest live broadcasts and on-demand webinars
Read more

Visit this forum and get the schedules for online Expert Days where you can talk to HPE product experts, R&D and support team members and get answers...
Read more
View all
© Copyright 2022 Hewlett Packard Enterprise Development LP