>

>

>

HPE Early Careers Committee 2020/21
Forums

Blogs

Information

English

HPE Early Careers Committee 2020/21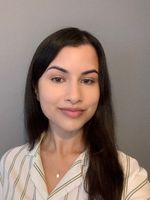 Helena Newman
UKI Early Careers Committee Lead & UKI Financial Services & Insurance Sales Support Enterprise Group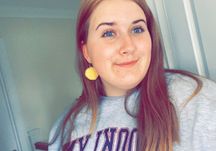 Nia Kendrick | Networking & Social Lead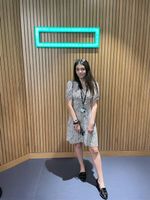 Megan Marshall | Marketing & Communications Lead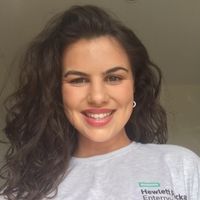 Olivia Hall | Charity & Volunteering Lead
---
HPE's Early Careers Committee has an integral role within the organisation with a key aim of driving engagement and creating a positive experience for all HPE UKI Early Career Employees.
In the UK & Ireland we currently have 250+ Early Careers, at HPE this is made up of our interns, apprentices, and graduates. HPE invests a lot into its Early Careers and their developments, as it recognises that they're the future of our business.
The Committee itself is made up of interns allowing them to have influence over their own and their peers experience at HPE.
Beside my day-to-day role, I act as the Early Careers Committee Lead, co-ordinating the three teams that make up the group (Charity & Volunteering, Networking & Social, and Marketing & Communications). I also direct our vision and purpose for the year, helping to achieve our 3 key goals:
Inspire Culture

– HPE supports its employee's wellbeing and collective beliefs to create a positive working culture, and the Early Careers Committee helps to support this within the Early Career cohort. A prime example of this is our collaboration with HPE's employee resource groups (ERGs): WoMEN@HPE, CulturalDiversity@HPE and Pride@HPE.

Engagement

– The committee has always had a core role of bringing the Early Careers together and engaging them to form a community. This year with employees working from home, this has become an increasingly crucial focus for the us, with the teams getting creative to organise virtual charity & networking events. Some highlights include:
'Race to 28': a virtual team exercise challenge in aid of MIND.

'Let's Get Connecting': an initiative to regularly connect groups of interns and provide them with an opportunity to network.

'Wear Pink Wednesday': a charity campaign - UKI colleagues dressed in pink attire or added a pink Zoom background on calls for Breast Cancer Awareness month, in aid of Breast Cancer Haven.
Development

– Despite the challenges this year has brought there has been a continued focus on Early Careers development from the committee with a number of career talks and trainings sessions organised this year.
To learn more about their experience & showcase their work in leading the committee's efforts this year, I spoke to three of our team leaders.
How has being in an ECC helped with your day job?
Nia Kendrick – Networking & Social Team Lead
"Having this time doing something else has given me the opportunity to detach from my day job, meaning that I've not been burnt out or lacking motivation for my tasks. It's also been a great opportunity to spend some time with other interns.
Olivia Hall – Charity & Volunteering Team Lead
"I've found that being a part of the team has split up my day to day job, provided an outlet for creativity and enabled me to mix with team members from other areas of the business."
Megan Marshall – Marketing & Communications Team Lead
"Being immersed in a team like this has expanded my support network. As well as that, I've learnt how to juggle opportunities and work on multiple tasks and activities."
How has it been valuable to you?
Nia
"Not only has the ECC really helped me to get to know interns that I probably wouldn't have otherwise, but it's also really helped my confidence in leading a team. When I look back on a year ago, I can really see a difference in my confidence and it really helped me to come out of my shell."
Olivia
"Other than working with a lovely group over the past year, keeping a team motivated and on-track is a great skill to have learnt and exercised every day."
Megan
"I've found value in the leadership and communication skills that I've picked up through managing a committee like this."
What do you hope for the future of ECC?
Nia
"I hope that the Early Careers Committee continues to help other interns to improve and develop their skills in the same way it's helped me. I also hope that it will keep people regularly connecting, improving their relationships and getting to know their peers, because it's been a really beneficial experience for me both personally and professionally."
Olivia
"I'm looking forward to seeing what the new committee are able to achieve, bringing a fresh pair of eyes to the opportunities out there. I really hope that the future of the committee continues to bring our community together."
Megan
"I'm hoping for sustained success for the early careers committee. This year's cohort have organised, created, and led some fantastic activities and opportunities for early careers and I really hope this expands and improves year on year."
---
Maninder Randhawa- Early Careers Development Lead UKIMESA
"As the Early Careers Development Lead, I see the Early Careers Committee as fundamental to the early careers community across HPE. They are all passionate, energetic, enthusiastic to make a difference and provide significant value for our early careers. They are the glue that brings all of Interns, Apprentices and Graduates together across the United Kingdom, Ireland, Middle East & South Africa. They've given the rest of early careers a strong platform to play a vital part in our HPE culture. In a year limited by the restrictions of COVID-19, the team pulled out all the stops and really build a strong community across all HPE offices and countries."
---
Maninder Randhawa
Hewlett Packard Enterprise
twitter.com/HPE_UKI
linkedin.com/company/hewlett-packard-enterprise
hpe.com/uk
Starting June 22

THE FUTURE IS EDGE TO CLOUD Prepare for the next wave of digital transformation. Join our global virtual event. June 22 – 24
Read more

Find out about the latest live broadcasts and on-demand webinars
Read more
View all
© Copyright 2021 Hewlett Packard Enterprise Development LP