>

>

>

Roma Victor!!! - AMD Epyc performance, security an...
Turn on suggestions
Auto-suggest helps you quickly narrow down your search results by suggesting possible matches as you type.
Showing results for
Forums

Blogs

Information

English

Roma Victor!!! - AMD Epyc performance, security and the HPE advantage
AMD recently launched their "Rome" Generation of Epyc server processors and the reviews and plaudits have been nothing short of spectacular. When thinking about writing this blog I was minded of the stirring opening of the 2000 film, "Gladiator" where the technological and organisational skills of the Romans beat down the larger Germanic opposition in spectacular fashion.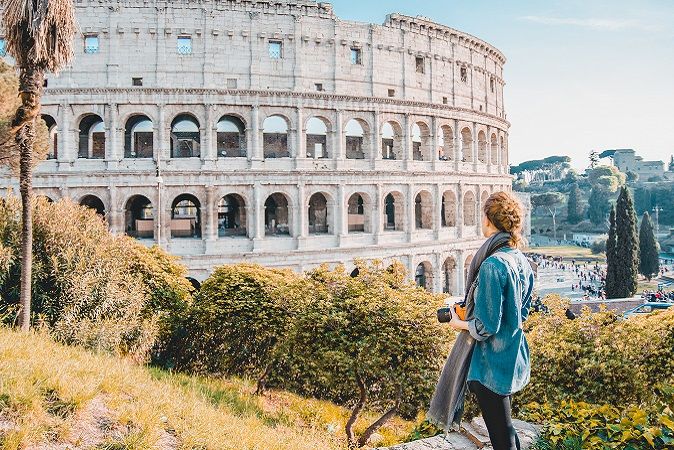 Imagine the catapults, ballistae and supply chains (Hollywood historical inaccuracy notwithstanding) becoming the technological advantage of TSMC's 7nm manufacturing process, giving speed increases and power reductions. Then Legion efficiency relating to a "chiplet" design organised around a larger supporting 14nm I/O chip, providing leading x86 core counts at a previously unseen value. This combination really has given AMD a powerful fighting chance against what once also seemed to be insurmountable odds, and a return to the field that would have made even Maximus proud.
AMD's disaggregating of the compute from the I/O permits much easier scaling, focuses the leading edge 7nm process on the CPU cores that need it and removes manufacturing complexity which simply means, more performance at a lower cost and at high power efficiency. Just as importantly in my view, this layout allows for an aggressive and well thought out roadmap that fills me with confidence that the sacking and demise of AMD Opteron by the Intel architectures in the late noughties will not occur again. This is great news for customers as competition breeds innovation and value on all sides, something I can attest to from our own bruising battles with our HPE competitors and that will no doubt be stirring Intel into greater vigour and renewed innovation.
Let's have a quick look at some of the plaudits for AMD Epyc Rome in the tech press and our own day 1 results:

https://www.hpe.com/us/en/newsroom/press-release/2019/08/hpe-proliant-shatters-37-world-records.html
"AMD hit an unqualified home run with its 2nd Generation EPYC platform. This is now the platform to get in the market"
"AMD EPYC Rome Still Conquering Cascadelake Even Without (Intel security) Mitigations"
"Epyc deserves its name - Review roundup"
I think they speak perfectly to the power of Rome and permit me to focus on how Rome was always at its most powerful when its infrastructure shone and its roads, viaducts and shipping lanes could project power, deliver security and transport resources like no other. For modern day AMD Epyc Rome then its HPE that is providing the strongest infrastructure, the fastest transport and the greatest security in the industry.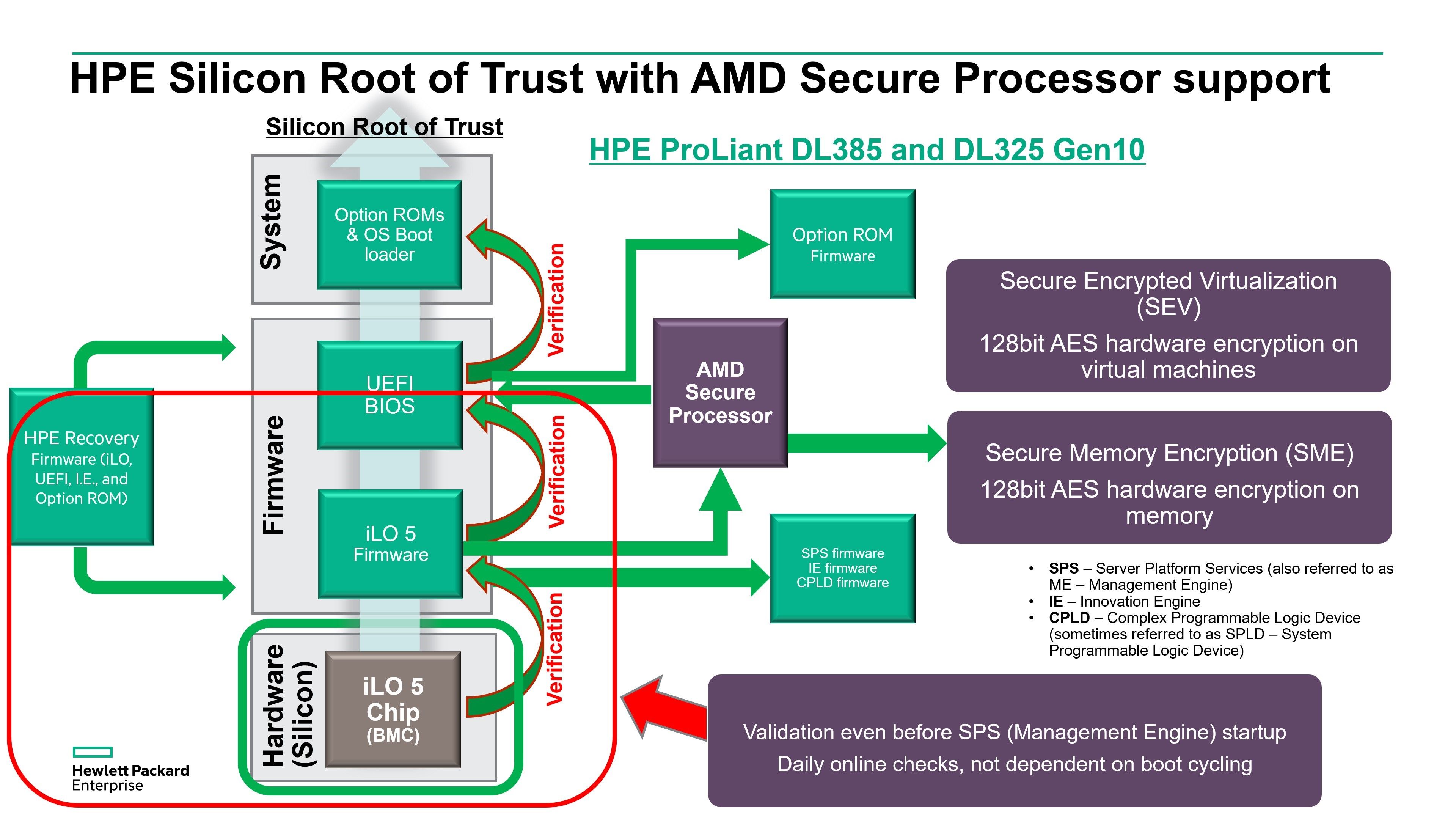 https://community.hpe.com/t5/Alliances/Advanced-Security-of-HPE-Servers-with-AMD-EPYC-processors/ba-p/7039600?lightbox-message-images-7039600=108890iD25E608F8A714877#.Xa25C56SnAR
HPE was on the launch stage with Lisa Su, CEO of AMD, for the Rome Epyc announcement and could immediately provide benchmarks because our strategy was to strengthen the forces we already had on the field. This is particularly beneficial in the Enterprise where certification cycles and procurement agreements take time and rapid platform change can actually be seen as detrimental. Thus the DL325 Gen10 and DL385 Gen10 core platforms are already available and shipping with the latest Rome processors.
Conversely, the HPC and AI marketplace in particular has different buying priorities and for those requiring the PCIe Gen4 capability of AMD Epyc Rome sooner than the mainstream enterprise, then the Apollo 35v2 is now available for such needs. Whilst on the topic of HPC and AI, then its worth celebrating HPE's closing of the Cray acquisition and the power they've brought to the field for HPE with a number of significant wins using the AMD platform.
"Cray, AMD Tag team on 1.5 Exaflops "Frontier" Supercomputer"
"AMD CPUs will power UK's next-generation Archer2 (Cray) Supercomputer"
"US military buys three Cray supercomputers (all AMD Rome)"
These wins are also important as they show the confidence in the AMD server roadmap just as much as Microsoft adding AMD to Surface (and both the Sony PS5 and Xbox "Scarlett" using AMD chips) does for the consumer market.
Furthermore, I've mentioned that Epyc itself is a disaggregated architecture - that may well chime perfectly with many of you who have followed HPE in the last few years. We've been talking disaggregation consistently from memory driven computing to the Composable Infrastructure category that we created. One of the core facets of this is that HPE led the creation of the Gen-Z consortium of which AMD is a member. Gen-Z will enable the incredibly fast and flexible transport lanes needed to disaggregate whole systems in the future and we've partnered closely with AMD on this, shipping early test systems based on DL385Gen10s already! For those who follow these things like me, you might ask what of CXL? Well that is absolutely something HPE sees as applicable inside server complexes and we've recently welcomed AMD to the party there too.
Should Rome conquer your current sitting incumbent and create a requirement to move from say, an existing ESX cluster to the new AMD Epyc infrastructure then HPE can help with integration into the new order. One of our Complete Partners, Carbonite, is ideal for assisting such a transition, please see the whitepaper "Migrate virtual machines from Intel to AMD based server platforms" for more information.
In summary, "Roma Victor" may sound like hyperbole but the third party reviews and cloud provider uptake show that there is real substance in the AMD offering. Couple that with HPE's leading server management and security then there has been no better time to have look at the Epyc side of the datacentre. Finally, for those customers and partners under CDA who wish to know more about how Rome might feature in platforms such as the aptly named Apollo, the SimpliVity DL325, DL325Gen10, DL385Gen10 or even the Cray family then feel free to contact your HPE representative for further information. Lots of cool stuff coming (I'd best stop now, compliance and all that).
Ave atque vale!
Addendum
For those reading before the 5th of November, then please register for the upcoming webinar "HPE AND AMD ​–​ When you need EPYC performance" to hear more from our HPE AMD Alliance Manager, Jason White.
https://connect.hpe.com/upcoming-webinars
This will be available for replay after that time, though joining live gives the chance for questions on the day.

Find out about the latest live broadcasts and on-demand webinars
Read more

Visit this forum and get the schedules for online Expert Days where you can talk to HPE product experts, R&D and support team members and get answers...
Read more
View all
© Copyright 2021 Hewlett Packard Enterprise Development LP