>

>

>

The hybrid approach: work smarter, not harder
Forums

Blogs

Information

English

The hybrid approach: work smarter, not harder
Why you should be considering the shift to a composable infrastructure
For IT professionals, the pressure's on. You need to maintain traditional operations. You need to keep driving efficiencies. And to achieve success in the Idea Economy, you need to be continuously creating and delivering new applications, solutions and services for your customers.
If you and your team are facing the ever-increasing demand to deliver more value, faster, the chances are that you're always looking for ways to maintain your dedicated infrastructure while powering innovation.
Yet traditional IT can be inflexible, resource-heavy and difficult to manage. Monolithic applications with interdependencies can take an age to change: if you're used to having to co-ordinate across multiple teams (Networks, DevOps, Data and Security), you'll know all about the lead times and delays that can be involved. It's hardly what you'll call an agile process.
Now's the time to consider the advantages of a composable infrastructure.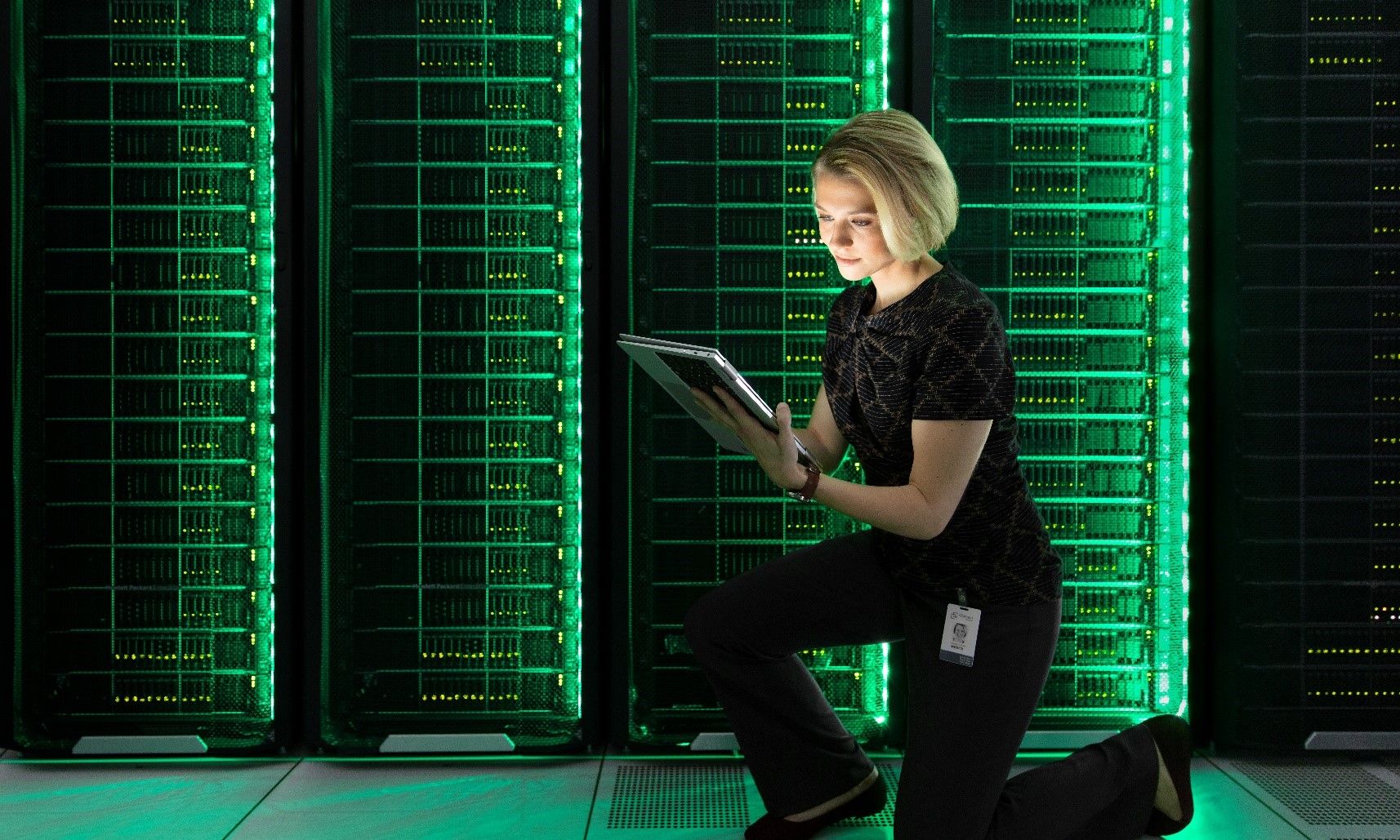 One infrastructure: unlimited configurations
Imagine having on-demand access to compute, storage and networking resources that you can assemble and reassemble as you need them, like building blocks. That you can move from one cloud to another. That you can select and combine to support all your apps, from traditional to cloud, mobile, or web services. And that you can use to provision on-premises resources easily and quickly, programming your entire infrastructure with a single line of code.
Imagine being able to provision IT the way you want it, when you want it, and through a platform that automates operations. That's exactly what a composable infrastructure enables you to do.
A composable infrastructure is the hybrid that gives you the advantages of both the public and private clouds: agility and speed within a secure data centre. It's the most agile, efficient and innovative way to power innovation and value creation for your new breed of applications, while running your business-as-usual operations and dedicated infrastructure more eff­iciently.
Optimise your human resources
The level of automation provided through a composable infrastructure significantly reduces the amount of time and effort needed for day-to-day infrastructure management. Less time spent on cumbersome changes means greater efficiencies – and more time to focus on innovation and delivery.
For example, working with a composable infrastructure eliminates tiresome and repetitive tasks by automating operations – such as updating firmware – using templates. This significantly reduces the amount of manual intervention needed, while ensuring consistency and replicability. Just one person can touch servers, networks, storage without needing to be a specialist in any of them – maximising your hardware ROI while minimising the amount of effort involved. In fact, according to IDC's white paper of 2017, you'll be increasing efficiency by around 55%. *
The ability to provision using templates, or for one person to make changes to your entire infrastructure using code from a single point of access, means that your IT administrators and developers can focus more of their energies on activities that add value and take your business forward.
Consider the advantages
Training and on-boarding become faster and easier, as a composable infrastructure reduces the need for multiple skillsets while empowering your team to do more. The amount of built-in automation makes it easy for new team members to learn on the job, without all the associated cost and time of mentoring (and with a vastly reduced risk of human error).
Consistency, reliability and compliance are now easier, as automation means replicability and therefore enhanced accuracy, which can reduce downtime or the need to correct errors. Any new compliance requirements can be swiftly implemented across the board.
Automated monitoring and alerting will reduce downtime, as your entire infrastructure estate can be viewed through a single window, enabling you and your team to identify and address potential issues more swiftly and efficiently.
Getting started is easier than you think
Once you get your head around the sheer potential of the way hardware, software and private and public cloud are brought together, you'll appreciate how a composable infrastructure will be such a game-changer for your business.
In fact, composable infrastructure has been around for a while now: at HPE we've been specialising in it since 2014. So we can say with confidence that it's stable, reliable and a proven solution. More and more of our clients are now opting to use our composable solutions, recognising it as the way forward to balance the needs of their business in terms of compute power, privacy and agility.
You don't need to rip everything out and start again (as if). You can deploy composable technology incrementally, side-by-side with your existing resources. It takes less than half a rack of gear to get started, and you can then scale: from nodes to frames to rows.
By taking a composable approach within your standard refresh cycle, you'll be able to grow your capabilities at a pace that makes sense for your business. And as a result, you'll be breaking down operational and resource silos, increasing stability and reliability for traditional applications and accelerating creative agility for your new web and cloud-native applications.
Exactly what you need to thrive in the Idea Economy.
To find out more (and discover what your digital infrastructure might sound like!) check out our free composable resources.
Get in touch
If you'd like to pick our brains or discuss anything with our specialists, please get in touch today.
*Source: IDC White Paper: Quantifying Datacenter Ineff­iciency: Making the Case for Composable Infrastructure, 2017
Starting June 22

THE FUTURE IS EDGE TO CLOUD Prepare for the next wave of digital transformation. Join our global virtual event. June 22 – 24
Read more

Find out about the latest live broadcasts and on-demand webinars
Read more
View all
© Copyright 2021 Hewlett Packard Enterprise Development LP