>

>

>

HPE showcasing enterprise edge to cloud solutions ...
Forums

Blogs

Information

English

HPE showcasing enterprise edge to cloud solutions at KubeCon 2020 Virtual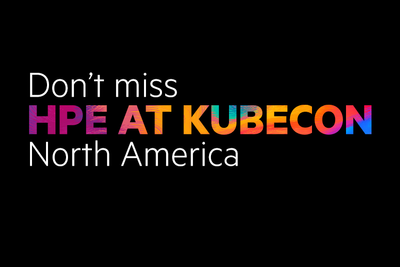 Though the year isn't over yet, 2020 has proven one thing. To survive (and perhaps, even thrive) in the new normal—businesses and consumers alike must accelerate and embrace the adoption of modern digital technologies.
The right conference, at the right time!
Technology, open source, and security have never played a bigger role in helping to drive innovation and develop the critical applications that accelerate digital transformation. If you're interested in learning more about cloud native and Kubernetes—now is the perfect time!
From November 17-20, 2020, Cloud Native Computing Foundation (CNCF) will host their flagship conference, KubeCon | CloudNativeCon North America (NA) 2020 – Virtual, bringing together the world's top developers, end users, and vendors in the open-source community. REGISTER today!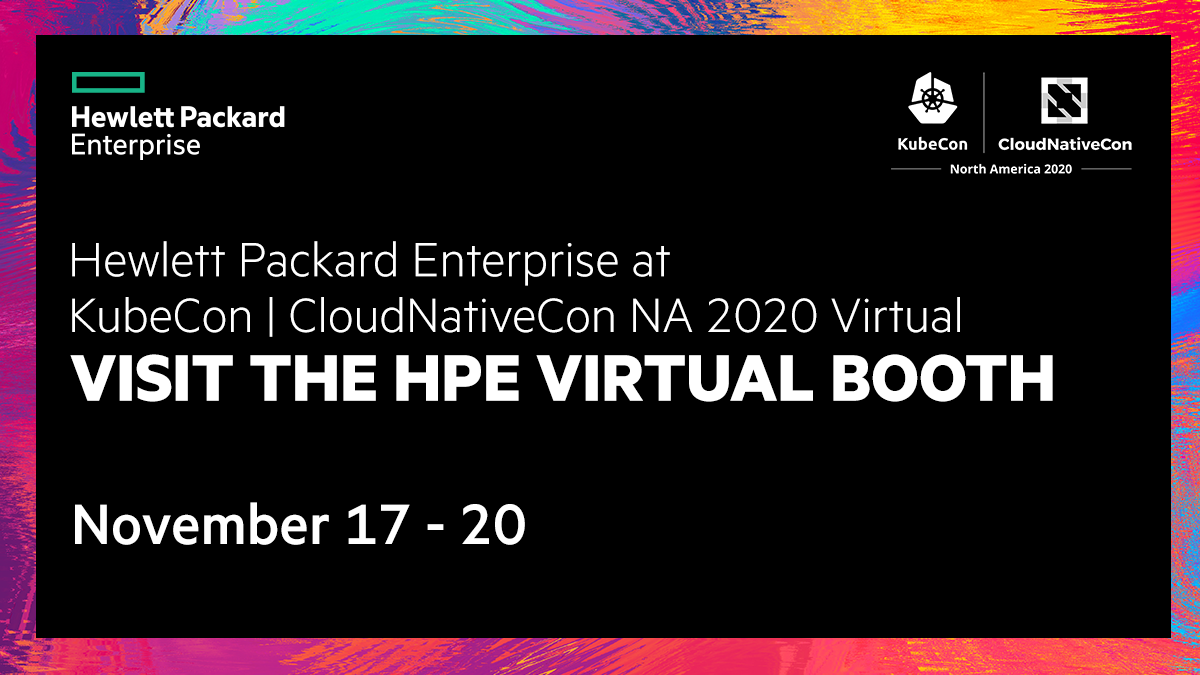 HPE's commitment to open source
As a CNCF Gold Member and active member since 2017, Hewlett Packard Enterprise (HPE) is deeply committed to open-source Kubernetes and the open-source ecosystem. Our goal is to provide easy access to the most flexible, performant, and secure leading-edge solutions for enterprises who want to modernize their applications across hybrid cloud, multi-cloud, and edge environments. To that end, HPE is a lead contributor to KubeDirector, an open-source project focused on deploying, managing, and securing non-cloud native applications on Kubernetes. HPE also supports CNCF SPIFFE and SPIRE open-source projects, which help to build a solid foundation for security for cloud-native infrastructure.
This year, as a Diamond Sponsor at KubeCon + CloudNativeCon NA 2020 Virtual, we invite you to stop by the HPE virtual booth. Enjoy the keynote sessions (especially on Thursday, with our very own, distinguished technologist, Nanda Vijaydev!), attend our sessions, lightning talks and demos. HPE also invites you to participate in fun and challenging activities in the HPE DEV Community Hack Shack – all designed to help you succeed with your cloud-native initiatives and Kubernetes deployments at scale, from edge to cloud.
Who should attend?
According to data collected from the recent KubeCon + CloudNativeCon virtual event in Europe (August 2020), the top two reasons people attend is education (63%) and networking (22%). That's why HPE's sessions, demos, and workshops are geared towards anyone looking to learn more about Kubernetes. In particular, we focus on multi-cluster management; stateful applications; storage, including the Container Storage Interface (CSI) for Kubernetes; industrializing data science with machine learning operations (MLOps) and Kubeflow; and cloud-native security and authentication. The HPE virtual booth and HPE DEV Community Hack Shack provide opportunities to network and collaborate with experts and peers.
App developers, platform engineers, data architects, cloud architects, data engineers, data scientists, ML developers and security engineers will all benefit from attending. You'll come away with fresh knowledge on best practices, hands-on experience with open-source innovations, and practical how-to guidance to help with your cloud-native journey and Kubernetes deployment.
Over the course of four days, HPE's goal is to help you:
Gain insight into exciting new open-source projects in the areas of security, machine learning, and stateful applications, such as KubeDirector, SPIFFE, and SPIRE.

Learn how to modernize your applications (including your stateful apps) by deploying, managing, and securing Kubernetes at scale.

Discover how containers and Kubernetes can accelerate your data-driven transformation.

Connect with peers at the HPE DEV Community Hack Shack.
HPE Virtual Booth – Meet the team!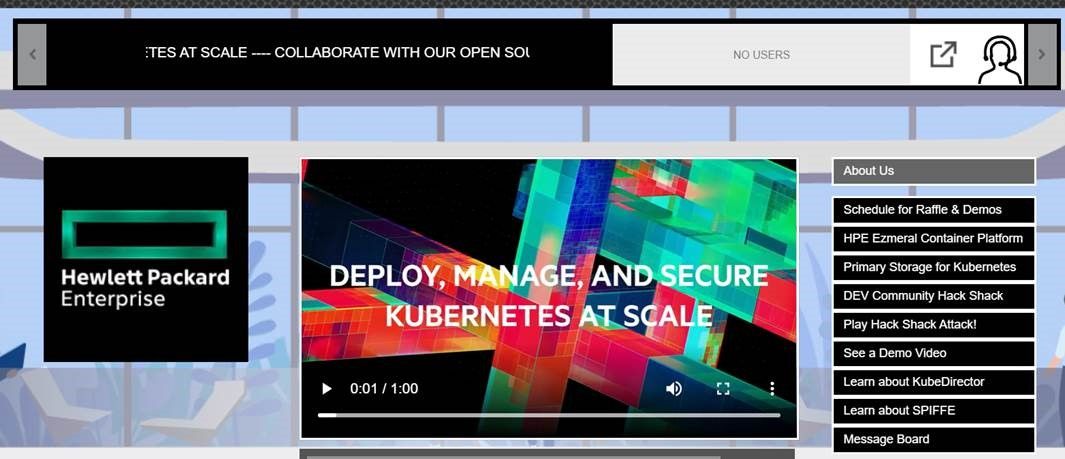 HPE developers, experts, and leaders from across our organization are ready to assist you. At the HPE virtual booth, access the following tabs to learn more.
Live Lightning Talks & Demos:
Go to Schedule for Raffle & Demos to attend live lightning talks on topics such as SPIFFE, SPIRE, and KubeDirector. Watch a demo and get a chance to win cool prizes.
Find out how you can build a foundation for zero trust using platform-agnostic, cryptographic service identity. Pre-register for the virtual event, Production Identity Day, and join us on November 17th to dive deeper into the SPIFFE + SPIRE open-source projects!
Collaborate directly with other developers, designers, and data scientists to build cutting-edge solutions. Access detailed information on software platforms, including GitHub repositories and SDKs and contribute your own expertise to the community.
Learn about the HPE Intelligent Data Platform and how to accelerate hybrid cloud Kubernetes with speed and efficiency. Learn how to leverage the HPE CSI Driver for Kubernetes to improve business outcomes with best-in-class data services.
Discover how HPE can help you successfully implement a container strategy for your data-intensive, stateful workloads. Explore multiple use cases for containerization (of both your cloud-native and distributed non-cloud-native apps) – ranging from operationalizing AI / ML to application modernization.
Now generally available (GA), the newly released HPE Ezmeral Container Platform 5.2 improves the ability to deliver a consistent cloud experience for data science – from edge to cloud. This release provides extended hybrid cloud capabilities, comprehensive Kubernetes support for full MLOps functionality and persistent data fabric storage, and advanced microservices support through the integration of Istio's service mesh. Come to our booth to find out more!
And ask us how HPE Ezmeral Data Fabric (formerly MapR and integrated into our container platform), supports data needs for both containerized applications and non-containerized applications. Now GA, HPE Ezmeral Data Fabric 6.2 includes exciting new features such as volume snapshot restore and policy-based security for your modernized deployment architecture with Kubernetes.
The HPE DEV Community Hack Shack
Not to be missed, the HPE DEV Community Hack Shack is a virtual experience designed to help developers, designers, and data scientists connect with the HPE DEV team and collaborate with them to build innovative solutions.
Within the HPE DEV Hack Shack, you can participate in a variety of fun and educational activities: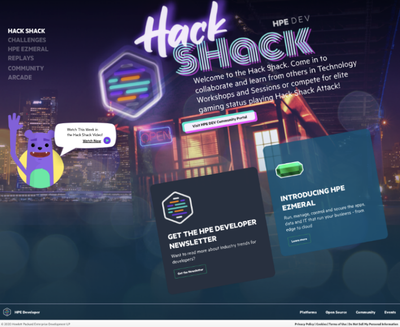 Workshops-on-Demand: Get hands-on experience with different open source and HPE technologies.
Challenges: Compete for prizes with our coding challenge.
Arcade: Play our Hack Shack Attack! retro video game and collect our stickers.
Replays: Watch some of the in-depth technical workshops we've offered in the past.
HPE Ezmeral: Get detailed information about the HPE Ezmeral software portfolio.
Community: Connect with HPE experts and participate in on-demand training. While there, sign-up for our HPE DEV newsletter to stay up to date on the newest blog posts and tutorials.
Production Identity Day – NEW this year!
November 17th is not just opening day at KubeCon. It is PRODUCTION IDENTITY DAY!

Pre-register and join the SPIFFE maintainers and community for Production Identity Day at KubeCon to share learnings around the latest developments in the space, view exhibit demonstrations, and discuss real-world use cases with others who share an interest in identity, authentication, and zero trust security. The event includes a keynote by Kelsey Hightower and talks from engineers at Doc.ai, Github, HPE, Square, TransferWise, Uber, VMWare, and more. HPE is a proud co-sponsor of the event.
Keynote & Sessions
Don't miss the illuminative keynote and breakout sessions from HPE experts: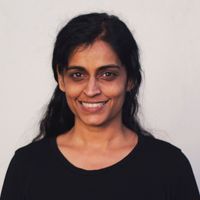 Nanda Vijaydev
KEYNOTE: Thursday, November 19, 1:18-1:23 PM (EST): Scaling Machine Learning Without Compromising Privacy. Hear how you can leverage open source projects such as SPIRE, OPA, and Envoy to provide a fine-grained policy overlay for your ML pipeline. Speaker: Nanda Vijaydev, Lead Data Scientist and Distinguished Technologist, HPE
BREAKOUT SESSION: Tuesday, November 17, 1:00-1:30 (EST): No More Moats: Protecting Your Cloud Native Infrastructure with Zero Trust | Speaker: Daniel Feldman, Software Engineer, HPE
TUTORIAL SESSION: Friday, November 20, 5:05 (EST): Tutorial: Introduction to Using the Container Storage Interface (CSI) Primitives | Speaker: Michael Mattsson, Tech Marketing Engineer and Master Technologist, HPE
Demos
Interested in viewing a demo on KubeDirector? Visit HPE in the Sponsor Theater and watch: Building dynamic machine learning pipelines with KubeDirector, by Don Wake, Technical Marketing Engineer, HPE. We'll walk you through the development of the full ML pipeline using Kubernetes and KubeDirector. You'll learn how to train, register, and query your model for answers.
Want to see the HPE Ezmeral Container Platform in action? Go to HPE Ezmeral Container Platform on-demand Guided Demos and Interactive Demos (Bookmark this page!). Learn how to easily create a Kubernetes cluster, create and deploy a Kubernetes app, and how to build, train, and deploy a machine learning model.
Need More Information?
AT THE EVENT: If you have questions and would like to get in touch with us during the event, reach us via CNCF's Slack workspace. Sign up for free and join the HPE Slack Channel.
KubeDirector: To learn more about KubeDirector: watch this new on-demand webinar and read this recent blog post.
SPIFFE and SPIRE: For more information on SPIFFE and SPIRE open-source projects, visit the SPIFFE and SPIRE webpage and the CNCF page for SPIFFE and GitHub page for SPIRE.
HPE Ezmeral Container Platform: For more about deploying and managing Kubernetes, visit HPE Ezmeral Container Platform.
Storage for Kubernetes: For more information, visit Primary Storage for Kubernetes.
HPE Developer Community: For more developer information, visit the HPE DEV Community Portal.
Education and training: Participate in learn on-demand training courses on HPE Ezmeral, with topics ranging from AI & Machine Learning to Data Fabric.
Best practices: Struggling with Kubernetes? Get insights in this blog post on K8sOps. More blogs can be found on HPE Ezmeral: Uncut.
Lola Tam
Follow us on social:
HPE Ezmeral on LinkedIn | @HPE_Ezmeral on Twitter
@HPE_DevCom on Twitter | @HPE_Storage on Twitter
We look forward to seeing you at KubeCon + CloudNativeCon NA 2020 Virtual!

About the Author
LolaTam
Lola Tam is a senior product marketing manager, focused on content creation to support go-to-market efforts for the HPE Enterprise Software Business Unit. Areas of interest include application modernization, AI / ML, and data science, and the benefits these solutions bring to customers.

Find out about the latest live broadcasts and on-demand webinars
Read more

Visit this forum and get the schedules for online Expert Days where you can talk to HPE product experts, R&D and support team members and get answers...
Read more
View all
© Copyright 2022 Hewlett Packard Enterprise Development LP