>

>

>

Today's News: HPE Container Platform Validated on ...
Forums

Blogs

Information

English

Today's News: HPE Container Platform Validated on 3 All-HPE Platforms
--Availability of validated platforms demonstrates HPE's commitment to container technology and helping enterprise customers quickly and easily containerize applications for a broad range of workloads--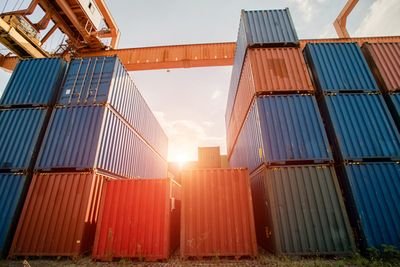 Just as virtual machines (VMs) revolutionized how enterprises ran applications 20 years ago, containers are changing the norms today – allowing businesses to develop applications faster with the agility to deploy anywhere, thereby accelerating innovation. Because Hewlett Packard Enterprise (HPE) understands the huge impact containers can have on innovation in the enterprise, the company announced today the availability of three HPE Container Platform Reference Configurations (RCs). These new reference configurations allow businesses to optimize the HPE Container Platform software running on HPE infrastructure, including HPE Apollo (HPE Apollo 2000 and 6500 for Compute and HPE Apollo 4200 for Data Store), HPE Synergy, and HPE Edgeline servers.
Although the HPE Container Platform is hardware agnostic and can run in the public clouds, these new reference configurations provide a blueprint for customers to optimize a broad swath of workloads. Paired with the wide range of HPE infrastructure, organizations can quickly and easily spin up and deploy the right application, on the right infrastructure, at the right time. The availability of these reference configurations demonstrates HPE's unwavering commitment to helping customers with their container strategy, which will accelerate the speed of their application development and innovation across their modern hybrid cloud deployments.
The enterprise container challenge
Containers are software designed to package an application and its dependencies (libraries, binaries, and configuration files) together so it runs efficiently and reliably when ported from one computing environment to another. They also provide smaller, more agile app deployments that enable teams to release code faster. Since most enterprises are taking steps to reduce the friction of app portability from on prem to cloud and to the edge (while also modernizing traditional and monolithic apps), containers are the next natural step in an enterprise transformation strategy that delivers a unified cloud experience.
Yet, the transition to containers can be complex. The vast majority of enterprises have a wide variety of monolithic applications that are not cloud-native plus other data-centric apps where the data gravity and latency dictate where the app can be deployed. Re-architecting or refactoring monolithic, non-cloud-native applications is time-consuming and expensive. As organizations extend the use of containers beyond current development and testing to production environments, they need to address issues such as single support and security models plus data continuity across environments.
HPE Container Platform solves these issues
The HPE Container Platform is the industry's first enterprise-grade container platform designed to deploy both cloud-native and non-cloud-native applications using 100% open-source Kubernetes. The HPE Container Platform can be used for a wide range of use cases from machine learning and edge analytics to application modernization. The solution also builds on the existing services expertise and technology provided by HPE to help customers with their container strategies across unified hybrid cloud deployments.
Now HPE offers the software and services to help enterprises modernize more of their enterprise applications – with containerized application deployments spanning on-premises infrastructure, multi-cloud, and edge computing. The HPE Container Platform can deploy application containers on bare-metal, virtual machines, or cloud instances – providing the ability to reduce complexity and costs while ensuring enterprise-grade security and bare-metal performance.
Certified and available on 3 all-HPE hardware platforms
Because HPE believes containers play a significant role in modernizing applications, HPE has dedicated substantial resources – both in dollars and manpower – to ensure the HPE Container Platform is available to enterprises across our high-value platforms to serve a variety of uses cases. From artificial intelligence (AI) and machine learning (ML) to DevOps, continuous integration/continuous deployment (CI/CD), and edge applications, HPE is providing end-to-end platform choices through validated reference configurations to meet any need.
The HPE Apollo servers are high density, purpose-built servers that are engineered for AI/ML, big data analytics, software-defined storage, backup and archive, and other data storage-intensive workloads. These servers (Apollo 2000, Apollo 6500, and Apollo 4200/4500) offer distinct building blocks designed as asymmetric compute or data store nodes, making them far more efficient and flexible for scaling out large deployments. These platforms include high performing servers with high memory, compute, optional GPU acceleration, as well as highly dense data store building blocks to meet the needs of today's modern AI/ML and data analytics applications. The HPE Container Platform on HPE Apollo RC is currently available.
HPE Synergy is a powerful software-defined solution, which enables organizations to compose fluid pools of physical and virtual compute, storage, and fabric resources into any configuration for any workload. With HPE Synergy, enterprise customers can use one infrastructure for any workload, quickly repurposing it to run multiple workloads with simplified management. HPE Synergy supports current and next-gen applications with vastly diverse infrastructure requirements. The HPE Container Platform on HPE Synergy is an ideal fit for DevOps, CI/CD applications – or those applications using a hybrid cloud environment. The HPE Container Platform on HPE Synergy RC is currently available.
The HPE Edgeline Converged Edge Systems provide organizations with enterprise-class IT in a single, ruggedized system that implements data center-level compute and management technology at the edge. The edge is anywhere the data center or cloud is not – on a factory floor, an oil rig, or an airport. The things residing at the edge – cars, drills, cameras, personal devices – are sources of rapidly growing big data. The ability to analyze this data in a rapid and efficient manner, and then take action is critical. The HPE Container Platform on HPE Edgeline Converged Edge systems allows the enterprise to use the HPE Data Fabric (innovation from the recent MapR acquisition) to provide consistent data from the edge to the core and to the cloud. The HPE Container Platform on HPE Edgeline Converged Edge systems is currently available.
It's time to invest in containers – choose a vendor that is all in!
Containers are here to stay. The only question that remains is when they will become more widely used than virtual machines. HPE understands that time is now and has been investing in, innovating, and validating the HPE Container Platform. HPE is ready to help enterprise customers move quickly as they modernize their applications to take advantage of the speed and flexibility of containers.
To learn more, read the press release announcing the HPE Container Platform availability. You can also visit the HPE Container Platform website for more detailed technical information.
About the author: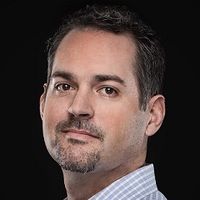 Matt Hausmann is part of marketing for HPE Container Platform at Hewlett Packard Enterprise. Matt's passion is figuring out how to leverage data, analytics, and technology to deliver transformative analytic solutions that improve business outcomes. This passion has led him on a data analytics journey to innovative start-ups and information technology giants with roles spanning business analytics consulting, product marketing, and application engineering. Over the past decades, he's had the privilege to collaborate with 100's of companies and experts on ways to constantly improve how we turn data into insights. This continues to drive him as the ever-evolving analytics landscape enables organizations to continually make smarter, faster decisions.
Hewlett Packard Enterprise
twitter.com/HPE_Ezmeral
linkedin.com/showcase/hpe-ezmeral
hpe.com/ezmeral

Find out about the latest live broadcasts and on-demand webinars
Read more

Visit this forum and get the schedules for online Expert Days where you can talk to HPE product experts, R&D and support team members and get answers...
Read more
View all
© Copyright 2021 Hewlett Packard Enterprise Development LP