>

>

>

HPE converged virtualization private cloud solutio...
Servers & Systems: The Right Compute
Forums

Blogs

Information

English

HPE converged virtualization private cloud solution for your hybrid and multiple-cloud strategy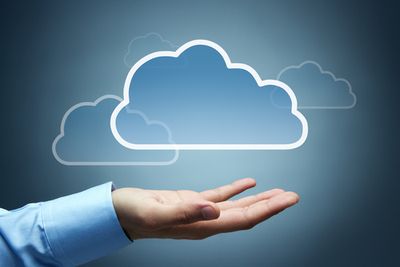 Need an engineered, validated composable infrastructure for your hybrid/multi cloud strategy? Learn how HPE Converged Solution 750 converged virtualization can help your enterprise achieve your vision.
Organizations have strategies focused on moving their applications to the public cloud. CIOs are now realizing what they really want is to run their application applications anywhere. CIOs also do not want to invest significantly in an IT staff to architect, deploy, and maintain a private/hybrid/multi-cloud infrastructure. Yet they require the same cloud-like experience whether on-prem or off-prem. This is where HPE Converged Solution CS750 comes in handy.
Why consider the HPE Converged Solution 750 for hybrid cloud providers?
Understanding the needs of CIOs and their stakeholders, HPE has developed the HPE Converged Solution 750 (CS750). As a private cloud solution, the CS750 combines more than 30 software and hardware products into a single offering. To ensure the best user experience, day-to-day operations can be accomplished from a single pane of glass via VMware vCenter (which VMware administrators know well). This is accomplished by leveraging HPE's tight integration into VMware vSphere and vRealize suites via the HPE OneView for vCenter and vRealize plug-ins.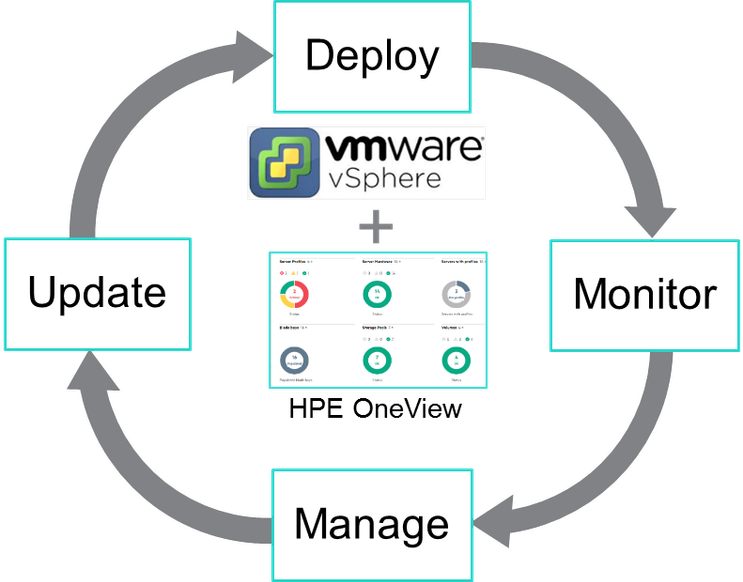 Figure 1. HPE vCenter as the single pane of glass for the lifecycle of the entire solution
With HPE OneView for vCenter, you can provision new clusters from bare metal and grow/shrink existing clusters in simple steps (by right-clicking a VMware cluster and selecting the grow/shrink cluster option). VMware host(s) are then built from bare metal to fully operational node(s) that can be used to provision new VMs immediately.
Using HPE OneView for vCenter and the HPE OneView for vRealize Operations plugins, administrators can also monitor the health and utilization of the entire HPE CS750. It helps you see real-time health and performance data from the servers and storage in the solution. Finally, by leveraging HPE OneView for vCenter, updating vSphere hosts is a breeze with orchestrated updates to hosts and clusters.
For those looking to leverage a hybrid or multi-cloud model, HPE OneSphere or VMware Cloud Foundation (VCF) can be used to deliver that experience. The HPE CS750 with HPE OneSphere, VMware Cloud Foundation or third-party hybrid cloud providers simplify management of multi-cloud environments. Through a unified view, you can compose hybrid clouds capable of supporting both traditional and cloud-native applications.
What does the HPE Converged Solution offer?
The CS750 is a turnkey, general virtualization solution built by HPE. It is delivered by HPE and/or HPE partners. Once the system is onsite, powered on, and connected to your network, the solution is ready to use. The CS750 incorporates a wide range of technologies and products into a portfolio of scalable, composable, and supportable solutions, including:
HPE Synergy Composable Compute, Storage, and Fabrics (with the option for HPE Synergy Image Streamer)
Choice of HPE Storage (HPE 3PAR, HPE Nimble, and/or HPE Synergy D3940 with VMware vSAN)
Choice of Ethernet Networking (Arista, HPE or Cisco)
Storage networking (HPE B-Series)
Rack and PDU options (HPE and third-party)
VMware vSphere and vRealize Operations Manager
This diagram illustrates high-level CS750 components.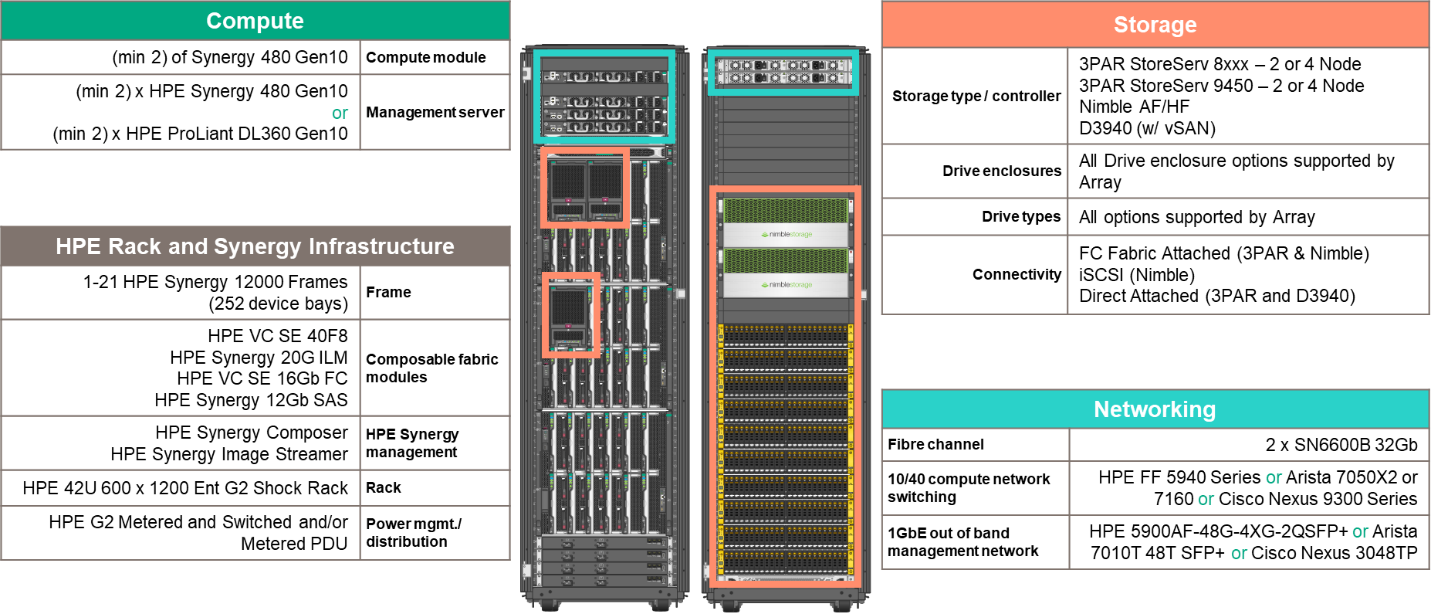 Figure 2. High-level depiction of the components (in any quantity) that can comprise an HPE Converged Solution 750
How CS750 can be used in conjunction with 3 key offerings
1. HPE OneSphere
HPE OneSphere brings Software-as‑a‑Service (SaaS)-based hybrid cloud management to a HPE CS750. Once operational, it only takes minutes to connect to HPE OneSphere to create a hybrid-ready cloud platform. HPE OneSphere integrates with the virtualization layer of the HPE CS750 and presents it as a private cloud resource within HPE OneSphere.
In HPE OneSphere, you use cloud providers (AWS and Azure, for example) to connect to your private and public cloud. A cloud provider makes cloud services available for deploying virtual machines.
With HPE OneSphere Connect, HPE OneSphere can automate deployment and integration of required components for connecting your on-premises CS750 with the HPE OneSphere cloud-based management service. Based on user inputs about your CS750, HPE OneSphere Connect downloads and deploys the on-premises appliance OVA file or script required to connect with the HPE OneSphere management service. Connecting or adding a provider allows you to:
Collect usage and cost data for display in HPE OneSphere
Create, view, update, and delete infrastructure such as virtual machines, storage, and networking
Import VMware templates, OpenStack images, or AWS private images to the HPE OneSphere Catalog automatically
Using the HPE OneSphere Catalogs, end users can easily consume part of the HPE CS750 infrastructure that is allocated to the projects they belong to by deploying VMs, Kubernetes clusters, and applications. Templated approaches to cloud provisioning provide IT Ops teams with the visibility and consistency across dev/test and production environments. With the ability to create a container cluster from the ground up in real time through the HPE OneSphere catalog, developers can rapidly iterate through provisioning resulting in a faster and efficient development cycle. This includes the container cluster creation, container app deployment and management.
As a SaaS-based cloud management platform, HPE OneSphere helps ensure focus on consuming cloud resources rather than maintaining them. HPE OneSphere plus the HPE CS750 solution has built-in robust cost-reporting functionality that provides IT operations and line-of-business managers the much needed insight into the costs incurred for active projects.
2. VMware Cloud Foundation
VMware Cloud Foundation (VCF) provides integrated cloud infrastructure (compute, storage, networking, and security) and cloud management services to run enterprise applications in both private and public environments. VCF is an integrated hybrid cloud platform, VCF provides consistent software-defined infrastructure and cloud management capabilities for self-service automation and operations:
Deploy a complete, enterprise-ready private cloud, with the VMware Software Defined Data Center (SDDC) software stack on HPE CS750
Deploy a platform that enables ESPs to deliver the services customers need to accelerate their move to the SDDC and Hybrid IT
With VCF and HPE CS750, you can expand and contract both physical and virtual infrastructure to meet your changing business needs.
HPE CS750 offers a unique design for running VMware private clouds, providing the right Hybrid IT platform that matches VCF characteristics—automated, software-driven, and flexible. HPE CS750 is the modular infrastructure to run VCF deployments, and it provides a foundation for supporting hybrid configurations. HPE OneView provisions and manages the physical fluid resources for SDDC deployments. VMware SDDC Manager manages the virtual infrastructure.
3. Third-party hybrid and multi-cloud providers
For those looking to integrate the HPE CS750 with other third-party hybrid/multi cloud solutions, all hardware and software components in the CS750 include extensible unified APIs and software defined processes. This allows for the automaton of operational and monitoring tasks customized to the needs of your solution.
Other benefits of using HPE Converged Solution 750 as underlying infrastructure
Whether using a CS750 in a private or hybrid/multi cloud model, HPE has dedicated Lifecycle Engineering Resources (LCE) ensuring the end customer does not have to worry about testing and the interoperability of new updates to the components in the CS750 architecture. HPE LCE team monitors for published new vulnerabilities and customer advisories that affect the components in the CS750 and evaluates the impact on the solution. If applicable, procedures are developed in conjunction with the component owners to mitigate or resolve, allowing you, your partner, or HPE Pointnext to remedy. HPE also delivers two major releases per year to ensure that you can update to the latest software and hardware features as needed.
Finally, with HPE Greenlake Flex Capacity services, you can bring out a true public cloud-like experience in a private cloud deployment. This is accomplished by scaling up and down the compute and/or storage capacity based on your workload demand, just as you would in the public cloud. Not only can you have HPE update the underlying infrastructure when needed, you can also only be billed for the equipment resources you use, creating a true consumption-based model.
A closing word on when to keep CS750 in mind
CS750 is a good option whether you are considering private cloud, public cloud, or hybrid cloud deployments.
In case you are interested in learning more, please reach out to your HPE Representative for further details.
---
Meet our Infrastructure Experts bloggers:
David Fogaren, Master Integrated Infrastructure Architect, Enterprise So

lutions and Converged Systems, is a lead architect for the HPE Converged System and Architecture 700/750 product lines. His primary responsibility is looking across the HPE portfolio and strategic HPE partnerships to create value based HPE converged infrastructure offerings. These offerings allow HPE and HPE system integrators and value added resellers to sell and deploy an HPE-based converged virtualization solution for their customers with faster deployment, simplified IT operations, and a single point for support from HPE.

Baskaran Ambikapathy (Baski) has a wide spectrum of experience designing and developing device driver stack for storage protocols on host-side operating systems and the HPE storage array controller. Currently, Baski is working as the lead engineer for HPE ConvergedSystem 700/750 product lines and is primarily responsible for providing Life Cycle Engineering support (LCE) for HPE ConvergedSystem 700/750 product lines. Baski has also been working with HPE Alliances partners and HPE System Integrators to integrate HPE ConvergedSystem product lines in their data center cloud solution offerings.
Infrastructure Insights
Hewlett Packard Enterprise

@HPE_Servers


linkedin.com/company/hewlett-packard-enterprise

Find out about the latest live broadcasts and on-demand webinars
Read more

Visit this forum and get the schedules for online Expert Days where you can talk to HPE product experts, R&D and support team members and get answers...
Read more
View all
© Copyright 2021 Hewlett Packard Enterprise Development LP