>

>

>

How SAP HANA solutions can help you achieve near-z...
Servers & Systems: The Right Compute
Forums

Blogs

Information

English

How SAP HANA solutions can help you achieve near-zero downtime
The mission-critical nature of SAP HANA systems makes it imperative to avoid costly and damaging business downtime. Here's how you can automate failover to reduce RTO and RPO.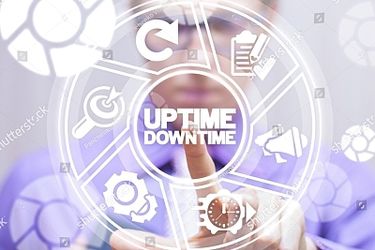 If your organization is pursuing any kind of digital transformation strategy, you're likely on a quest to find the business applications that can best deliver real-time analytics or deep customer insights. To that end, many organizations today are deploying SAP business applications on SAP HANA solutions to exploit HANA's in-memory database technology.
Simply having these solutions, however, is not enough. You also have to make sure these solutions are built on infrastructure that enables the level of high availability that a digital business needs.
Most SAP business applications, especially those related to ERP (e.g., SAP ECC or SAP S/4HANA) and the supply chain, end up becoming the backbone of the organization. As such, all system outages are unacceptable. Of course, planned outages for maintenance are occasionally unavoidable, but SAP maintenance techniques are evolving to minimize the need for them. It's the unplanned outages that can really wreak havoc on a business.
Reduce downtime with redundancy
Unplanned outages usually signal an unexpected failure of a component of the IT infrastructure, the power supply, or the data center, causing detrimental downtime. Along with the costs of lost sales and stalled productivity, the reputation damage caused by the inability to meet customers' needs can be massive. That's why, when designing a new SAP HANA implementation, it's important to include a highly reliable infrastructure.
But how do you measure reliability? There are two key parameters to keep in mind:
Recovery Point Objective (RPO): the allowable level of data loss, as determined by the least acceptable amount of time between a production-class backup and an incident
Recovery Time Objective (RTO): the greatest amount of time allowable between when an incident occurs and when all systems are back to normal
The goal, of course, is to have infrastructure that helps you lower both your RPO and RTO. RPO and RTO can be reduced by building more redundancy into your infrastructure at the design stage of any new project. That means eliminating any single points of failure in your infrastructure by having standby servers and data centers that can quickly take over live operation after a failure incident.
Fortunately, Hewlett Packard Enterprise can provide the infrastructure needed to achieve "near-zero" levels of downtime in your SAP HANA deployment.
The only way is up (time)
HPE is among the most experienced SAP technology partners out there; it knows how to keep an SAP deployment up and running. For SAP HANA systems, HPE offers Intel in-memory servers featuring extreme RAS (reliability, availability, and serviceability) technology, advanced memory resiliency, automatic self-healing, and firmware-level error containment. Additionally, HPE offers persistent storage technology with six-nines availability, featuring all-flash performance and application-consistent snapshots.
These features certainly reduce downtime, but even more is needed to reach near-zero downtime. To minimize RPO and RTO windows, you also need software and operations processes that fully automate recovery after a failure.
Replicating the database alone isn't enough
The SAP HANA in-memory database comes with its own replication feature, called SAP HANA System Replication. This useful tool allows HANA to replicate itself from one server to a standby server in a cluster, either synchronously or asynchronously. Both Red Hat and SUSE Linux distributions include some basic operating system–level recovery features as well.
However, it's not enough just to replicate the SAP HANA database in the case of downtime. Your entire stack, including your SAP software, operating system, storage, and server components, needs to behave as a single entity. It must all automatically replicate onto a standby server at the same time, as quickly and reliably as possible.
In the last five years, businesses have focused more on automating SAP systems. This has generally been done to increase responsiveness at the business process level, but it has also been occurring at the operations level to manage complexity and boost service reliability. This operational automation has facilitated novel approaches to increasing availability in SAP HANA deployments.
Protect your SAP HANA applications with automation
HPE provides such automation with its field-proven Serviceguard for Linux (SGLX), the latest iteration of a product that was first introduced almost three decades ago. SGLX continuously monitors the health of all infrastructure during normal operations. It also monitors data integrity during SAP HANA data replication to avoid costly mistakes.
If any layer of the stack should fail, SGLX automatically moves the SAP application and all its associated resources to a standby server in a cluster. Its automated capabilities eliminate potential human errors during the complex SAP failover process while minimizing the likelihood that end users will experience downtime.
SGLX Enterprise Edition includes a disaster recovery capability, which helps protect SAP applications against any form of site outage. It also provides bi-directional failover and failback across two data centers up to several hundred miles apart by using asynchronous data replication over a low-latency network link.
Support your implementation with services
To complete this popular HA/DR solution for SAP HANA, HPE offers design, build, and commissioning technical services from its HPE Pointnext Services portfolio, which has been developed and refined based on over 77,000 SAP installations in more than 50 countries. These services can address all scalability, performance, security, backup, and recovery requirements during your move to SAP HANA.
Highly experienced technical consultants can help you define the exact levels of RPO and RTO that your business needs. From this fundamental starting point, they can then help you design and implement the most suitable HA/DR solution for your SAP HANA projects. You no longer have to manage all infrastructure complexity in-house; instead, proven expertise helps you get the most from your SAP HANA implementation.
HPE Pointnext Services also allow you to flexibly deploy your SAP HANA HA/DR solution rather than rely on a fixed infrastructure design. The HPE GreenLake Flex Capacity service adopts a true Hybrid IT approach, enabling you to combine on-premises infrastructure with public cloud offerings. In this way, you only pay for resources that you actually use—in terms of servers, storage, networking, and software support—so your spending aligns with your actual business usage.
Finally, HPE Pointnext Services provides a range of proactive services specifically designed to prevent downtime from affecting your SAP HANA solutions. These include periodic update recommendations for all infrastructure components to both prevent problems and optimize performance. In short, a services partner like HPE can extend the benefits of your SAP HANA infrastructure, helping to ensure optimal RPO and RTO.
Moving toward zero
While SAP does provide protection against failure with SAP HANA System Replication, achieving near-zero RPO and RTO requires additional operational automation. HPE's leading server and storage technology, plus HPE Serviceguard for Linux, offer you a complete solution for SAP HANA availability, especially when combined with experienced SAP technical consultants from HPE Pointnext who can help you design and test this vital part of your SAP infrastructure.
The end result is a mission-critical, always-on set of SAP HANA solutions that your organization can run its business on 24/7. If your business is becoming more data-driven and more real-time, as many modern businesses are, getting RPO and RTO close to zero with such solutions is imperative.
Most of the largest SAP systems run on HPE infrastructure today, as does HPE's own highly sophisticated supply chain processes. When dealing with such mission-critical applications, it always pays to go with the most experienced vendor.
---

Meet Infrastructure Insights blogger Dr. Derek Prior, independent SAP analyst. For nearly 19 years, Derek Prior, PhD, was a Research Director within the ERP team at the leading analyst firms Gartner and AMR Research. The core of his broad SAP research included technical architecture, Basis operations, support, and business value challenges faced by end users throughout the lifecycle of SAP ERP business applications. Over that time he advised thousands of organizations that were Gartner clients all around the world and spoke at many Gartner and SAP conferences. The big issues he focused on were SAP HANA migration, S/4HANA, managed SAP cloud IaaS services, Basis, SAP Centres Of Excellence (COE), and the SAP Solution Manager.

Insights Experts
Hewlett Packard Enterprise

Find out about the latest live broadcasts and on-demand webinars
Read more

Visit this forum and get the schedules for online Expert Days where you can talk to HPE product experts, R&D and support team members and get answers...
Read more
View all
© Copyright 2022 Hewlett Packard Enterprise Development LP