>

>

>

5 trends for communications service providers to e...
Forums

Blogs

Information

English

5 trends for communications service providers to embrace in 2018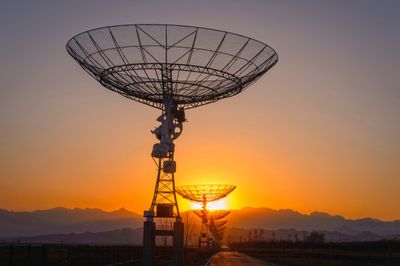 2018 may be the year that digital transformation takes hold in all manner of companies. For communications service providers, in particular, the five trends below will be impossible to ignore this year. Here's everything you need to know now to position your organization for success down the line.
1. 5G
The next generation of mobile networks for voice and data, 5G promises more of what you want and less of what you don't: higher bandwidth, lower latency, more agile networks, and better handling of data—especially around the last mile of connectivity.
The first spectrum auction in the United States for 5G service will occur on November 14, according to BGR. 5G will satisfy the telecom industry's growing need to get massive amounts of data from the network and move all of it around in real time. This wireless technology essentially represents the first generation of mobility that understands everything will be connected.
5G will benefit mobile phones by making connections faster and clearer. More importantly, it will allow devices—like glasses, connected sensors, and AR and VR equipment—to leverage better HD mobile video support, creating the possibility for more immersive experiences.
In order to benefit most from 5G, you'll need to increment your support for this mobile network as standardization continues. You can realize revenue opportunities more quickly through investing in last-mile, fixed wireless opportunities and moving to a recurring consumption and use-based model, instead of one-time sales.
2. SD-WAN
In an increasingly cloud-centric world, software-defined, wide-area networks, or SD-WAN, make sense as a way to create a reliable connection from a customer to a cloud-hosted application, according to Network World. SD-WAN aggregates multiple network connections into a single integrated network path defined entirely in software. This allows an intelligent network controller to make individual decisions about the best network path to each discrete cloud-hosted application.
The controller can make these decisions in real time, automatically moving traffic from paths deteriorating in quality onto alternate connections. Communications service providers can partner with various SD-WAN solution providers to achieve tremendous performance and rock-solid reliability for their customers' cloud applications.
Most importantly for CSPs, SD-WAN can lower the effective cost for delivering services by allowing you to aggregate multiple, less-expensive links, as opposed to one costly, dedicated last-mile link. There are also variations of SD-WAN controllers coming to market, including both hardware- and virtualization-based solutions, that could be appropriate for a variety of edge scenarios.
3. Data analytics
The big data phenomenon is spreading like wildfire across many verticals, and telecom is no exception. For a telco or communications service provider, proper deployment of a data platform and its attendant analytics capabilities will provide you with the capabilities to:
See a holistic view of your customers
Achieve success with hyper-targeted marketing initiatives
Reduce the overall churn of customers in your portfolio
Provide new customer-centric experiences that simply were not possible a few years ago
This boom in data, and in particular, unstructured data, means you need to adopt new technologies; the relational databases of the past can't handle this explosion. These new data analytics technologies are crucial to help you and other CSPs identify market opportunities and also partnership opportunities.
CSPs can help enable a key application of data analytics—real-time notifications—which are crucial to staying engaged with customers. You must drive analytics for your customers and your organization closer to the data source and make decisions closer to the edge, which is where this real-time engagement happens. Back in the data center, your data platform should take a holistic view of customer data to build models and actionable insights based on historical data.
4. Network functions virtualization
In 2018, the network is more critical than ever, and that network must be agile and able to reflect continuing changes in demand. Software-defined networks and network functions virtualization are a key part of the nature of the network this coming year and are crucial to letting you deploy services wherever and whenever they're needed.
For instance, if you're a CSP dealing in television, you may want to have networks virtualized at the content edge to help bring content to customers faster, allowing you to better service their growing desire for video on demand. Indeed, as linear TV programming becomes more important, fully virtualizing the head-end infrastructure becomes paramount—and the technology is there today, as Hewlett Packard Enterprise (HPE) and Swisscom host more than 100 television channels fully internally, virtualized on top of OpenStack.
Having networks that are subscriber- and customer-centric is the heart of network functions virtualization. Network virtualization is a key way for you to run value-added services on a wholesale network, and for telecom providers to allow third parties to run services on their networks, further monetizing network investment.
5. Cloud native
The cloud as a computing concept is here to stay, and in this time of large amounts of data moving to and from huge data centers, using software built to be cloud native will make for a better, more agile, and cost-effective way to build out core networks.
This is distinct from software that started out as an on-premises product—software that might not use the architectural patterns and processes that make for good cloud usage. Cloud-native technologies allow you to use microservices and highly portable containers, each of which has specific, small, and well-defined functions, to quickly orchestrate new solutions. This enables you to take advantage of the elastic resources and burstable capacity of the cloud while abstracting away a lot of the infrastructure needs of yesterday. Indeed, the microservice approach enables organizations to be agile and innovate far more quickly than before, because the cloud is a completely different model from a monolithic platform.
Cloud-native software is far easier to deploy and is more resilient in the face of various kinds of failures. If the software is designed right and distributed across the requisite number of places, no single failure will bring down your application. It also eliminates the "legacy baggage" from older solutions.
Check out how HPE's portfolio of solutions and services can help you become a 5G-ready digital service provider.

Author: Jonathan Hassell, Owner, Salt Rose Marketing LLC
Jonathan Hassell runs Salt Rose Marketing, a technical writing and consulting firm based in Charlotte, N.C. He's also an editor for O'Reilly Media, specializing in content within the data space.

Find out about the latest live broadcasts and on-demand webinars
Read more

Visit this forum and get the schedules for online Expert Days where you can talk to HPE product experts, R&D and support team members and get answers...
Read more
View all
© Copyright 2021 Hewlett Packard Enterprise Development LP