>

>

>

5G makes networks exponentially more complex. Is y...
Forums

Blogs

Information

English

5G makes networks exponentially more complex. Is your ops team ready?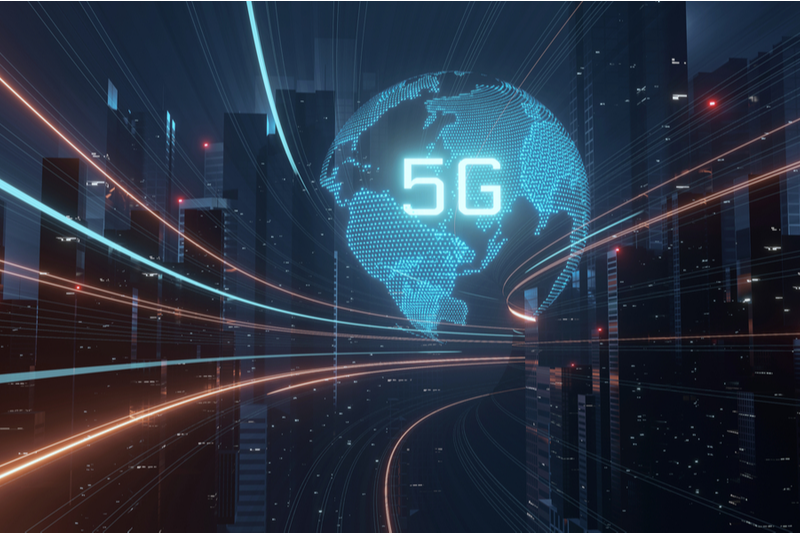 If you wanted to boil down the biggest technology challenges of the last few decades into one question, how about: "Can it scale?" Scalability remains one of the toughest ongoing engineering problems. Countless high-tech horror stories stem from companies failing to recognize that, just because something worked well in a smaller deployment, that doesn't mean it will translate at scale.
With emerging 5G networks, we need to frame the question in a new way. Now, it's not just about how you handle huge increases in devices, density, and bandwidth requirements (although those are all coming too). The more pressing question is, how do your operations scale with exponentially increasing complexity?
Cloud-native 5G systems can deliver a broad mix of services and slices, each tailored to distinct applications, each with distinct performance guarantees. But along with those new capabilities comes exponential growth in the number of distinct entities interacting in your environment. To deliver great customer experiences, you need to understand what's happening under the hood in every part of your network and services—what network architects call observability. But suddenly, you're not just observing a few hundred or even a few thousand components; you're contending with millions.
Why does 5G make observability so much harder than in previous-generation networks? And how can you make sure you have it? The third and final installment of our Demystifying Cloud-Native 5G Core webinar series explores these questions.
Complexity at Scale
According to IDG, "Observability encompasses the areas of IT monitoring, auditing, management, and systems administration, but it also goes beyond those core pillars. This is an area of deeper software log aggregation and analytics to enable us to really know how systems are working 'in flight' as they run in live operations."
Put even more simply, operations teams need to be able to track the health of systems and services, receive alerts when there's a problem, and be able to diagnose that problem's cause. These are baseline requirements for any network. The problems come when we shift to more distributed, cloud-based 5G systems, where the network generates far more data that needs to be understood and acted upon. We can break the problem down into three parts:
In the old days of monolithic telecom network elements, you might need to monitor 20 servers running dedicated network function (NF) software. In recent years, as operators have virtualized network elements, the number of entities to monitor grew to hundreds of virtual machines (VMs). Now, as 5G networks go cloud-native, with software decomposed into microservices, you need to track the health and performance of thousands of containers.
Those containerized microservices are not isolated entities. As the number of components in your environment grows, so does the number of interconnections—and the data produced by those communication events. The result is an exponential increase in the number of interactions you need to track to make sense of what's happening in your environment.
Finally, as you take advantage of new 5G capabilities, it's not just about monitoring all microservices and the pods where they run. To monitor the health of actual services, you also need visibility at the level of slices—end-to-end chains of microservices and NFs. And these resources are deployed not just in a single machine or even a single data center, but in different locations and tiers across your footprint. Therefore, the number of distinct points in your environment where you need to monitor also grows exponentially.
Finding a way to track and understand all these interactions isn't just about assuring service experiences. In practical terms, the complexity of distributed 5G networks means you must automate many aspects of provisioning and lifecycle management; there's simply no other choice. And automation is not possible without deep, accurate observability.
Defining an Observability Framework
Clearly, these are big challenges. Fortunately, 3GPP has provided a framework to help address them as part of the 5G standard. This framework includes new approaches, open-source tools, and new NFs to facilitate the collection and synthesis of vast amounts of monitoring and logging data that a 5G network generates. It allows you to track metrics and key performance indicators (KPIs) in a standards-based way across all layers of a 5G architecture: hosts, clusters and containers, NFs, and slices. 3GPP also defines a next-generation approach to troubleshooting and tracing in distributed mesh environments, where legacy tools built for point-to-point connections would break down.
To take on the role that legacy element management systems (EMS) have played in integrating with operational support systems (OSS) and orchestrators, 3GPP defines three new network functions:
Network Function Management Function (NFMF)

exposes and aggregates fault and performance data at the NF level to enable observability. It's NFMF that provides the bridge between cloud-native components and legacy telco operations and business systems.
Network Data Analytics Function (NWDAF)

exposes data at the slice and NF level to provide analytics for fast control-loop automation (for example, initiating a scale-out operation in response to a threshold being exceeded).
Management Data Analytics Function (MDAF)

provides additional, higher-level analytics for the management plane to enable slower control-loop automation. That could include analyzing longer-term trends to take proactive actions, such as adding capacity at a given time of year in response to recurring traffic patterns.
By bringing all this together in your environment, you not only ensure observability in your network, you also lay the foundation for extensive automation. As you layer on more fast and slow control loops, sometimes informed by machine learning and artificial intelligence, you can continually evolve towards a self-adaptive, self-healing, self-optimizing network.
Building Common Observability
This standardized 3GPP framework, along with open APIs and open-source monitoring and logging tools, can deliver the required observability in 5G environments even as overall complexity grows. But that doesn't mean that every 5G system will work the same. The fact is, even when you're using standardized frameworks and tools, vendors have wide latitude in how they implement them. Different solutions may use different tools, or even if they're using the same tools, may implement them using different data formats. This inconsistency can make it extremely difficult to correlate all the data and connect all the dots to understand how and why a problem is affecting your services.
That's why HPE believes so strongly in taking a holistic, vendor-agnostic approach to management and automation. We've defined a common monitoring and logging stack for the HPE 5G Core Stack that uses uniform tools, formats, and approaches across all layers of the 5G network. We've also implemented a common tracing capability designed specifically to troubleshoot more distributed, closely intertwined services. Together, these capabilities enable holistic, standards-based, vendor-agnostic observability—and provide the foundation for an automation-ready network.
Find Out More
Want to learn more about observability in 5G networks, and the standards-based tools and approaches you can use to ensure it? Register for the webinar now: Cloud-native 5G core practices –Operations and observability at massive scale
About the author:
Pierre Lavillat

With more than 20 years in telecommunications, Pierre is responsible for HPE's 5G Core Stack -- a complete 5G Core network that is cloud-native, agile, open, and priced by consumption. Pierre also manages HPE's 5G Global Practice team, in charge of integrating HPE's 5G solutions with partners functions.
Hewlett Packard Enterprise
twitter.com/HPE_Telco
linkedin.com/company/hewlett-packard-enterprise
hpe.com/solutions

Find out about the latest live broadcasts and on-demand webinars
Read more

Visit this forum and get the schedules for online Expert Days where you can talk to HPE product experts, R&D and support team members and get answers...
Read more
View all
© Copyright 2022 Hewlett Packard Enterprise Development LP