>

>

>

Apple's new "Family Setup" highlights the promise ...
Forums

Blogs

Information

English

Apple's new "Family Setup" highlights the promise of interconnected devices and identities
Smart watches have been around for a while now, but despite healthy market growth, they continue to occupy a space in between technology categories. They're never quite viewed as standalone products—at least, not in the way a laptop or tablet is. Rather, consumers still think of them as an add-on for smartphones.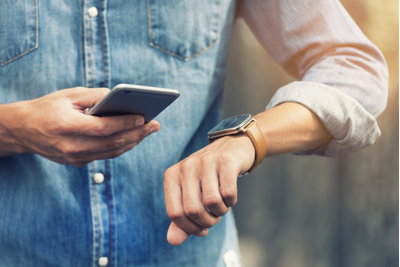 Today, the smart watch is finally growing into its own. With built-in cellular connectivity and new ways to interconnect devices and activate subscriptions, the Apple Watch in particular looks poised to launch a thriving digital ecosystem. For communications service providers (CSPs) though, as well as their customers, interconnecting multiple devices around one user identity can get complicated quickly. If you're looking to capitalize on the new subscriptions and services that will come with the booming market for connected wearables, it's time to start preparing.
Smart watches grow up
When the first Apple Watches hit the scene in early 2015, the market response was relatively tepid. "Out of the box right now, the Apple Watch is a very expensive, barebones fitness tracker," said Nilay Patel in The Verge. TechRadar called it "good, but better suited to the wrists of early adopters and boutique shop regulars."
The biggest issue was the gap between what a "smart watch" could mean – and what the first Apple Watch could actually do. The idea of wearing the Internet on your wrist was exciting—as was the notion that Apple was about to upend the marketplace as it had with the iPod, iPhone, and iPad. But, most of that potential was still far in the future. At launch, the Apple Watch was basically an add-on for your phone. As PC Magazine reviewer Alex Colon noted, "…without your iPhone nearby, there really isn't a ton the watch can do."
In the years since, the Apple Watch, along with the Samsung Galaxy Watch and other connected wearables, have evolved considerably. When models came out with built-in cellular connectivity, for example, you really could bring the Internet with you—messaging, music, podcasts, apps—even if you left your phone at home. But initially at least, activating and interconnecting cellular-enabled wearables could get quite complicated for consumers.
The rise of embedded subscriber identity module (eSIM) technology has made things much simpler. With eSIM, subscribers can activate and link new smart watches to their existing cell number from an app on the phone. At the end of the activation process, the watch is independent, and the invisible tether tying your smart watch to your phone—and the idea that it's not all that smart without it—starts to erode. Now, with new features announced in Apple watchOS 7, it may just disappear completely.
Growing the family
Much of Apple's September 2020 event focused on the new Apple Watch 6. Buried beneath the new watch faces and wristbands though, they introduced a feature that could prove groundbreaking for CSPs and, potentially, the entire smart watch category: Family Setup.
With Family Setup, subscribers can attach cellular-enabled Apple Watches with unique phone numbers to their subscriptions. In the launch video, Apple talked about parents using it for their school-aged children or older family members who don't have a smartphone. In both cases, the primary account owner handles the activation and settings for the family member's device, so the watch-users themselves don't have to worry about it.
On the surface, Family Setup is about bringing a limited set of smartphone capabilities to family members who wouldn't otherwise have them. You don't have to dig deep though to see something much bigger: the potential to bring digital connectivity to millions of people who've never had it before. With simpler, more flexible device activation and interconnectivity, smart watches become an exciting option for users like:
Young children: Parents are understandably hesitant to expose their kids to all the negative things that come with Internet access. With capabilities like Family Setup, they can give their kids a way to share their location with mom, exchange messages with grandma and other approved contacts, track fitness activities and more—in a safer, tightly controlled way.
Older people who don't typically use digital technology: Families can use smart watches for older family members in ways that just aren't possible for devices that have to be tied to a phone. Here, they can provide things like fall detection, vital sign monitoring, emergency alerts, and more, for people who would otherwise struggle to set up and use a modern smartphone.
Enterprise employees: Thousands of people use a smartphone provided by their employer—making it difficult or impossible for them to add a cellular-enabled smart watch, even if they want to. With technologies like Family Setup, these users could activate new smart watches and other connected wearable subscriptions, while continuing to rely on their employer for their smartphone account.
These are just some of the possibilities, but the future of smart watches looks bright. With the flexibility of models like Family Setup, you can envision millions of first-time connected device users—people who've never used or wanted a smartphone—suddenly needing cellular subscriptions.
Are you ready to meet that demand?
Let HPE help you prepare
Perhaps the biggest takeaway CSPs should draw from Apple's Family Setup announcement is just how important multi-device interconnectivity will be in the future. We should expect many more connected wearables to hit the market in the coming years, and many different kinds of consumers looking to use them. To meet this demand—especially for users who may not be as tech-savvy—it's critical that users can activate these devices easily, and that CSPs can quickly pair them with the user's identity.
It's that flexibility, and the ability to activate new smart watches right from the device, that will lower the barriers to many more people using them, in many new ways. While these capabilities can make things much simpler for subscribers though, behind the scenes, they can be incredibly complicated for CSPs to enable. That's where HPE comes in.
As the leader in device entitlement and onboarding, HPE has a mature framework for enabling eSIM wearables: the HPE Device Entitlement Gateway (DEG). Around the world, leading CSPs are already using DEG to enable sophisticated eSIM interconnectivity and on-device service activation (ODSA), including self-service wearables activation right from the device.
Want to take advantage of Apple Family Setup—and prepare for the wave of new cellular device activations you can expect as a result? To learn more, please visit our Digital Telecom Service Platforms page.
---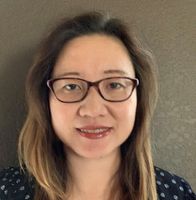 Sharon LimMeet HPE Telco Blogger Sharon Lim.
Sharon is the Digital Identity Business Leader in the HPE CMS organization. She is responsible for the entitlement, authentication, and e/SIM management products that ensure a seamless user experience for those with multiple interconnected devices in LTE and 5G networks. She is currently working on expanding her portfolio to address additional devices (BYOD and industry specific devices) in the enterprise and 5G market.
Telco Industry Marketing
Hewlett Packard Enterprise
twitter.com/HPE_Telco
linkedin.com/company/hewlett-packard-enterprise
hpe.com/solutions

Find out about the latest live broadcasts and on-demand webinars
Read more

Visit this forum and get the schedules for online Expert Days where you can talk to HPE product experts, R&D and support team members and get answers...
Read more
View all
© Copyright 2022 Hewlett Packard Enterprise Development LP