>

>

>

Are you ready for real-time fraud management at ma...
Forums

Blogs

Information

English

Are you ready for real-time fraud management at massive scale for financial applications?
Learn how HPE and Aerospike are delivering a smart choice for real-time fraud prevention—with high performance against large transaction volumes, industry-leading availability and uptime, and simplicity of operations. Then get more details on the upcoming Aerospike Digital Summit 2021 running May 4-6.
More informed does not equal more intelligent.
In this age of high velocity data, businesses have struggled to transform their data into intelligence. Those that have succeeded in gaining insights from their data struggle to get those insights when they matter in order to make real-time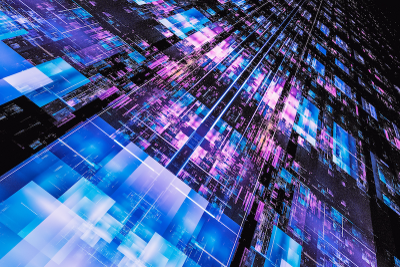 decisions they can trust.
My team—the HPE Worldwide AI Strategy and Solutions Group—has brought together all the resources and expertise within HPE to bear to help businesses close the gap between high-speed data generated at the edge and real-time intelligence to achieve insights on demand anywhere.
But we don't do this alone. Businesses need options and flexibility. The reality is, no one company can provide the breadth of applications, technology, or innovation that the global ecosystem of independent software vendors, ASICs and accelerator companies, and open source contributions can provide. This is why we partner.
What HPE and Aerospike bring to the banking and financial services industry
On May 5, we are promoting our partnership with Aerospike—a company that helps us deliver insights on demand—as part of the upcoming Aerospike Digital Summit. With its Reinvent Real-Time theme, the event's planned agenda will shed light on new ways to scale mission-critical data initiatives.
All industries are seeking measurable outcomes in this area and banking and financial services is no exception. In fact, the sector is adopting advanced analytics and AI at a faster rate than most industries to combat the increase in cyberfraud that resulted from the rapid transition to an even more digital economy during the global pandemic.
Cyberfraud and digital attacks on personal data are expected to be among the leading challenges businesses face over the next decade—costing as much as $6 trillion by 2021.1 Meanwhile, the high volume of global payments—projected to exceed $1 trillion in non-cash transactions by 20222—means fraud detection and prevention, can only be effective if it occurs in real time. One way to accomplish this is with financial fraud management applications that rely on machine learning models that can perform at sub-millisecond latency. This challenges the limits of even the most advanced compute technologies.
To address this challenge, HPE and Aerospike have worked together to develop an event-driven real-time decisioning solution for fraud. Built for unmatched speed and predictable scalability, this solution incorporates industry-leading hardware, software and services that leverage Aerospike's Hybrid Memory Architecture™ and HPE Persistent Memory based on Intel® Optane™ (speaking of great partnerships) to double or even triple the cost-performance of your fraud management application.
HPE hardware and software already underpin the IT infrastructure of much of the global financial industry. HPE solutions process $3 trillion in transactions (16 billion by volume) along with 130 of the world's largest stock and commodity exchanges.
With HPE servers touching two out of three credit card transactions globally, the partnership with Aerospike represents an opportunity to bring added value to financial services customers in this critical and rapidly evolving space. Recent benchmarks demonstrate impressive performance around HPE Persistent Memory and Aerospike's latest Persistent Memory code.
Join us at Aerospike Summit 2121 to learn more
We'll be exploring this topic further at the upcoming Aerospike Summit running May 4-6, as part of an agenda that includes more than 40 presentations, training sessions, and workshops. We're proud to say that HPE is a Gold Sponsor of this virtual event. And we're leading this don't-miss session: Future-Proofing Your Architecture: AI at Any Scale with HPE and Aerospike on Wednesday, May 5th at 2pm PT. HPE's Sorin Cheran, Vice President AI Strategy & Solutions and HPE Fellow, and Nicole Fisk, Worldwide AI Partner Solutions Lead, are the presenters.
Register for Aerospike Summit 2021 now.

Meet HPE Experts blogger Nicole Fisk, Worldwide AI Partner Solutions Lead. Nicole is in HPE's Worldwide AI Strategy and Solutions Group and is responsible for building and sponsoring industry-based AI solutions to support HPE's strategic focus areas in AI. With 10 years of business development experience working directly with customers, she helps map AI-enabled technologies to business outcomes through the creation of scalable AI Solutions.

HPE Experts
Hewlett Packard Enterprise
twitter.com/hpe
linkedin.com/company/hewlett-packard-enterprise
hpe.com
---
1 "How combating AI and humans can help to tackle cyber fraud," Information Age (Sept. 8, 2020). 2 "World Payments Report 2019," Capgemini (Sept. 17, 2019) https://www.capgemini.com/news/world-payments-report-2019/

Find out about the latest live broadcasts and on-demand webinars
Read more

Visit this forum and get the schedules for online Expert Days where you can talk to HPE product experts, R&D and support team members and get answers...
Read more
View all
© Copyright 2021 Hewlett Packard Enterprise Development LP