>

>

>

Enter the age of digital transformation with in-me...
Forums

Blogs

Information

English

Enter the age of digital transformation with in-memory computing
Digitally transforming your business requires data-driven insights—and that's where in-memory computing can help your enterprise. HPE's SAP HANA solutions are game changers for digital transformation.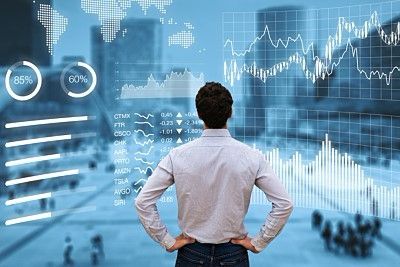 Succeeding in today's business world means meeting customers, suppliers, and employees where they live—in the digital universe. For your enterprise, this requires changing the way you communicate, operate, and innovate.
Do you want to improve customer service and quickly develop new products and services? Are you interested in creating efficiencies, fostering agility, and gathering real-time insight from data? If you want to keep your business growing, start down the path of digital transformation. The most important capability of digitally-transformed businesses is the ability to make better, faster, and more data-driven decisions—which you can achieve through in-memory computing.
Digital transformation is key to competing
In-memory computing can not only tremendously speed up analysis and reporting of routine business data, it truly enables timely extraction of value from the vast data flows confronting enterprises today. The ability to analyze and mine data for insights is imperative to improve business processes, products, and customer interactions. Research from Oxford Economics and SAP found that for 78 percent of global digital leaders, decisions are data-driven—and this fact is a key metric to their success.
Businesses that put off digital transformation play a risky game. According to Couchbase's survey of digital transformation leaders, more than half believe that organizations that don't keep pace with digital transformation will go out of business or be absorbed by a competitor within four years.
On a more positive note, the benefits of succeeding with digital transformation are endless for the modern enterprise. Gartner's 2017 CEO Survey found that more than half of global CEOs say digital improvements helped increase net profits. Your team can also enjoy improved efficiency, reach, customer satisfaction, and of course, decision making. Most importantly, digitally transformed companies can do all this faster and more accurately.
Say goodbye to latency—forever
Effective digital transformation requires executive buy-in and a strong commitment to change, but the right technology for the job is equally important. Today, we have no stronger tool than in-memory computing—a different way of processing data that removes latency and provides a tremendous performance boost that can greatly improve reporting speed. With this type of fast performance at its fingertips, a business can also choose to leverage hybrid transactional/analytical processing.
With a solution like this, you can move an entire database into RAM from storage, allowing operations to happen in-memory while the system simultaneously writes to disk. In other words, data access is sped up exponentially. However, this level of speed and smooth processing requires databases designed for in-memory computing—such as SAP HANA, which stores all data in DRAM (data is copied to disk for persistence) and incorporates a columnar database that eliminates the need for index and aggregate tables. A report that previously took an hour may only take a few seconds to run now.
Deloitte lauded this game-changing technology "the future of computing." With the ability to access, process, and analyze massive amounts of data in real time, this type of computing is a powerful tool your company can use to uncover critical insights and respond to changing business demands. SAP HANA takes things one step further by combining in-memory computing with column-based storage and massively parallel processing. This solution allows organizations like yours to perform business processing and analytics in real time, so latency worries become yesterday's problem.
Achieve speedier data analysis with in-memory computing
The power of SAP HANA—combined with HPE's in-memory computing expertise and its full range of optimized SAP HANA offerings—enables organizations to easily gain data-driven insights and move closer to full digital transformation. For instance, take Dansk Supermarked Group (DSG), a large grocery retailer serving more than 1.4 million store customers daily. DSG used HPE ConvergedSystem 500 for SAP HANA to better access and analyze fast-growing stores of data. The result was better stock visibility and an improved customer experience—not to mention newfound business agility. And Houston-based CenterPoint Energy leveraged HPE ConvergedSystem 900 for SAP HANA to analyze the Big Data collected by its 2.3 million smart meters.
The outcomes? They were able to dramatically accelerate the detection and remedy of potential outages or bad weather problems resulting in better customer service and business decision making. The combination of SAP HANA and HPE technology can help companies in other segments with digital transformation. Companies that want to survive and prosper over the next several years should prioritize digital transformation. Using a combination of cutting-edge computing technologies can help businesses achieve that goal.
See how high your enterprise can fly with HPE's SAP HANA solutions.
Featured articles:

Find out about the latest live broadcasts and on-demand webinars
Read more

Visit this forum and get the schedules for online Expert Days where you can talk to HPE product experts, R&D and support team members and get answers...
Read more
View all
© Copyright 2022 Hewlett Packard Enterprise Development LP