>

>

>

Explore HPE Innovation Multiplied by the Power of ...
Forums

Blogs

Information

English

Explore HPE Innovation Multiplied by the Power of Partnership at HPE Discover 2018
In the vast, rapidly evolving world of the Internet of Things, no one company can hope to do it all. Partnership is the name of the game, and it's a skill that's deeply embedded in Hewlett Packard Enterprise – part of our DNA, in fact since the earliest days of the company. We've worked hard to build an industry-leading partner ecosystem based on open standards addressing industries from Industrial, through Retail, Healthcare and Transportation. We invite you to join us at HPE Discover 2018 Las Vegas, June 19–21, to see how you can turn data into insight and action.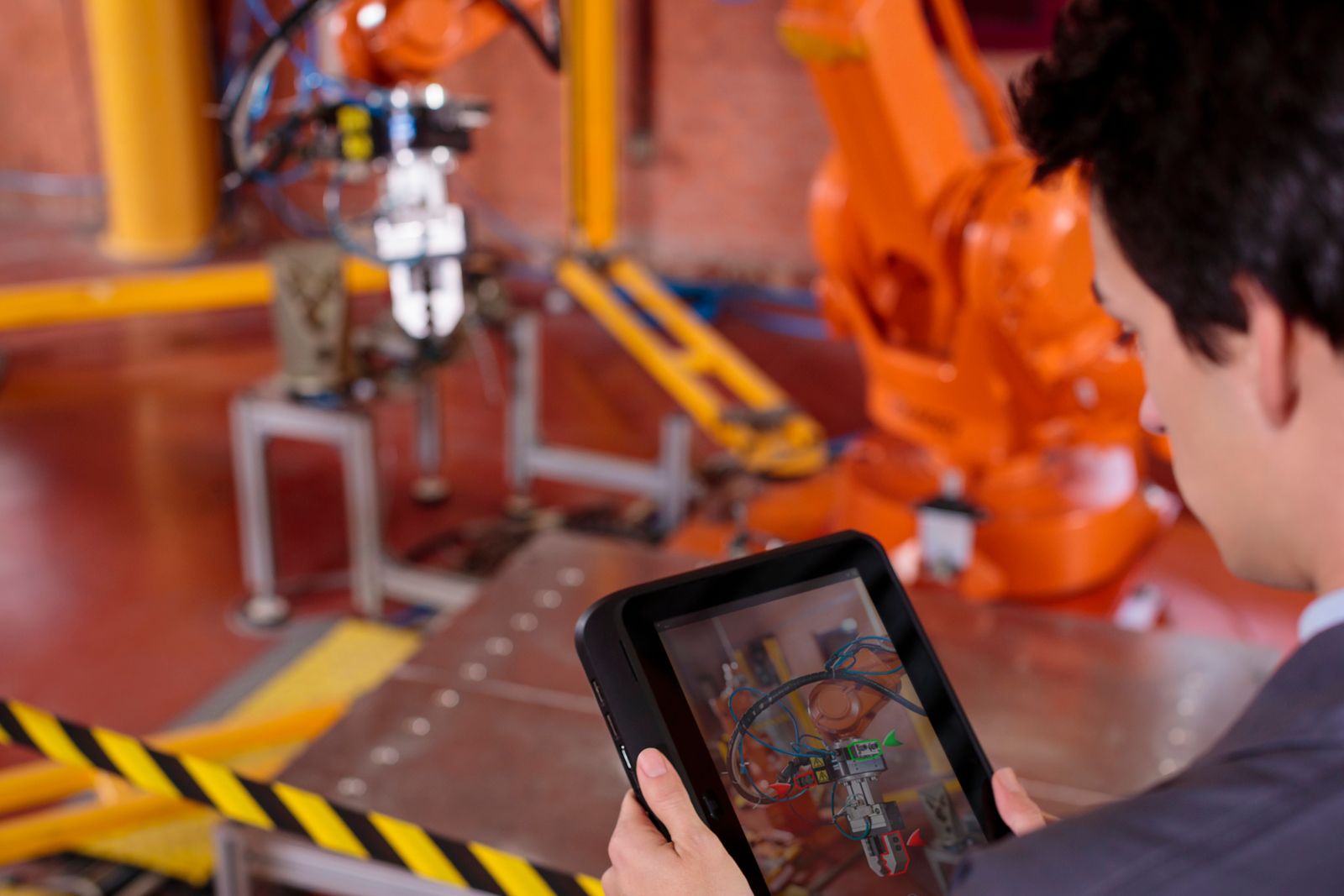 Stop by our partners' booths and don't miss these sessions that will be taking place in the IoT Industry Forum adjacent to the Intelligent Edge Zone (the complete Discover content catalog is here
ABB (Booth 168)
Focusing on the edge generates measurable value from day one (Session ID: IF5097, Wednesday, June 20, 2018, 11:00 a.m. - 11:30 a.m.). Hear how ABB's EdgeInsight on HPE Edgeline can be rapidly deployed to capture data from a variety of industrial protocols. Learn how to start small with data from complex systems and existing equipment. ABB's solutions can be deployed either on-premises or in the cloud to optimize equipment performance and reliability. Join us to discover how to take the first steps, or catch Roger's blog post previewing the topic of his talk.
ABB will also be presenting on how the ABB Ability Industrial IoT Platform enables cloud, on-premises and hybrid deployments (B5211 Tue 19th Jun 10:30), and how the Secure Edge Data Center drives Enterprise computing at the edge (B6279 Wed 20th Jun 16:30)
Deloitte
The connected consumer for retail: Location-based services delivering next generation in-store shopping experiences (IF4966, Tuesday, June 19, 2018, 09:00 a.m. - 09:30 a.m.). Retailers are increasingly looking for ways to engage and incentivize customers to make in-store purchases. Location-based services can enhance the customer experience, optimize in-store operations, analyse customer traffic, and enable retailers to collect rich, customer-360 data. Experts from our partner Deloitte will explain how you can create new opportunities to convert moments into transactions. You can also read about it in Tushar's recent blog post.
Hear about Deloitte's Turnkey IoT solution for asset monitoring and maintenance in T5231 Wed 20 Jun 15:00
Schneider Electric (Booth 122)
The agony and ecstasy of living on the IoT edge: Building SMART physical infrastructure for compute (IF4989, Wednesday, June 20, 5:00-5:30 pm). Creating new business insights challenges us to crunch data at the point of origination. With the proliferation of IoT at the edge – everywhere from the manufacturing floor to oil rigs – ensuring up-time, connectivity, scalability and reliability creates challenges. Learn how the HPE Micro Datacenter and modular datacentre portfolio from Schneider Electric simplifies edge deployments and demonstrates the value of multi-vendor system reference architectures.
Schneider electric will also be discussing how to deliver on innovation at every level, leveraging IoT into your data center architecture and on the network edge (T5167 Tue 19 Jun 10:00).
PTC (booth 218)
Accelerating innovation in the Industrial Internet of Things (IF5046, Tuesday, June 19, 2018, 04:30 p.m. - 05:00 p.m.). Hear from PTC on how their ThingWorx Industrial Innovation platform, together with HPE's Edgeline Converged Edge Systems platform, accelerates deployment of IIoT solutions for smart manufacturing, smart city, smart services, and other use cases. Learn which use cases are being adopted by various industries and how innovative technologies such as digital twins, augmented reality and machine learning are accelerating the adoption of IIoT.
Manish discusses how to gain a competitive advantage and transform your business in this post on the HPE IoT blog.
Accenture (booth 172)
Bespoke yet scalable containerized analytic solutions for the industrial edge (IF5163, Wednesday, June 20, 2018, 04:00 p.m. - 04:30 p.m.). Learn how Accenture is creating analytic solutions for clients in the industrial space, solving business issues and delivering immediate quantifiable return through an as-a-service, OPEX-based model. We will present a Video Analytics Services Platform solution that uses HPE Converged Edge Systems, NVIDIA Tesla GPUs, and Accenture Data Science container-based algorithms, delivered in conjunction with HPE GreenLake Edge Compute (Edge as a Service). Find a preview of the session in Quentin's recent blog post.
SAS
The new frontier for IoT analytics: Streaming analytics at the edge and the data center for better business outcomes with SAS (IF5202, Thursday, June 21, 2018 11:00 a.m. - 11:30 a.m.). Seize opportunities and spot red flags by analysing high-velocity streaming big data – before transport across the network. Combining the edge and data center in the same architecture enables a multi-phase analytics lifecycle with an iterative feedback loop while enabling low-latency decisions and reduced backhaul. Use cases include predictive maintenance for fleet, factory and transportation.
Hear more from Greg on why he thinks IoT wil play a bigger role than expected in your future success.
SAP (booth MR 3001B)
HPE Intelligent Edge and SAP Leonardo IoT Edge Computing transform Insight to Action (IF6335, Thursday, June 21, 2018, 12:00 p.m. - 12:30 p.m.). HPE and SAP are advancing how Insight to Action platforms can be delivered. The approach combines OT-IT convergence, complex IoT data integration, analysis, application of intelligent business workflows and automated decision-making via a pipeline of intelligent services. We'll highlight the SAP Leonardo portfolio and how it simplifies delivery of modern Insight to Action.
Microsoft (booth 120)
Delivering insights through AI using Microsoft Azure IoT with HPE from the Edge to the Cloud (IF6249, Tuesday, June 19, 2018, 11:00 a.m. - 11:30 a.m.). Microsoft and HPE are partnering to accelerate adoption of IoT and AI using Microsoft Azure IoT Edge on HPE Edgeline, as well as Aruba networking, ClearPass and IntroSpect for security. Learn how to implement typical IoT scenarios – such as video analytics (including Microsoft's Project Brainwave), smart cities, connected factories and prescriptive maintenance – from the edge to the cloud using AI, supported by HPE Pointnext services and partners.
Nokia (Booth 206)
Addressing the real-time communication needs of IoT across industries (IF6248, Wednesday, June 20, 2018, 03:00 p.m. - 03:30 p.m.). As the volume and velocity of data generated by IIoT systems continues to grow, communications infrastructures are struggling. Legacy networks were not engineered to support real-time, high-volume, latency-sensitive data with the highest QoS. Nokia will discuss the challenges that verticals such as energy, government, transportation and health are experiencing. We will also highlight how Private LTE and Multi-Access Edge Computing solutions help enterprises achieve their operations, safety and productivity goals.
GE (Booth MR 3003)
What if you could only choose 50% of your assets for a mission? (IF6292, Wednesday, June 20, 2018, 12:00 p.m. - 12:30 p.m.). Many risks start at the asset. The Predix APM (Asset Performance Management) solution enables companies to improve productivity, reduce maintenance costs and mitigate risks through continuous asset health monitoring and failure prevention. The APM solution connected with Field Service Management capabilities allows companies to strategize their field maintenance, ensuring maintenance workflow execution along with compliance and safety.
Check out these demos, too!
For another great example of the HPE – GE partnership in action, see our demo Factory Optimization with HPE Edgeline (DEMO1218). We'll show how HPE Edgeline and GE Predix integrate IT technology into manufacturing operations to reduce downtime, optimize production and improve quality.
Accelerating manufacturing with HPE Edgeline (DEMO1216) See how HPE Edgeline Converged Edge Systems, coupled with National Instruments PXI-based data acquisition modules, enable data collection in real time and control of systems on the production line. Manufacturers can now get accelerated insights through on-the-spot testing and deep analytics.
Leveraging IoT for real-time condition monitoring with HPE Edgeline (DEMO1217) IoT and edge computing can generate insights in real time, allowing proactive anomaly detection and asset failure anticipation. See a software-defined OT condition monitoring solution that combines HPE Edgeline Converged Edge Systems, National Instruments PXI real-time analog data acquisition, and an industrial data analytics platform.
For more on demos at the event, see other posts on our blog: 4 IoT and Edge Compute Demos You Won't Want to Miss at HPE Discover 2018 and From IoT Data to Business Value with Analytics: explore the HPE Discover 2018 demos.
Keep in touch with us for all the latest news on Discover!
We'll be posting more news and sneak previews at this blog in the run-up to HPE Discover 2018 Las Vegas. Find lots more info on Twitter: @HPE_IoT, @HPE_Discover, and @AndyBigData. To learn more about IoT and Edge Computing sessions, see our welcome blog for the event: IoT: What's now, what's new, what's next? Find out at HPE Discover 2018.
HPE WW Marketing for 5G / @AndyTelco
Starting June 22

THE FUTURE IS EDGE TO CLOUD Prepare for the next wave of digital transformation. Join our global virtual event. June 22 – 24
Read more

Find out about the latest live broadcasts and on-demand webinars
Read more
View all
© Copyright 2021 Hewlett Packard Enterprise Development LP