>

>

>

For Deutsche Telekom, the cloud-native future star...
Forums

Blogs

Information

English

For Deutsche Telekom, the cloud-native future starts now
HPE has been far ahead of the curve in helping CSPs build more open, virtualized networks, by providing the industry's premier service orchestration solution. So it's no surprise that Deutsche Telekom selected HPE to play a key role in orchestrating the cloud-native NIMS solution.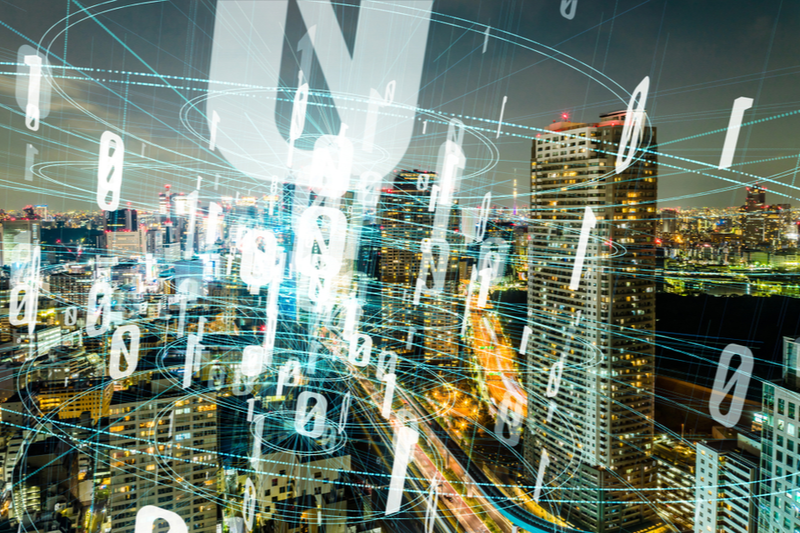 By providing the anytime/anywhere connectivity that helps modern businesses thrive, communications service providers (CSPs) act as engines of digital transformation. When it comes to running their own networks though, many CSPs still seem rooted in the analog era. Basic operations are still too slow, too manual, and too reliant on antiquated software and processes.
At least, that's how things used to be.
Now, one of the largest operators on the planet, Deutsche Telekom (DT), aims to become the world's first fully digital service provider. They've transformed their organization from top to bottom in an effort to embrace agile software development and DevOps ways of working. They've disaggregated monolithic network functions, like IP multimedia subsystem (IMS), into flexible cloud-native components. And, they're building a next-generation data center to manage tens of millions of voice calls from the cloud.
Other CSPs continue to talk about bringing IT software models and cloud-native technology to their network organizations. DT is actually doing it—and HPE is playing a key role in making it happen.
Cloudifying the network
DT has long been on the cutting-edge of the telecom industry. Today, they're taking the next big step in modernizing their network: the "cloudification" of voice telephony. DT is implementing a next-generation IMS (NIMS) platform that will virtualize the entire voice telephony network, implementing network functions (NFs) as cloud-native microservices. By doing so, they'll be able to scale network resources with demand more flexibly and automatically, and more easily update features across their whole environment.
That kind of transformation would be a big deal for any large-scale CSP. The changes DT has implemented, however, go far beyond using a new kind of IMS. To enable a modern, cloud-native technology stack, DT has reimagined its organization top to bottom. To give you a sense of the cultural change, the head of the network division, who was previously called "vice president," now holds the title "Agile Tribe Leader."
By embracing software and cloud-native models from the world of IT, DT is poised to realize:
More flexible capacity management. In traditional networks, CSPs have to plan out capacity months or years in advance. They build out the network based on their best guess of what customers will use and hope they get it right—since making changes later gets difficult and expensive. By moving to virtualized, cloud-native NFs, the network can automatically scale up voice capacity where and as it's needed and tear it down when it's not.
Improved business agility. Along the same lines, building network services like voice telephony with cloud-native components will allow DT to respond to changing customer needs and market conditions much more quickly. The network will no longer operate as a fixed entity; instead, it effectively becomes a pool of reusable resources that DT can assemble and reassemble at will. Here, HPE is providing crucial orchestration intelligence to help DT's network engineers onboard new multi-vendor NFs and assemble them into network service models.
More modern, efficient network updates. By adopting agile software models from the world of IT, DT can update the network more easily and continuously. In the past, they could only introduce new features once or twice a year in a major new release. Now, DT employs a continuous integration/continuous delivery (CI/CD) pipeline where they can receive, test, validate, and deploy new software updates from multiple NF vendors in a way that's fully integrated with their internal DevOps processes. The pipelines include the design of hybrid network service models, enabling HPE orchestration to translate software updates from different vendors into concrete network updates at runtime.
Multi-vendor flexibility. DT's embrace of cloud-native technology doesn't just make their network for flexible; it also enables a more open technology stack. Instead of having to use vertically integrated, vendor-specific silos to operate different parts of the network, DT can now mix and match standards-aligned NFs from multiple vendors. DT's NIMS solution uses technology from Juniper, Mavenir, Metaswitch, RedHat, and others, all directly integrated with their CI/CD pipeline, onboarded and orchestrated by HPE's virtual and non-virtual hybrid orchestration. DT can work with the vendors they choose to deliver the best services to their customers, without having to use different tools and processes for different parts of the network. And, they can run everything using open-source frameworks like OpenStack, running on commodity hardware.
Together, these new cloud-native capabilities and agile software processes create the foundation for much more flexible, efficient network operations—for voice telephony today, and dynamic 5G services in the future.
Orchestrating multi-vendor services
HPE has been far ahead of the curve in helping CSPs build more open, virtualized networks, by providing the industry's premier service orchestration solution. So it's no surprise that DT selected HPE to play a key role in orchestrating the cloud-native NIMS solution.
HPE Service Director, together with the ESTI MANO-compliant HPE NFV Director, will provide the intent-based orchestration intelligence at the heart of the NIMS framework and CI/CD pipeline. Service Director will receive an ongoing feed of changes for all the different NFs participating in the solution and implement them into the services. In this way, DT will be able to automate NF updates from multiple vendors across the environment and deploy them with true "zero-touch" provisioning.
The solution is already up and running for interconnect services using Metaswitch virtualized session border controllers (vSBCs), with NFV Director acting as the generic manager for virtual and cloud-native NFs. In the future, DT will be able to add any vendor's standards-aligned NFs and control everything with HPE Service Director and NFV Director.
Looking Ahead
Today, DT has successfully implemented the interconnect portion of the solution, using Service Director to orchestrate multiple third-party components. In a recent pilot, DT demonstrated that the solution can accept more than 100 million fixed-network voice calls across various network boundaries and deliver them to the right place.
When fully launched next month, the new NIMS solution will enable DT to centrally control 18 million customer connections from the company's data centers in Germany. But, that's just the beginning. By building an open, cloud-native telco network—and transforming their organization to support it—DT will be able to operate with much more flexibility, agility, and efficiency. And, with HPE orchestration at the heart of their network, they can continually bring new vendors and capabilities into their environment.
Want to know more about how HPE is helping DT prepare for a more automated, cloud-native future? Visit: https://www.telekom.com/en/media/media-information/archive/voice-telephony-from-the-cloud-607794
---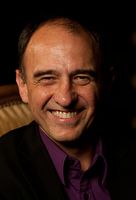 About Rolf Eberhardt
Rolf leads the orchestration solution family of Communications and Media Solutions at Hewlett Packard Enterprise. He has over 25 years of industrial experience in the telecommmunciation and computing industry, beginning with Swisscom in R&D, followed by 21 years at HP/HPE. Rolf holds an MBA from University of St. Gallen, and a Masters in Informatics from ETH Zurich.
Telco Industry Marketing
Hewlett Packard Enterprise
twitter.com/HPE_Telco
linkedin.com/company/hewlett-packard-enterprise
hpe.com/solutions

Find out about the latest live broadcasts and on-demand webinars
Read more

Visit this forum and get the schedules for online Expert Days where you can talk to HPE product experts, R&D and support team members and get answers...
Read more
View all
© Copyright 2021 Hewlett Packard Enterprise Development LP