>

>

>

HPE Edge Orchestrator unleashes new revenue stream...
Forums

Blogs

Information

English
HPE Edge Orchestrator unleashes new revenue stream opportunities for CSPs
Discover how the new as-a-service HPE Edge Orchestrator solution gives CSPs the opportunity to simplify and accelerate the delivery of edge computing services.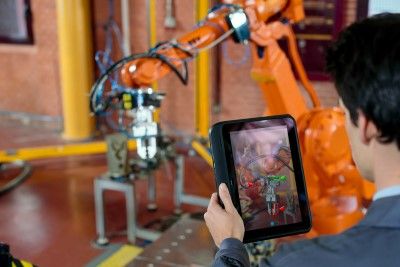 In the next decade, the telecommunications industry will see the rise of edge computing where data intensive workloads such as AI, machine learning, as well as augmented and virtual reality apps will be hosted at the edge. Communication service providers (CSPs) already have thousands of edge sites powering mobile and fixed networks, so they are uniquely positioned to lead in the edge services market. However, until now they haven't had the tools to do this without relying on public cloud providers. I am excited to share with you the announcement of HPE Edge Orchestrator, which has been designed to close this gap.
Simply put, edge computing is about running applications at the edge of Wi-Fi and 4G/5G mobile networks – either on operator premises or on customer premises – delivering low latency, security, privacy and bandwidth optimization. Combined with SD-WAN and managed services such as Wi-Fi, edge computing gives CSPs a unique opportunity to extend their offerings to many different enterprise verticals, allowing them to benefit from new revenue streams, and successfully compete against cloud and over-the-top providers. The key to making CSPs' edge computing deployments successful for enterprises is to ensure that the applications running on the edge are easy to deploy and manage across many sites. This is precisely what HPE Edge Orchestrator, the as-a-service, intent-based edge orchestrator we are releasing, enables CSPs to do.
Let me illustrate this with a typical user story.
Think about a gas station, which is usually covered by CCTV, with many cameras monitoring the gas pumps, car wash, shop, and so on. Traditionally, these were all connected to a video facility that would store the recordings for some time, before the files were over-written. When something happened – for example, a customer driving off without paying – employees needed to review the recording. When it came to catching the culprit, they had to waste precious time locating and reviewing the footage. Now, with the transformation to digital cameras, it is possible to introduce video analytics, discover anomalies, and generate alerts in near-real time.
Streaming the video from 10-20 cameras back to a central site is both costly and inefficient. Edge computing, combined with edge orchestration, provides an ideal platform to review and analyze this type of video content locally, on-site.
In today's complex environment, edge orchestration is a must for CSPs. In our gas station scenario, they need to achieve a high level of automation to manage the video analytics software, such as upgrades, consistently across a large number of locations. Furthermore, once edge computing is deployed, the enterprise can use the edge orchestration portal to add other applications that will be relevant to run locally.
Monetization opportunities through edge computing
What are the main benefits for CSPs? In a nutshell, HPE Edge Orchestrator enables the monetization of the telco network through edge computing. With HPE Edge Orchestrator, CSPs can:
Extend their offerings in many different enterprise verticals with edge computing
Unleash new revenue stream opportunities
Lower operational costs by successfully orchestrating their edge computing deployment across many edge sites, thanks to built-in automation
Benefit from a flexible as-a-service delivery model, reducing time-to-market and capital expenses
Enable enterprises to easily deploy and manage their applications on the edge from a self-service portal or open API
120% faster edge deployment!(1)
HPE is combining HPE Edge Orchestrator and HPE Edge Infrastructure Automation to provide a seamless "from-metal-to-cloud" orchestrator for edge site infrastructure, such as uCPEs. Radical automation clearly has its benefits, i.e. 120% faster site upgrades than in classic script-based approaches. The key areas of improvement are due to a more efficient way of running upgrades, maintaining inventory, and handling error situations. Were this applied to a large configuration, e.g. 1000 sites, the HPE Edge Orchestrator product team anticipates the total effort would go from 213 hours down to 93 hours. Why? Because the integrated solution includes inventory, monitoring, and provisioning. In a large-scale deployment, this capability significantly helps operations reduce the time to prepare and execute upgrade scripts and then follow-up in case of a problem.
Innovation is in our DNA so watch for more exciting news throughout 2020!
Learn more about HPE Edge Orchestrator in the links below.
HPE Edge Orchestrator press release
HPE Edge Orchestrator brochure
HPE Edge Orchestrator data sheet
Fierce Wireless webinar with HPE and IDC: "Edge Orchestration: Simplify and Accelerate Your Edge Transformation" (Live June 30th /on demand afterward)
HPE Telecom network automation solutions
HPE Telecommunications & CSP Solutions
HPE Discover Virtual Experience
As a reminder, registration for HPE Discover Virtual Experience 2020 is FREE – and with your registration, HPE will donate $10 to your choice of one of 10 featured causes, so join us and give back to organizations helping people, businesses and communities around the world recover from the COVID-19 crisis. Read more about these organizations and the great work they are doing to support COVID-19 recovery around the world. (Terms and conditions apply.)
Starting June 23rd, please log in to the HPE Discover Virtual Experience and search by Session ID (listed above) or by area of interest to view a session.
We look forward to seeing you virtually at HPE Discover 2020!
Olivier Daures
Hewlett Packard Enterprise
twitter.com/HPE_Telco
linkedin.com/company/hewlett-packard-enterprise
hpe.com/solutions
(1)This paragraph about 120% faster deployment was added on February 17, 2021

About the Author
OlivierDaures
Olivier has been in charge of strategic marketing at HPE, Communications and Media Solutions (CMS), since 2016. He has over 30 years of experience in the telecommunications and IT industry. Olivier worked first for a System Integrator (SI) before joining a CSP as a senior manager, in charge of developing a new generation of OSS/BSS solutions. He joined the former Compaq in 2000 as a product manager for the IP network management. Since 2000, Olivier has held senior product management positions within HPE in the IT Service Management (ITSM), Business Service Management (BSM) and telecommunications business units. Olivier holds a Master's Degree in mathematics and computer science, with a major in artificial intelligence.
Starting June 22

THE FUTURE IS EDGE TO CLOUD Prepare for the next wave of digital transformation. Join our global virtual event. June 22 – 24
Read more

Find out about the latest live broadcasts and on-demand webinars
Read more
View all
© Copyright 2021 Hewlett Packard Enterprise Development LP