>

>

>

HPE Edgeline and NVIDIA power AI at the Telecommun...
Forums

Blogs

Information

English

HPE Edgeline and NVIDIA power AI at the Telecommunications and Tactical Edges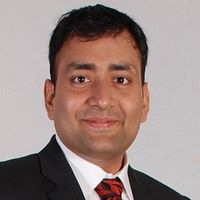 Bharath Ramesh, Global Product Management & Strategy for HPE Converged Servers, Edge & IoT SystemsBy Bharath Ramesh
Global Product Management & Strategy
HPE Converged Servers, Edge & IoT Systems
The Edge has data – a LOT of it
The edge is a rich source of new data, whether it's from subscribers connected to a telco's latest 5G network, or radio signals detected in a battlefield environment. Faced with the huge data volumes and an increasing demand for low-latency analysis and action, the processing needs to occur local to the source – at the edge itself. Furthermore, security, compliance and corruption risks may dictate whether the data is permitted to be moved away from the edge at all, and if allowed, in what curated form. A data center or cloud used in isolation cannot meet all these emerging needs.
But most customers don't want to reinvent the wheel when analyzing data at the edge, and instead prefer to reuse proven technologies like AI, while adopting architectures that have already been honed inside a data center or cloud. Wouldn't it be wonderful if these cutting-edge capabilities could simply be transplanted to physically operate within the tight Size, Weight and Power (SWaP) envelope of the edge? This has been HPE's goal for the past three years and an instrumental reason we are an edge-to-cloud infrastructure leader of choice today.
Edge data is a huge opportunity for HPE
"Seventy-five percent of data being generated today starts at the edge. We see the edge as a huge opportunity for HPE."
- Antonio Neri, CEO, Hewlett Packard Enterprise (HPE)
5G – Not just faster, but "cleverer"
5G is the next evolution of the present LTE cellular network. But unlike past infrastructure upgrades, it's about more than just providing faster speeds ("a bigger pipe") to subscribers. Today's world has a myriad of interconnected devices such as smartphones, tablets, fitness trackers, refrigerators, light switches, cameras, autonomous cars and industrial assets. IDC forecasts that more than 150 billion devices will be connected across the globe by 2025, most of which will be creating data in real time. Each of these devices has unique connectivity requirements that go beyond simple bandwidth. For example, an autonomous car might require a guarantee of millisecond latency and "five 9's" uptime in vehicle-to-vehicle (V2V) and vehicle-to-infrastructure (V2I) communication to avoid high-speed collisions and improve traffic flow efficiency. On the other hand, a household appliance might only need a few KB/s of bandwidth at a very low power and recurring cost. Smartphone users continue to desire high bandwidth and universal signal coverage, so they can stream their favorite sitcoms at high quality or make calls from any location.
The 5G network infrastructure has been designed to differentiate between these different service level expectations of subscribers ("network slicing"), and a key enabling feature for such capabilities is the distribution of formerly centralized network functions out to the edge sites themselves. HPE ProLiant is already the dominant brand of server used in the core at Communication Service Providers (CSPs), and it is a natural progression for the same virtualized functions to run on HPE ProLiant blades installed in Edgeline systems up to the far edge.
5G capabilities
A complement to 5G is Multi-Access Edge Computing (MEC) (sometimes colloquially called "Edge Cloud"), where wireless carriers can lease capacity on their edge infrastructure to host end-customer applications and data. For example, a retail store could choose to do their time-sensitive surveillance CCTV analysis on a rented MEC instance running inside a cell tower hut nearby vs. using an in-store server that they would need to own and operate. This necessitates deployment of open industry-standard enterprise servers at the edge that support accelerators and unmodified software stacks identical to what these customers may already be using. The implication is that if an end-user wants to run an existing deep neural network (DNN) with the same levels of performance and capability in the MEC instance, the edge system will also need to support the same NVIDIA GPUs, cuDNN libraries, TensorFlow frameworks and Docker containers they're using in the data center or cloud. The result is an elegant confluence of the edge infrastructure server requirements of 5G and MEC.
The "gotcha" in this beautiful story is that these enterprise edge servers will now need to fit into small, hot and power-constrained environments originally built to host proprietary appliances from network equipment providers. A "data center server packaged into a different box" approach will not suffice, but instead the system design must be re-thought from the ground up. HPE has done exactly this with our compact Edgeline systems, and they can operate indefinitely in ambient temperatures up to 131F (55C) and are certified to standards such as NEBS. In addition, network functions in the core have long been running in a virtualized manner on enterprise x86 servers such as ProLiant anyway, and HPE supports NVIDIA's efforts with 5G virtual radio access network (vRAN) software vendors to AI-optimize their functions using enabling technologies such as the NVIDIA EGX platform and EGX software stack. Even complex versions of these stacks will now "simply run" on Edgeline systems physically located at the edge, providing CSPs an easy and efficient 5G rollout!


Connected Warfighters Win Battles
Today's wars are won not just based on ammunition, but on superior information and faster responses. The battlefield is already a source of terabytes of information – position reports, video surveillance, radio communications etc. – and unification and analysis of this data is challenging due to the scarce bandwidth back to a core static data center and the highly sensitive content being managed. One solution to this is to deploy edge systems that pre-process the data, extract metadata that's of time-sensitive value and archive/discard the rest at the source.
Video is typically one of the heaviest forms of data, since 100 Full-High-Definition (FHD) security cameras at a deployed HQ can easily generate 1Gb/s of traffic. But many of the collected frames contain little information of value (e.g., showing a walkway with minimal activity), but the system still requires a human operator to supervise and judge importance. Intelligent analysis of attributes of detected people, objects and anomalies and quick prioritization of important video will therefore lead to better efficiency and utilization of infrastructure and people. AI-accelerated analysis of video is an area where HPE has been closely collaborating with NVIDIA, including on their Metropolis program, which includes an ecosystem of video analytics software vendors leveraging GPUs to deliver insights for a variety of industry verticals: security and surveillance, retail, industrial vision, etc. Both the ProLiant DL380 and Apollo 6500 are validated NVIDIA NGC-Ready servers, and HPE is evaluating additional ways to adopt this innovative stack for application orchestration and delivery into our Edgeline solution. The tactical edge is a very harsh environment, where uptime is of utmost importance but where availability of trained IT support staff is infeasible. HPE Edgeline systems undergo stringent temperature, shock and vibration tests, and are being certified to standards such as MIL-STD-810G to reduce the additional work needed to make them fit for deployment. The small size and weight (~55 Lbs/ 25KG) of these systems allow for single-person portability, while the scalability of the platform allows larger building blocks to be constructed for the most demanding of cases. HPE's leadership Integrated Lights Out 5 (iLO5) technology anchors system security using technologies such as Silicon Root of Trust, while providing the robust remote provisioning and management needed for central IT staff to support these distributed systems. Enterprise-class compute, storage and networking performance guarantees reliable operation that's on par with the best data center or cloud systems.


HPE Edgeline EL8000 Converged Edge System & ProLiant e910 Blades
The HPE Edgeline EL8000 is the newest member of the edge system family and was announced at Mobile World Congress 2019 in Barcelona, Spain. It is a SWaP optimized 5U-high 17" deep (only!) system that can accommodate up to 4 ProLiant e910 1U blades, along with the necessary fans, power, switching and management infrastructure. It is designed from the ground up to incorporate the specific needs of telecommunications and tactical deployments, and yet brings the full breadth of HPE's data center technologies to the edge.

HPE Edgeline EL8000
A fully configured Edgeline EL8000 system with 4 ProLiant e910 blades can therefore host an incredible 112 Intel® Xeon® SP "Cascade Lake" cores, 6 TB of DDR4 memory, 80TB of fast SSD storage, 160Gbps of intra-chassis networking bandwidth, and 4 additional NICs or accelerator cards such as NVIDIA T4 GPUs. A 2U blade option can be selected to configure an additional 4 PCI Express cards, including top-shelf NVIDIA V100 GPUs or big FPGA cards. It runs unmodified software, including most enterprise operating systems (OSs) and is being certified with popular hyperconverged stacks. This unprecedented amount of capability is provided in a form-factor that's "ready to deploy" for the telecommunications or tactical edges.


HPE and NVIDIA – Better Together
HPE pioneered the OT + IT "Converged Edge" when launching the Edgeline family several years ago, and has proven success stories deploying these edge-optimized systems into manufacturing, oil & gas, telco/media, defense, etc. We have a deep and long-standing partnership with NVIDIA to bring the very best AI technologies from concept to production. Our multi-year collaboration to mainstream AI-at-the-edge is already showing results, and the NVIDIA EGX platform is a great example of recent innovation that HPE is evaluating to ease delivery and management of AI-enabled services. The Edgeline EL8000 inherits all this AI groundwork, and is really a culmination of close collaboration with our customers and partners that has opened new frontiers in telecommunications and tactical realms for both companies.
To learn more about the Edgeline family, please refer to https://www.hpe.com/us/en/servers/edgeline-systems.html, or contact your HPE sales representative. You can also see Edgeline systems displayed at the NVIDIA booth in Mobile World Congress (MWC) Americas 2019 in Los Angeles.
---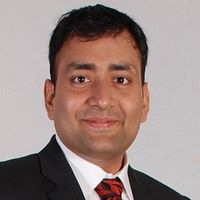 Bharath Ramesh, Global Product Management & Strategy for HPE Converged Servers, Edge & IoT SystemsBharath leads Global Product Management & Strategy for the Converged Servers, Edge & IoT Systems Group at Hewlett Packard Enterprise (HPE). He's currently driving adoption of HPE's pioneering Converged Edge System products and solutions specifically designed to tackle the challenge of collecting, rapidly analyzing and actioning on the enormous quantities of data being generated at the various "Edges" such as Industrial IoT, Telco/Media and Defense Over his 15-year career in HP/HPE, Bharath has worked on over 20 products in roles ranging from hardware engineering to program management. Prior to joining HP/HPE he designed avionics systems for spacecraft and is a keen proponent of IT+OT convergence, especially at the edge.
LinkedIn: https://www.linkedin.com/in/bramesh

Find out about the latest live broadcasts and on-demand webinars
Read more

Visit this forum and get the schedules for online Expert Days where you can talk to HPE product experts, R&D and support team members and get answers...
Read more
View all
© Copyright 2022 Hewlett Packard Enterprise Development LP