>

>

>

HPE Telco: Join us at popular telecom industry eve...
Forums

Blogs

Information

English

HPE Telco: Join us at popular telecom industry events this fall
Don't miss these upcoming telco events! HPE will be attending some of them in person and others virtually.
HPE and our partners are helping telcos automate operations, drive efficiencies, and transform their businesses. This fall, the HPE telco team will be participating in lots of popular industry events to meet with our partners, communication service providers, and other experts to share our perspective on 5G and open RAN.
I've listed below most of the events HPE is planning to attend.[i] We hope you'll join us and learn how we can help you realize the full potential of 5G with HPE's open, edge-to-cloud telco solutions.
5G World returns in September as a hybrid event! And it's going on now, so don't miss out. Available in person or via streaming, you can explore the latest strategy roadmaps, technological innovation, and use cases. Join HPE's Rich Auty (Director of Communications and Media Solutions) and Richard Band (Worldwide head of CORE) for Embracing the benefits of the Converged Core on Sept. 20,21. Also check out panel discussions with Martin Halstead (Senior Distinguished Technologist, Telco Vertical), Taking Open RAN deployments to the next level on Sept. 21.
HPE is a Gold Sponsor of this event.
This conference covers revenue assurance, fraud management, cybersecurity, credit risk, billing accuracy, enterprise risk management, data integrity, nuisance prevention, margin optimisation, cost management and other kinds of business assurance. Although HPE won't be speaking at the event, some of our telecom team will be attending. We hope to see you there.
In their custom-built studio, TM Forum is promising to live stream 55+ hours of content from 130 leading visionary speakers. The agenda features zero-touch operations, partnering to growth beyond connectivity, creating open architectures, and building the right customer experience. Join HPE's Stefano Capperi, CTG Service Assurance Head on Sept. 29, 3-5 pm CEST for How do we deliver zero-touch automation? Streaming content is free for service providers.
The AT&T Business Summit will be completely virtual this year. According to the website, this event "…will challenge all attendees to reimagine what reality looks like … This event brings together business leaders, technology experts, and top influencers to collaborate, discover, engage, and to share insights with one another."
HPE is a Diamond Sponsor of this event.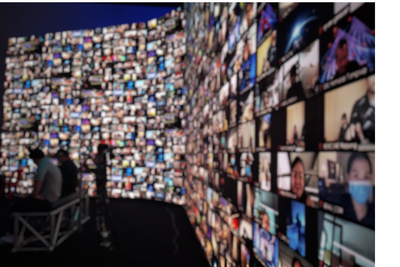 Open RAN is transforming the radio access network, creating a new environment for operators to deliver the best of 4G, 5G, and more. According to the event, "Open RAN World will address this new market opportunity and its impact on network performance, with updates on global deployments, requirements and technology innovations."
HPE's Stefano Capperi will be part of the panel: Where Can Automation Best Support Open RAN? Martin Halstead will participate in the keynote: The Rise of Open vRAN from Strategy to Deployment--Why transform RAN architectures for 5G.
HPE is a Gold Sponsor of this event.
We are in a key turning point for edge computing. And experts in the know are anticipating an explosion of edge interest, deployments, and solutions. According to the event's website, "The Edge Event gathers enterprises, telcos, data centre operators, cloud service providers, analysts and an array of edge and IoT solution providers all looking to claim their place at the edge."
HPE is a Bronze Sponsor for this event.
According to the event's site, "The Open RAN Digital Conference will track the key Open RAN initiatives and deployments underway across the world. It will investigate progress in the Open RAN technology and ask what comes next that can elevate open RAN performance to match today's state-of-the-art RAN systems."
Rod Anliker, Distinguished Technologist / 5G Telco will be participating at the Panel I: Platforms and Architectures for Open RAN Performance, 11:00 EST December 2, 2021. He will be discussing HPE Open RAN infrastructure solutions (HPE ProLiant DL110) and acceleration technologies.
HPE is a Super Platinum Sponsor
From the event's website: "Amid ongoing rapid change across the media and technology landscape, IBC will help attendees gain the knowledge, connections and insight that will shape success now and in the future." The exhibition will showcase the latest innovations and allow attendees to network with the people who are helping to define the industry. Speakers and HPE presentations are yet available.
The next few months will be exciting for the telco team. We hope to see you at one of these upcoming events – even if only virtually! Until then, you can learn more about how to transform your network by checking out the HPE telco website. We hope to help you realize the full potential of 5G, edge, and the cloud with HPE's open, edge-to-cloud telco solutions.
Ivica
About the author: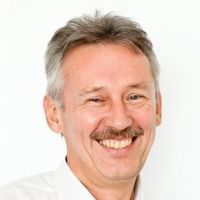 Ivica Juresa, HPE CTG Global Programs
Ivica has worked for over 30 years at HPE with the focus on the telecom industry, having been in various marketing jobs like the marketing director for EMEA for the telco Industry.
[i] Due to the ongoing COVID pandemic, these events and HPE's type of participation in them my change.
Hewlett Packard Enterprise
twitter.com/HPE_Telco
linkedin.com/company/hewlett-packard-enterprise
hpe.com/solutions

THE FUTURE IS EDGE TO CLOUD Prepare for the next wave of digital transformation. Join our global virtual event. June 22 – 24
Read more

Find out about the latest live broadcasts and on-demand webinars
Read more
View all
© Copyright 2021 Hewlett Packard Enterprise Development LP