>

>

>

HPE joins O-RAN Alliance, advancing build of radio...
Forums

Blogs

Information

English

HPE joins O-RAN Alliance, advancing build of radio access networks (RAN) on cloud, open hardware
In 5G, the standards are allowing the introduction of an open, disaggregated and virtualized cloud-like world at the edge. This standardization is being led by the O-RAN Alliance, and HPE has just become the newest member of this alliance.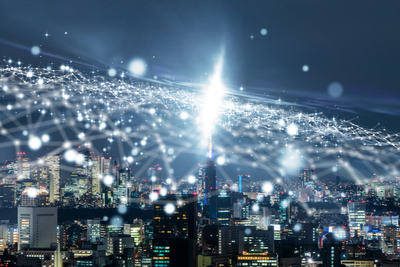 One would think that being in the high tech and telecommunications space for the last 25+ years, from wireline to 5G, I would be more vocal, and more advanced in my personal use of mediums to share my thoughts, but no, not me.
I have no Facebook account or Twitter feed, and this is my very first blog!
What is compelling me to write my very first blog is to share my thoughts on a subject that is very near and dear to my heart; some might even call it an item on my professional bucket list. – It's the opening up of the RAN (Radio Access Network) infrastructure to the deployment of general purpose hardware. – And yes, you are right, I do need to get a life!
In 5G, the standards are allowing the introduction of open, disaggregated and virtualized cloud-like world at the edge. This standardization is being led by O-RAN Alliance, and HPE has just become the newest member of this alliance.
What is the O-RAN Alliance?
The O-RAN Alliance was founded by telco operators to disaggregate components at the RAN site, by clearly defining standard APIs between the various components. This standardization allows operators to pick and choose the best in class HW and SW components, thus gaining the flexibility not only in procurement, but in fostering innovation in the technology roadmap at the edge. This will most definitely strengthen the telecommunications industry well into the 21st Century.
So why is this good for telco operators, 5G and telecommunications in general? Because a 5G network, especially at the edge, can benefit from the best-of-the-best components from each vendor.
No more vendor lock-in! No more being at the mercy of a few suppliers who lock you into the deployment of monolithic solutions, requiring a vertical uplift every time a new usecase needs to be deployed, and making costly upgrades a primary concern.
Open, disaggregated RAN brings power and control back to operators!
O-RAN gives you the flexibility, through an open architecture, that leaves the best-in-class HW and SW roadmapping decisions to vendors to innovate. O-RAN enables a wider, open ecosystem of innovators to bring you best-in-class technologies in areas where they have their deep expertise.
This allows the operators to concentrate on addressing their business needs as and when they arise – like what new usecases do they introduce for new revenue streams, when do they scale to address new markets and geographies, etc.
Take HPE for instance. Opening up the edge, allows us to focus on our core competency (HW) and provide the best in class HW infrastructure for the Radio Access Network components at the edge. Which up until today (4G) has been reserved for monolithic custom appliances.
Similarly, SW vendors can concentrate on providing the best in class SW, and so can the system integrators and service providers.
In the end its good for the operators – they get the time to market advantages, with the ability to quickly introduce new innovative services.
Of course, ultimately this all means it is good for the end customer – me!
Get innovative 5G services faster
Subscribers who depend on high quality cellular connection in our day to day life, get innovative next generation 5G services faster.
What is really exciting for HPE is that we get to innovate for the edge. HPE designs, manufactures and delivers servers by the millions - in our sleep - every day. So groups likethe O-RAN alliance who make it possible for us to play in the RAN space at the edge, foster innovation within HPE. New servers, NICs, RF technologies, introduction of AI/ML models at the edge, for infrastructure management, scalability and automation – these are just a few areas that excites us as we are now in our element. This is HPE's core competency, and we get to excel in delivering the RAN edge infrastructure for the betterment of 5G.
Today, HPE is one of the leaders driving innovation in 5G Core infrastructure deployments. Having recently worked with a top tier operator to commercially deploy the 5G virtual RAN SA network, HPE brings real life experience and thought leadership to the open RAN space. This is nothing new for HPE. Back in 3G, we did the same when the telco core network opened up to disaggregation, decoupling and virtualization.
Driving innovation for 5G RAN
In 5G, HPE plans to actively participate in O-RAN Alliance workgroups by listening to operators and partners, and then helping drive these innovations into 5G RAN. We'll look ar everything from transforming adjacencies to normalizing infrastructure from core to edge. We have a number of ideas and are working with industry partners and lead top tier telco operators around the globe.
Stay tuned! I plan to share more news in upcoming blogs.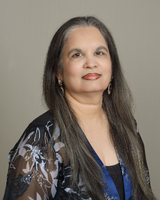 Meet Geetha Ram, Global Head of Telco Incubations, strategy and sales.
Geetha is responsible for setting the 5G Telco Strategy, incubating new ideas towards production and deployment at top tier telco operators, worldwide. She blogs about her professional passion - sharing thought leadership in open RAN in 5G, catalyst for roadmap and procurement flexibility at the edge.
Connect with Geetha on LinkedIn!
Telco Industry Marketing
Hewlett Packard Enterprise
twitter.com/HPE_Telco
linkedin.com/company/hewlett-packard-enterprise
hpe.com/solutions

Find out about the latest live broadcasts and on-demand webinars
Read more

Visit this forum and get the schedules for online Expert Days where you can talk to HPE product experts, R&D and support team members and get answers...
Read more
View all
© Copyright 2022 Hewlett Packard Enterprise Development LP