>

>

>

How CSPs will monetize 5G and avoid the dumb pipe ...
Forums

Blogs

Information

English

How CSPs will monetize 5G and avoid the dumb pipe trap

As the telecommunications industry prepares for 5G, it is wondering how it will monetize infrastructure investments while avoiding being dubbed a next-generation "dumb pipe."
It's an experience that the industry knows all too well, after spending massive amounts building out 4G and LTE networks. The businesses that gained the most weren't communication service providers, but rather over-the-top players ranging from app firms to gigantic tech platforms. Carriers became commodity service providers sitting between OTT companies and their customers, challenged to extract profit from the value chain.
The service-based architecture that's built into the 5G specification presents an opportunity for carriers to reinvent their business models. They can move away from being a mere commodity to delivering innovative, mission-critical services for business customers. Instead of charging only for consumption of network access, CSPs can position themselves as key partners for enterprises' own growth strategies.


Carriers' competitive advantage at the Edge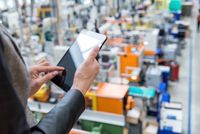 CSP competitive advantage is at the EdgeThe transition to 5G will be profound. If 4G connected everyone, 5G will connect everything. The things will include millions of sensors, machines, vehicles, buildings, and IoT devices.
Further, these things will often be located in edge environments, far away from traditional data centers. The Edge is a factory floor, a wind farm, an offshore oil rig, the streets of a city, a hospital, or even a field of crops. Gartner projects that although less than 10% of enterprise data is currently generated at the Edge, by 2025 approximately 75% of enterprise-generated data will be created and processed there. Economics, security, and speed require that more IT resources (compute, networking, storage) be located at the edge in order to gather, process, and analyze this data.
In an edge-centric world, CSPs have an inherent competitive advantage. They already have distributed networks that can reach every street corner and industrial park, and even provide coverage in remote areas. Further, with its ability – by design – to coexist and collaborate with other connectivity technologies like Wi-Fi 6, coverage and connectivity for things will become ubiquitous, consistent and seamless. At the same time, carriers will be expanding coverage at the edge with 5G, enterprise customers will be focusing their own growth and innovation efforts.
For CSPs, the Edge is where new opportunity exist, not only in terms of providing connectivity in collaboration with local wireless networks, but also provisioning value-added services for their enterprise customers – including customers they haven't been able to reach in the past.
There are a range of HPE products and services that can help with carriers' 5G monetization efforts at the Edge. HPE Edgeline Converged Edge Systems, powered by Intel Xeon, can host applications and process data at enterprise scale. The ruggedized systems grant local visibility of traffic for security and business analytics while enabling the orchestration of mobility and aggregation between Wi-Fi and mobile networks.


Climbing the digital value chain with network slicing and workload processing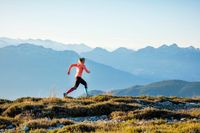 Climbing the digital value chain with 5GA promising 5G technology is network slicing, a new feature built into the 5G specification. It allows a CSP to create a virtual environment to support a specific service or application and segment it from other things that are going on in the same physical network. Examples include:
A high-bandwidth slice for 8K video streams to support security monitoring at an airport.
An ultrareliable, low-latency slice for autonomous vehicle telemetry.
A massive machine type communications (MMTC) slice for intermittent data packets used by IoT sensors at a manufacturing plant.
Provisioning tailored connectivity at edge sites will be central to carriers' efforts to establish managed service relationships with enterprise customers and monetize their 5G investments. But there are other opportunities, too.
For instance, as carriers invest in towers and other field equipment, they will be in a better position to not only deliver tailored 5G connectivity, but also enable workload processing for their clients. When local wireless connectivity and edge compute don't fit the enterprise's needs, they can choose to send data directly to a CSP cloud via nearby antennas and have the carriers handle the compute, storage and application requirements. This may be the only option for smaller firms that can't afford to build out and maintain their own edge infrastructures – or firms that strategically prefer to connect their devices and data workloads processing directly to the cloud.


An improved financing outlook for carrier's 5G infrastructure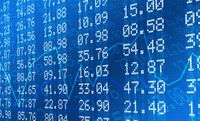 Improved financing outlook for carrier's 5G infrastructureMonetizing 5G will come with challenges, from managing vast distributed networks to keeping up with technological advances. It requires moving away from traditional hierarchical infrastructures into flattened networks in which compute, storage, and network access are pushed out to the Edge.
That's a tall order for CSPs that are already investing heavily to build up their 5G core networks. Fortunately, there are several approaches that can smooth the transition.
The first relates to depreciation models. In the past, RAN networks required hefty capital expenditures based on ten-year depreciation cycles. With 5G, parts of the network will be running on open IT infrastructure that have a two-year depreciation cycle, and can even be leased as an operational expense. In other words, capital that would otherwise be spent on long-term equipment financing can now be invested in developing innovative services that will generate future revenue.
This opens the door to pay-as-you-go solutions from trusted partners, including HPE, which are better able to provision and operate certain aspects of these high-value services. Indeed, CSPs' future will increasingly be consumption-based, because they cannot afford to invest in all of these technologies on their own.
Consider HPE Greenlake, a consumption-based hardware, applications, and cloud services platform. It's on-site, not in some remote data center. In other words, the CSPs have direct control over the IT resources, without the big cash injection that normally goes into a capex-based model.
To learn how 5G, Wi-Fi 6, and edge computing can drive smart manufacturing, download Moor Insights & Strategy white paper, "HPE delivers intelligent connectivity".

About the Author
Jeff_Edlund
CTO for HPE's Communications & Media Solutions Business Unit. Thought leadership around Innovation and the Innovation process, HPE Labs research and its application to solving customer problems and participates in HPE's strategy and M&A activities for our Communications and Media Business.

Find out about the latest live broadcasts and on-demand webinars
Read more

Visit this forum and get the schedules for online Expert Days where you can talk to HPE product experts, R&D and support team members and get answers...
Read more
View all
© Copyright 2021 Hewlett Packard Enterprise Development LP