>

>

>

How intelligent data storage can move your busines...
Forums

Blogs

Information

English

How intelligent data storage can move your business into the future
Traditional storage technologies are no longer adequate. Learn how intelligent data storage can support the robust and complex use cases found in a modern business.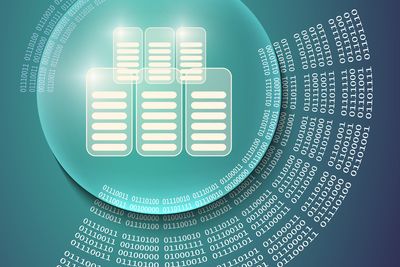 At the beginning of the modern storage era, you would have rarely heard IT pros refer to their storage as "intelligent data storage." Traditional storage didn't have much intelligence—but then again, it didn't need it.
Not too many years ago, IT departments were much simpler places. Servers had their own storage, and that local storage was tailored to meet the needs of the specific single application that was installed on it. Admins wandered from server to server each day to check things out and added more disks or made other changes as needed.
That approach to storage doesn't get companies very far now. These old-fashioned storage environments proved to be massively inefficient. So, as network operating systems took hold, followed by virtualization, shared storage made the leap from a nascent technology to a critical infrastructure element.
Earlier storage days didn't look so smart
Storage has continued along a robust evolutionary pattern. But for many years, even as organizations shoveled more and more workloads into the pit of shared storage systems, those systems only did one basic job: provide storage. They were repositories for information, and any advancements helped storage platforms achieve that singular goal with increasing efficiency. But storage itself was still, well, dumb.
As organizational storage needs continue to grow, those traditional products and methods have become unwieldy. IT admins have to deal with constantly procuring more storage, managing that storage, and optimizing limited storage resources. In short, keeping up with ever-changing storage needs has become a constant battle.
It doesn't have to be this way.
Intelligent systems provide astute insights
Today, as business needs change dramatically and digital transformation efforts take center stage, there's a need for a new form of storage that's as intelligent as the rest of your digital initiatives. That requires rethinking the role of storage.
There exist modern storage platforms and services that will help you do so, bringing enough intelligence to storage that it stops being a simple commodity and instead becomes a key business driver. These platforms enable you to tackle emerging data challenges and effectively make the jump from discovery to insight to action.
While traditional commodity storage may seem to be working just fine, continuing to use it is kind of like watching the walls slowly close in around you. While you won't get hurt for a while, it's bound to become a problem eventually.
You'll likely begin to run out of storage resources and experience difficulty in scaling, or you may find that you're having to perform storage firmware updates at strange hours. Additionally, the longer you wait to upgrade your storage, the more likely it is that storage updates will create compatibility issues with your common line of business software. Intelligent storage platforms eliminate these issues by providing more autonomous operations and becoming active business enablers rather than anchors dragging you down.
Offerings are available to meet any need
No matter what your individual storage needs are, you will likely benefit from having an intelligent platform available to support them. Some use cases include supporting mission-critical applications, supporting big data velocity and volume, and providing for your company's secondary storage needs, as well as general-purpose storage needs.
Which specific use case you want to support will determine what you end up selecting for your intelligent storage needs. Here's an overview of what HPE offerings are likely to serve you best in each of these areas:
The hardware alone, however, is just the first part of the equation.
An AI-backed automation tool drives simplicity
The storage of days past earned a well-deserved reputation for complexity. Today's storage platforms are even more complex, but with a key difference. That complexity is well-shielded through advanced automation and orchestration capabilities powered by AI engines.
This complexity masked by simplicity is a rare find that requires a deep understanding of hardware, software, applications, and use cases on the part of the manufacturer. But that's exactly what HPE InfoSight provides. The platform is an AI-driven infrastructure operations framework that presents simplistic operations in the user view but, behind the scenes, can perfectly orchestrate even the most demanding environments.
How important is that capability? Consider this: Storage software upgrades are usually the stuff of nightmares for IT pros, in part because they have to wait until after an upgrade is complete before discovering if there are any compatibility issues. What if, instead, you could peek into the future and find out early?
With a powerful data-centric AI model at its core, InfoSight has you covered. It compiles operations metrics from thousands of infrastructure components to build comprehensive profiles that can prevent you from undertaking complex upgrades that could lead to production disasters. This is just one way that AI-driven operations has the potential to reshape IT and make IT administrators' lives easier.
The cloud and intelligent storage go hand in hand
Also reshaping IT has been the cloud, which is going to grow. You have to grow with it, particularly since the cloud often sits at the epicenter of digital transformation efforts. Whereas cloud used to be an external resource with loose hooks to your local infrastructure, today, deeply integrated hybrid and multi-cloud environments have become the norm.
Your modern data storage platform needs to be built with the cloud in mind. That carries with it some specific requirements, including being able to run any workload anywhere—locally, at the edge, or in the cloud. It also means that you need easy data mobility to make moving data between locations fast and efficient.
In intelligent storage portfolio from HPE, you'll find HPE Cloud Volumes, a storage-as-a-service (SaaS) offering, as well as HPE GreenLake, an on-premises, pay-as-you-go storage service that provides a cloud-like consumption model. Both of these solutions integrate cloud-based models of IT with your storage and will help you build a storage environment that embraces a cloud-driven world.
Featured articles:
---

Meet Infrastructure Insights blogger Scott D. Lowe, CEO and Lead Analyst for ActualTech Media. Since 1994, Scott has helped organizations of all stripes solve critical technology challenges. He has served in a variety of technical roles, spent ten years as a CIO, and has spent another ten as a strategic IT consultant in higher education. Today, his company helps educate IT pros and decision makers and brings IT consumers together with the right enterprise IT solutions to help them propel their businesses forward.

Infrastructure Insights
Hewlett Packard Enterprise

@HPE_Servers


linkedin.com/company/hewlett-packard-enterprise
Starting June 22

THE FUTURE IS EDGE TO CLOUD Prepare for the next wave of digital transformation. Join our global virtual event. June 22 – 24
Read more

Find out about the latest live broadcasts and on-demand webinars
Read more
View all
© Copyright 2021 Hewlett Packard Enterprise Development LP