>

>

>

IDC examines 2021 healthcare predictions and the a...
Forums

Blogs

Information

English

IDC examines 2021 healthcare predictions and the accelerating AI role
Healthcare organizations were already adopting digital transformation and AI. Then the pandemic hit and created a greater sense of urgency. How will those in the healthcare industry continue to respond to the big challenges thrown their way? Here are highlights from IDC's FutureScape: Worldwide Health Industry 2021 Predictions report with considerations to keep in mind for the future.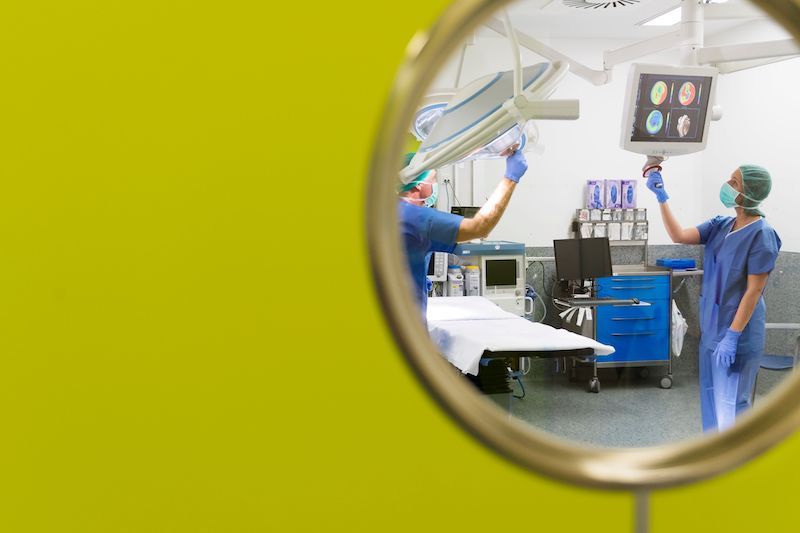 2020 was a year of challenges, to say the least. In the U.S. alone, wildfires, hurricanes, and tornados took their toll—and that does not even factor in the COVID-19 pandemic. No one could have predicted its devastating impact across the globe—and healthcare has certainly been among the hardest hit industries.
As we look into 2021 and beyond, where does healthcare go from here?
Of course, predictions can be a tricky thing. There is no "crystal ball" to look in and see what the future holds. But what industry experts can do is put forth predictions based on trends, experience, insights, and analysis.
When it comes to healthcare, analysts from IDC Research put forth this vision, saying, "In the next five years, healthcare and life science organizations will focus on the disruptive forces of COVID-19 and how the pandemic changes everything across all verticals now and into the future."
A pandemic changes the course of everything not just in the moments of today but how we prepare for the next six months, a year, five years, and beyond. Thankfully, AI and other technology innovations are accelerating in ways that can ease the burdens many of us are feeling.
Let's take a closer look at some of the technology predictions from IDC's FutureScape: Worldwide Health Industry 2021 Predictions report that should temper disruptive forces. (Register to download the complete report.)
IDC Prediction: Accelerated by the Emergence of the New Coronavirus, Investments by Life Science companies in Digital Initiatives to Support the Utilization of Real-World Evidence Globally Will Double by 2022
The IDC report explains, "Real-world sources or real-world evidence (RWE) in healthcare and life sciences are being used across the board—whether to accelerate time to market for new products, expedite label expansions for existing products, or support outcome-based pricing models. These efforts are fueled by regulatory initiatives promoting RWE use to advance the global response to COVID-19, particularly in support of vaccine development, drug repurposing, and post-marketing surveillance."
To accomplish these seemingly herculean tasks, AI and analytics tools will greatly accelerate advanced care and research. Knowing which stage of the data flow is critical to ensuring the right tools are used for data collection, preparation, modeling, model implementation, and ultimately value creation. From C-levels through labs and lines of business, executives, data scientists, machine learning (ML) engineers, and researchers should all collaboratively engage to share their areas of expertise to advance the AI journey.
To that end, HPE Ezmeral ML Ops accelerates model deployment from years to months. This end-to-end data science solution has the flexibility to run on-premises, in multiple public clouds, or in a hybrid model. It is designed to respond to dynamic business requirements in a variety of use cases, including predictive analytics and personalized medicine.
IDC Prediction: By 2023, 65% of Patients Will Have Accessed Care Through a Digital Front Door as Healthcare Providers Look for Better Ways to Improve Access, Engagements, and Experiences Across All Services
The rapid growth of telehealth and virtual doctor visits is one side effect of the pandemic. For many of us who have had to sit in waiting rooms for long periods of time, this change is welcomed for non-urgent related health issues. Being able to discuss healthcare issues over your phone, tablet, or computer in the privacy of your own home can be a welcomed experience.
What kind of growth are we talking about? Nearly half of all U.S. Medicare primary care visits, for example, were provided through telehealth in April 2020, compared with less than 1% in February before the start of the COVID publich health emergency.*
Whether we like it or not, social distancing has become the norm. But how are innovative technology solutions supporting the new normal? Here are some health systems use cases at work in this new world:
Social distance tracing and tracking & PPE usage—Helping employers monitor and implement social distance guidelines by alerting employees if they are too close to one another for an extended period of time, or determining whether face masks and other PPE are being used properly and in required areas.
Fever detection—Identifying individuals with elevated body temperatures using thermal cameras, machine learning and video analytics to proactively alert employees and staff to keep workers safe and facilities free of the virus.
Touchless entry—Using a hygienic approach for employees to enter a location securely and efficiently without touching door handles and other points of entry. The solution uses facial recognition for contactless access, multi-factor access-control and identity verification.
IDC Prediction: By 2024, the Proliferation of Data Will Result in 60% of Healthcare Organizations' IT Infrastructure Being Built on a Data Platform That Will Use AI to Improve Process Automation and Decision Making
Of course, AI in healthcare is not a new concept. However, health systems are struggling with process controls, data governance, and lack of standards required to be able to quickly extract data and turn into useful information.
Proof of concepts (POCs) are one of the first steps needed to tackle these challenges, yet industry studies indicate that the majority of AI impelmentations are stuck in quicksand. Many fall short when it comes to moving to production environments and operationalizing them to fundamentally change business models.
Why is it so hard to move beyond POCs? Too often, organizations must manage a mix of systems and solutions, either poorly integrated or completely disjointed. The result is data in multiple silos, where some data may be duplicated or perhaps even fragmented across multiple systems. This is where orchestration and automation of the environment is critical.
To put into perspective, IDC experts state, "What becomes essential is: first, to put data into context to provide meaning; next, to understand it in relationship to other data and events to gain knowledge; and finally, to add judgement and action to achieve insight and the full potential of value realization." In other words, it's not about quantity of data but the quality—and how we choose to use that data to make informed decisions.
Want more expert insights and advice?
Overwhelmed? The good news is that experts with healthcare knowledge are available to assist in the design and deployment of your AI strategy—and help you move a stalled POC into production. HPE Pointnext Services can help you operationalize, optimize, and orchestrate AI to enable more intelligent use of your data and more efficient allocation of scarce resources—while helping you become less reactive and more predictive and proactive. With the right expertise, AI tools, technology, partner ecosystem and economics, your AI journey is attainable.​ Watch this video to learn more about how HPE is bringing AI solutions that drive real insights for the healthcare industry.
Curious about more predictions and want strategies to consider?
What I've shared is just a portion of the IDC report. You can register to download the complete IDC FutureScape: Worldwide Health Industry 2021 Predictions report for more predictions. The paper also discusses IT and patient impacts and offers guidance for moving ahead.
Before the pandemic hit, many health systems and life sciences organizations were already accelerating AI and embarking on their digital transformation journey. The impacts of COVID-19 demanded even faster actions.
This leaves the lyrics of Cher ringing in my head: "If I could turn back time. If I could find a way." If we could, I think every one of us would take 2020 back and wish to start over. Hindsight doesn't help the current situation, but what we can do is ensure when pandemics and real-world crisis situations arise again, we are as prepared as possible.
As we move forward together, let me conclude with this: I want to extend a thank you to all the frontline workers who have given their heart and soul to serving others this past year. A sacrifice many of us can't imagine. Truly, thank you.
*HHS Issues New Report Highlighting Dramatic Trends in Medicare Beneficiary Telehealth Utilization amid COVID-19
---
Meet HPE Experts blogger Tracy Siclair

Tracy has worked for HPE for 24 years in various positions, all geared toward providing a better customer experience. She has a passion for thinking out-of-the-box and finding innovative ways to share commercial insights. Utilizing research and insights, she's putting those into action through storytelling techniques customers can easily understand.

HPE Experts
Hewlett Packard Enterprise
twitter.com/hpe
linkedin.com/company/hewlett-packard-enterprise
hpe.com

Find out about the latest live broadcasts and on-demand webinars
Read more

Visit this forum and get the schedules for online Expert Days where you can talk to HPE product experts, R&D and support team members and get answers...
Read more
View all
© Copyright 2021 Hewlett Packard Enterprise Development LP