>

>

>

IT/OT convergence: Addressing the perception gaps
Forums

Blogs

Information

English

IT/OT convergence: Addressing the perception gaps
By Jason Mann
Vice President, Internet of Things (IoT) at SAS
IoT can be viewed as an ideal opportunity to bridge the worlds of information technology (IT) and operational technology (OT). IoT projects over the last several years have focused on device onboarding and getting data aggregated into the cloud…usually an IT-managed cloud. Data access and analytical insight from that data has been parsed out from IT as a service. The "IT as a service" model is not well positioned to take advantage of the new opportunities presented by edge compute devices and the analytical capabilities in those devices transacted at origination of the data.
Historically, IT and OT data did not intersect. The departmental silos were hardened by "division-of-responsibility" charters that ratified barriers to working together. But today's ability to deploy analytics at the edge raises the need for the integration of the IT and OT worlds. The new frontier of edge computing requires the integration of IT/OT infrastructure and operating model. Algorithms that are created and tuned in IT infrastructure are now executed in operational environments. Conversely, operational data originating from sensors and edge devices are returned to cloud environments to form the foundational data supporting sustained efficiencies at enterprise scale. The IT/OT silos cannot be maintained if the emerging operating constructs and architectures can be successful.
While edge intelligence requires execution of analytics against a small amount of data that's moving quickly, the model itself is created from big data infrastructure (server-level compute), managed by IT. Including IT data and capabilities in the OT world (i.e., machines) will help drive successful and transformational business outcomes. Due to the volume, velocity and variety of the data being generated within operational environments at the edge, organizations can now think about how to filter data, intelligently going through networks. Data transmission and storage costs can be significantly reduced by only sending relevant data through the network for storage. This benefit is in addition to efficiencies gained from the reduced latency decisioning.


Survey points to IoT impact gap
Analyst firm Futurum Research recently conducted a survey of 500 people with at least a moderate level of IoT planning, configuration, management and/or oversight responsibility in IT or OT. Six distinct gaps in IT and OT perception emerged:
Common values and expectations – the value gap.
Shared responsibilities and rewards – the impact gap.
Agreement on leadership and priorities – the leadership gap.
Similar perspectives on how to achieve success – the success gap.
Mutual understanding of the challenges and barriers – the challenge gap.
Alignments of budgets and funding – the budget gap.
Having spent the past 25 years working with companies in the industrial space, I find aspects of the impact gap particularly intriguing.
One way to understand the value (and risk) of IoT is to look at the impact of failed IoT initiatives. As the survey results indicate, the perceived risk of failed IoT projects is not viewed equally by IT and OT. Like any technology or business initiative, many of the initial IoT projects being deployed have been focused on data aggregation and consolidation. The measured success for these types of initiatives falls within the IT group. OT is more focused on outcomes – so from their perspectives, data aggregation and consolidation aren't relevant success factors. The larger issue seems to stem from overlooking the reality that customer success is often driven directly by operational efficiencies. Ultimately, as we've seen with other initiatives, I believe that customer satisfaction and value delivery will drive alignment between IT and OT.
Overall, just over half of all respondents agreed that failed IoT initiatives would impact both internal and customer groups. But, over a quarter of respondents felt that internal teams would be impacted more than their customers if an IoT initiative failed.
An edge to cloud solution
Data and software convergence involves data and analytics on OT ("things") comingling with enterprise data and application stacks. Physical convergence means integrating OT systems (e.g., control systems, data acquisition and industrial networks) and IT systems (e.g., compute, storage management) into a single system. Both are vital to success.
Building on a partnership that has spanned more than 30 years, SAS and HPE offer an edge-to-cloud solution that enables companies to begin their IoT analytics journey small and scale up as proficiency and needs arise. HPE provides the infrastructure, starting at the intelligent edge. The HPE infrastructure, which includes Edgeline Converged Systems for edge computing, allows data to be collected and processed at the edge using SAS Event Stream Processing to analyze the data as it is acquired. The adaptability and robust nature of both the hardware and software provided in this solution results in organizations being able to run the same applications at the edge, on premise and in the cloud.


About SAS and HPE
SAS and Hewlett Packard Enterprise (HPE) have partnered for over 32 years to help mutual customers solve their most difficult business problems. Both companies were early entrants of their respective IoT partner ecosystems. They enjoy a close R&D relationship, and HPE engineering works closely with SAS to conduct rigorous benchmarking and performance briefs. SAS and HPE have collaborated to develop robust solutions to address critical industry-specific challenges, helping organizations apply analytics, based on volume, velocity and latency requirements. SAS® Event Stream Processing combines with HPE Edgeline Converged Edge Systems to provide real-time analytics where the data is being generated. Additionally, HPE infrastructure integrates compute, storage and networking, to support a complete and optimized platform for SAS® solutions. HPE provides significant expertise in IT management to ensure software availability and performance of the architecture, as well as enterprise services management and IT outsourcing. Together, SAS and HPE have over 10,000 joint customers running decision support systems.


Learn more
About the author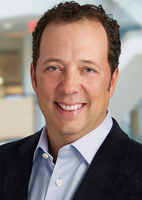 Jason Mann is Vice President of Internet of Things (IoT) at SAS and is responsible for growing IoT revenue and providing global focus, strategic direction and alignment across the SAS IoT analytics portfolio. He oversees the research and development, product management and marketing, and execution of the sell-through strategy across the portfolio.
"My job is to empower R&D teams to innovate and create the forward-looking solutions that enable customers to seize the opportunity inherent in IoT, solve specific business challenges and capitalize on the insights mined from the data," said Mann.
Prior to his current position, Mann served as Director of Product Management for Industry Solutions and the Internet of Things where he set the strategic IoT direction for SAS. He was also responsible for product management of the manufacturing and supply chain, retail, energy, and health and life sciences industry solutions. Prior to that, he served as Manufacturing Industry Strategist where he led the internal and external positioning of SAS' distinctive competence and value to the manufacturing industry.
Before joining SAS in 2003, Mann worked at Nortel Networks for 10 years where he led the multiyear design and implementation of global manufacturing operations and order management systems.
Mann received a bachelor's degree in industrial engineering from North Carolina State University.
Empowering the Digital Enterprise to be more efficient and innovative through data-driven insights from the Internet of Things (IoT)
Starting June 22

THE FUTURE IS EDGE TO CLOUD Prepare for the next wave of digital transformation. Join our global virtual event. June 22 – 24
Read more

Find out about the latest live broadcasts and on-demand webinars
Read more
View all
© Copyright 2021 Hewlett Packard Enterprise Development LP