>

>

>

Identifying the causes of fuzzy IoT failures
Forums

Blogs

Information

English

Identifying the causes of fuzzy IoT failures

Norbert Reil
Senior Director, IoT Center of Expertise, HPE Pointnext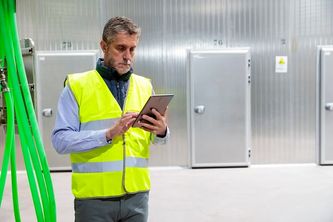 The Internet of Things holds a lot of promise for industrial companies to transform operations and create dynamic new business opportunities. But what should managers do when an IoT project doesn't go as planned?
It's no secret that IoT initiatives can fail. Sometimes it's a case of a team doing IoT for IoT's sake, without a clear idea of how the project can create value. Neglecting to think through reusability and scalability can also lead to failure. In a recent survey conducted by HPE and Internet of Things World, 47% of respondents said industrial IoT projects did not reach their goals or failed outright, with reasons including a skills gap, problems with company culture, and missing standards.
Sometimes, though, failure is harder to explain. In fact, the teams may be doing most things right. The goals of the IoT use cases are designed to deliver real value. There is buy-in from senior management, LoB departments, and IT and OT staff. The team does a lot of good work to get the IoT initiative started. Yet there is still dissatisfaction with the results.
When talking with customers who have approached IoT with the right mindset yet still experience failure, I see the failures falling into two general areas:
There was an expectation of better business outcomes from IoT.

The IoT initiative got bogged down in a specific phase of the project.
And while the two issues listed above may seem quite different, I believe they share common causes.
First, industrial IoT entails a transformation of business parameters. This transformation requires specific skills that many companies do not have. As a result, there is a real risk of outcomes being less than optimal – or the project coming to a complete halt.
Second, there are so many options when it comes to deciding which IoT technologies should be applied to a use case, let alone which technologies can be scaled up for future needs. If the organization is new to IoT, how can it choose the right product or platform with a high degree of confidence? These are complex technologies, and making an uninformed decision can lead to problems during execution.
Fortunately, there are outside experts who can complement the internal team and help navigate these situations, from the initial planning stages to troubleshooting thorny integration challenges. Having an outside perspective can also assist with the discussions about deriving value from IoT, which boils down to the value of the data … and how quickly time-to-value can be achieved.
At HPE Discover next month in Las Vegas, there will be a chance to learn how industrial leaders have overcome IoT challenges and positioned their companies for a digital future. Be sure to add them to your event calendar:
Put IoT into action: What five trailblazers learned on their IoT journeys
Join experienced IoT leaders from Texmark, Boeing, Murphy Oil, Purdue and CenterPoint Energy, as they share key learnings gained along the digital journey to IoT. Hear about their achievements and lessons learned, along with insights from Daniel Newman with Futurum Research, so that you can avoid the pitfalls when implementing IoT and digitization projects.
Journey to the edge: Where your business happens and opportunity arises
The edge is the intersection between people, places, devices and things presenting an ecosystem boundary full of digital opportunity. To make this edge intelligent, we need to think about the digital platforms which power these richer experiences, enabling new interaction and commerce models for the enterprise. Find out how the mix of engaging employees, transforming customer and partner interactions, delivering new insight and automation with IoT, ensuring edge security and compliance are critical elements to delivering your Intelligent Edge.
An IoT journey to the refinery of the future
Texmark, a specialty petrochemical processing company, has partnered with HPE and ecosystem partners to deploy the refinery of the future, using advanced IoT technologies. Regardless of your industry, our experts will share relevant experiences of how they have navigated data, predictive analytics, machine learning, next-generation automation, persona-based insights, collaboration and culture changes to rapidly drive transformation to achieve 21st century results. This will be a highly interactive session, so be prepared to participate.
Empowering the Digital Enterprise to be more efficient and innovative through data-driven insights from the Internet of Things (IoT)
Starting June 22

THE FUTURE IS EDGE TO CLOUD Prepare for the next wave of digital transformation. Join our global virtual event. June 22 – 24
Read more

Find out about the latest live broadcasts and on-demand webinars
Read more
View all
© Copyright 2021 Hewlett Packard Enterprise Development LP