>

>

>

IoT: What's now, what's new, what's next? Find out...
Forums

Blogs

Information

English

IoT: What's now, what's new, what's next? Find out at HPE Discover 2018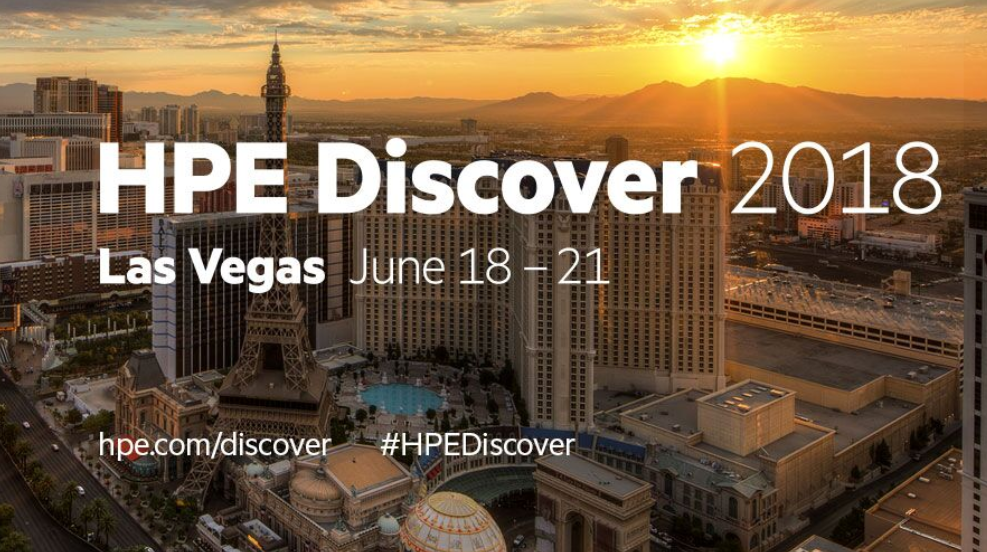 The Internet of Things and the Intelligent Edge are remaking entire industries by enabling businesses to tap into vast new sources of value. If you'd like to experience the state of the art and the shape of the future, join us at HPE Discover 2018 Las Vegas, June 19–21 at the Venetian | Palazzo, in the Sands Expo and Convention Center. This is a stellar opportunity to learn from HPE's IoT visionaries in thought leadership sessions, and to hear from HPE customers about their IoT journeys and successes. We'll also be spotlighting the key partner ecosystems that HPE is creating to help organizations actualize the full value of the IoT and the Edge.
You won't want to miss the opening General Session (Session ID GS5214), Tuesday June 19, 2:00–4:00. Join Antonio Neri, President and CEO of Hewlett Packard Enterprise, and his guests as they lay out a vision for the enterprise of the future. Learn how your organization can thrive in a world where innovative technology, apps and data are driving digital transformation, reshaping markets and disrupting every industry.
Start building your IoT agenda
We'll be offering dozens of sessions focusing on IoT and the Intelligent Edge. Here are some that will help you jump-start your IoT journey. You can find the full agenda for HPE Discover 2018 here.
AI-powered, big data analytics: From the manufacturing edge-to-core (Session ID DF5045, Tuesday, June 19, 9:00 – 9:30 am) Modern manufacturing's heavily instrumented processes create a classic big data problem: how to collect, manage and analyze data to enable fast responses, especially to minimize defects. Learn how HPE and Seagate Technology are collaborating on a next-generation, edge-to-core hard drive manufacturing analytics platform.
Powering the recovery: How CenterPoint Energy and HPE restored electrical services to Houston after Hurricane Harvey (B4855, Wednesday, June 20, 09:00-10:00 am) Imagine collecting one terabyte of data an hour from 2.4 million devices! That was just part of the story of how CenterPoint Energy overcame the devastation from Hurricane Harvey. Join Dr. Steven Pratt to learn how the Houston-headquartered utility sped time to recovery, improved services and reduced outages. Dr. Pratt will also explain how CenterPoint eliminated seven million service calls, and how HPE and other partners are helping the company to further automate power distribution in Houston.
Put IoT into action: What five trailblazers learned on their IoT journeys (PNL4853, Wednesday, June 20, 10:30-11:30 am) Experienced IoT leaders from Texmark, Boeing, Murphy Oil, Purdue and CenterPoint Energy share key learnings from their digital journey to IoT. Hear about their challenges and achievements, with additional insights from analyst Daniel Newman of Futurum Research.
Can IoT solve world hunger? (Session ID B4854, Wednesday, June 20, 03:00-04:00 pm) Agricultural output must double to meet demand from a global population estimated to reach nine billion by 2050. Can IoT-enabled precision agriculture be the answer? Hear how Purdue University is using HPE wireless and converged edge technologies to deliver a digital agriculture program covering a 1,400-acre plot. This is a project that could revolutionize farming and food production.
An IoT journey to the refinery of the future (Session ID PNL4852, Wednesday, June 20, 4:30-5:30 pm) Advanced IoT technologies from HPE and ecosystem partners – including predictive analytics, machine learning, and next-generation automation – enabled specialty petrochemical company Texmark to deploy the refinery of the future. Find out how they did it in this highly interactive session.
Must-see demos
More than twenty demos let you get up-close and hands-on with IoT and the Intelligent Edge. Check out these three for a start: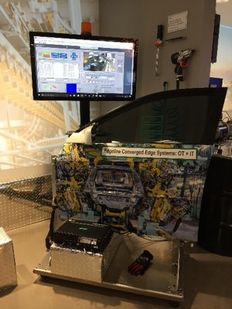 Accelerating manufacturing with HPE Edgeline (DEMO1216) Manufacturing today utilizes a wide array of compute, storage, connectivity and data sources when designing, building and testing components. See how HPE Edgeline Converged Edge Systems, coupled with National Instruments PXI-based data acquisition modules, enables data collection in real time, as well as control of systems on the production line. Manufacturers can now get accelerated insights through on-the-spot testing and deep analytics, in real time and directly on the factory floor.
Leveraging IoT for real-time condition monitoring with HPE Edgeline (DEMO1217) Traditional condition monitoring and predictive maintenance systems rely on historical data and machine learning to anticipate failure. Today, IoT and Edge computing can generate insights in real time, allowing proactive anomaly detection and asset failure anticipation. Experience a software-defined OT condition monitoring solution that includes HPE Edgeline Converged Edge Systems, National Instruments PXI real-time analog data acquisition, and an industrial data analytics platform.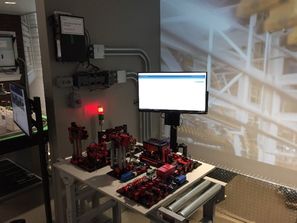 Factory optimization with HPE Edgeline (DEMO1218) IoT and real-time analytics at the Edge (on the production line) enable manufacturers to predict equipment malfunctions and production issues before they occur. See how HPE Edgeline and GE Predix integrate IT technology into manufacturing operations, helping manufacturers to reduce downtime, optimize production, and improve quality and cost efficiency.
Keep in touch with us!
Keep an eye on this blog; we'll be posting more news and sneak previews in the run-up to HPE Discover 2018 Las Vegas. And you can always find lots more info on Twitter: @HPE_IoT and @HPE_Discover.
Featured articles:
I am an HPE employee.
To say thanks give 'Kudos' by clicking the white Kudos star!

Starting June 22

THE FUTURE IS EDGE TO CLOUD Prepare for the next wave of digital transformation. Join our global virtual event. June 22 – 24
Read more

Find out about the latest live broadcasts and on-demand webinars
Read more
View all
© Copyright 2021 Hewlett Packard Enterprise Development LP