>

>

>

Modern use cases for video analytics
Forums

Blogs

Information

English

Modern use cases for video analytics
Learn more about the basic concept of video analytics, how it's used in the real world to automate processes and gain valuable insights, and what you should consider when implementing an intelligent video analytics solutions in your organization.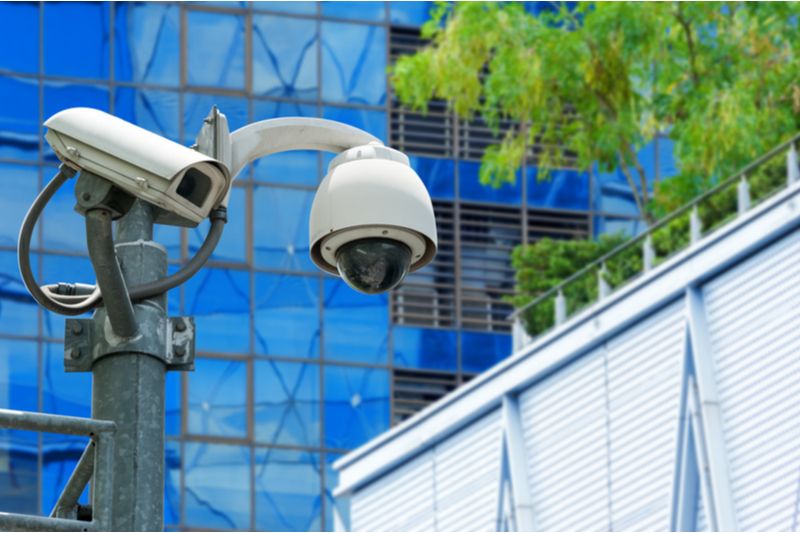 These days, video analytics (also known as video content analysis or intelligent video analytics) are attracting increased interest from both industries and the academic world. Thanks to the enormous advances made in deep learning, video analytics have automated tasks that were once the exclusive purview of humans.
Recent improvements in video analytics have been a game-changer, ranging from applications that count people at events to fraud detection, and automatic license plate recognition, as well as new workplace scenarios such as social distancing.
How does video analytics technology work? And how can it benefit your business?
We're all familiar with CCTV cameras detecting vehicles in real time to recognize specific events such as car accidents and then trigger alerts accordingly. This video application existed for decades. And the idea is simple: Install cameras strategically to allow human operators to control what happens in a room, area, or public space
The question is: How to you apply new video technology and analytics to your specific business or industry?
First, a baseline definition for intelligent video analytics
The main goal of video analytics is to automatically recognize temporal and spatial events in videos. A suspicious packaged left at the airport, traffic signs that are not obeyed, the sudden appearance of flames and smoke—these are just a few examples of what a video analytics solution can detect.
Simply put, these systems perform real-time monitoring in which objects, object attributes, movement patterns, or behavior related to the monitored environment are detected.
Looking beyond real-time video analytics
Modern technology advances have made more sophisticated video analytics solutions possible, including:
Video analytics and data mining
Today, video analytics can also be used for data mining with analysis that can detect trends and patterns that answer business questions such as:
When is my store most visited and what areas of the store get more traffic?
How many times is a red light run, and what are the specific license plates of the vehicles doing it?
Adding machine learning and deep learning into the video analytics equation
Machine learning and, in particular, the development of deep learning approaches, has revolutionized video analytics. The use of deep neural networks (DNNs) make it possible to train video analysis systems that mimic human behavior, resulting in a paradigm shift. The advancement of computer vision algorithms allows:
Object detection and classification—find people within the frame and count how many are within a specified zone
Ability to triangulate positions—understand in three dimensional space, the location of the detected people
Distance calculation between objects—understand the interaction of the crowd and where proximity might be a risk—in real time
Thermal imaging—determine potential fever candidates who pose increased risk to the crowd
Deciding which kind of video analytics solution to deploy for health and safety use cases
Myriad off-the-shelf video analytics solutions are available, ranging from classic security systems to more complex scenarios like smart home or healthcare applications.
If your use case is satisfied by a standard solutions, then that may be the right choice for you. Be aware that some kind of adaptation or parameterization of the software often needs to be done, and these solutions only allow customization to a certain degree.
However, many companies choose to implement a video analytics solution to gain specific insights and to reach individual goals. This requires a custom solution that can provide more accurate results with the flexibility to address unusual or extremely particular use cases.
Following strict adherence to privacy standards
No matter the use case, it is critical to understand how these solutions collect and manage data securely and in adherence to privacy standards. Working with HPE Pointnext Services AI experts, organizations can expect due diligence in AI applications, data, security standards, and AI ethical principles, including:
The solution should be for the well-being of citizens, including their right to privacy, and it should not cause harm in their lives.
The solution should be designed to capture only the data required to make a decision on proximity or well-being.
At no point is an individual personally identifiable. To the data the model, it should only be considered an "object."
No data should be stored that could personally identify individuals.
The data is transient and should only be held for the milliseconds required to perform the inference before being discarded.
---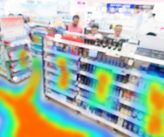 Spotlight: Video analytics to help solve healthcare safety challenges
The COVID-19 pandemic has accelerated the use cases for video analytics related to healthcare and community safety.
To that end, experts from HPE Pointnext Services have architected a simple solution that allows the addition of a minimal amount of infrastructure and software to already-deployed cameras and equipment to deliver these three use cases:
Video analytics for social distancing
Video analytics for fever detection
Video analytics for PPE detection
To launch these solutions, HPE Pointnext specialists bring customers' teams together in an AI Transformation Workshop focused on achieving a common understanding and vision around the new video analytics solution. We help identify particular use cases and create a road map for moving ahead. We also help identify dependencies and data source readiness, as well as evaluate architecture scenarios. Next, we work with you to pilot your video analytics solution to demonstrate proof of value and design, followed by implantation and fully optimized operations.
Learn more about partnering with HPE Pointnext for video analytics solutions designed to solve healthcare safety challenges.
---
Hande Sahin-Bahceci
Hewlett Packard Enterprise
twitter.com/HPE_Pointnext
linkedin.com/showcase/hpe-pointnext-services/
hpe.com/pointnext

Find out about the latest live broadcasts and on-demand webinars
Read more

Visit this forum and get the schedules for online Expert Days where you can talk to HPE product experts, R&D and support team members and get answers...
Read more
View all
© Copyright 2022 Hewlett Packard Enterprise Development LP