>

>

>

Orchestrating the cloud with Deutsche Telecom's Ne...
Forums

Blogs

Information

English

Orchestrating the cloud with Deutsche Telecom's Next Generation IP Multimedia Subsystem project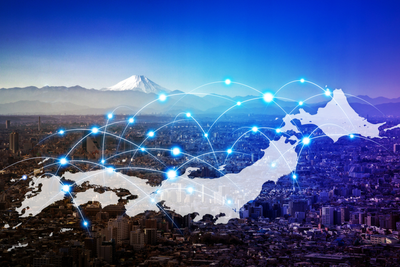 Deutsche Telekom (DT) realized they needed a much more flexible, agile network, which they could only deliver by introducing a radical change. Based on a cloud-native telco cloud and leveraging innovative and agile DevOps, they coined the term brutal automation. The Next Generation IP Multimedia Subsystem (NIMS)[i] telco cloud platform delivers a game-changing vision of zero-touch operations. The technology is enabled in no small part by HPE's Network functions virtualization orchestration (NFVO) on an ETSI NFV MANO (Management and Orchestration) architecture.
Today, the DT NIMS telco cloud platform is live, supporting up to 18 million fixed line voice subscribers after migration will be competed. The driving vision behind the platform was to deliver:
New features in 3 months from idea to deployment,
New release rollouts across all live sites in 2 days,
And rollout any patch across the network in 1 day with 0 night shifts.
DT refers to this set of goals as its 3,2,1,0 vision.
DT believes achieving its radical targets requires a cloud approach that closely mirrors the best practices hyperscaler cloud providers use to introduce velocity into their business processes. NIMS is underpinned by a state-of-the-art, horizontal cloud platform that is completely decoupled from the network functions (NFs) it hosts (both VMs today and containers in the future).
Within the stack, starting with a CI/CD environment, a most essential element required for brutal automation is the orchestration of network functions and services. HPE provides 3 elements into this project:
MANO – orchestration of the NFV resources and services such as VNFs on the virtual infrastructure
Domain Orchestration of the IMS services – managing the hybrid Network Services and their configuration
Integration of orchestration into the overall CI/CD chain, using an agile methodology
HPE's Service Director and NFV Director solution for this project decouples the resource orchestration and cross-domain service orchestration with intent-based separation between the two levels. This process allows DT to use a VNF vendor's orchestration functionality next to (and seamlessly coupled with) HPE's generic orchestration. HPE Service Director orchestrates both the physical and virtual network components that comprise DT's fixed voice IMS network services (NS) running on multiple cloud sites.
HPE orchestration is part of the E2E automation chain that controls the configuration of the virtual infrastructure manager (VIM) in a particular site on-demand. This is a departure from the usual industry practice of preparing the VIM in advance of a VNF deployment. HPE orchestration discovers NFVI resources through the VIM and oversees the VM's creation of an appropriate flavor instance, based on the VNF's Descriptor together with application policies. These policies include affinity or anti-affinity, network and scaling, and the implementation of specific scripts and configuration files. I discuss this topic in the TelecomTV interview: HPE and orchestration within the NIMS project.
DT expects the radical transformation delivered through the NIMS project will deliver the agility to continuously improve existing features and quality and reduce time to market for new features. They also anticipate a reduced cost of ownership; increased operational efficiency; and a single, flexible, telco cloud applicable to all future VNFs and CNFs.
DT's NIMS implementation is leading the market in terms of the level of cloud-native, end-to-end operational automation it has brought to its telco cloud platform within a short period of time. Once the 3,2,1,0 vision that drives the implementation is fully realized, DT will be able to claim game-changing agility allocating and managing voice capacity in line with demand and bringing innovative services to its voice network. NIMS is providing a blueprint for migrating and operating further platforms and applications in the cloud, and it is demonstrating the competitive advantage that can be delivered through such cloudification.
Christoph Hilz, Group head voice and messaging DevOps at Deutsche Telekom discusses the challenges faced throughout the NIMS project, bringing DevOps and Agile into the network in this TelecomTV interview: Deutsche Telekom deploys next generation IMS.
Whilst this project is directly related to the implementation of a Next Gen IMS platform, the same orchestration and CI/CD model applies equally to any cloud-native, telco-cloud-based project from the edge to the core.
For more information, please review the following:
[i] IMS stands for IP Multimedia Subsystem, the must-have evolution for mobile and fixed line operators who want to transform and derive more value from future applications and services.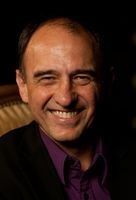 About the author:
Rolf Eberhardt leads the orchestration solution family of Communications and Media Solutions at Hewlett Packard Enterprise. He has over 25 years of industrial experience in the telecommunication and computing industry, beginning with Swisscom in R&D, followed by 21 years at HP/HPE. Rolf holds an MBA from University of St. Gallen, and a Masters in Informatics from ETH Zurich.
Hewlett Packard Enterprise
twitter.com/HPE_Telco
linkedin.com/company/hewlett-packard-enterprise
hpe.com/solutions

Find out about the latest live broadcasts and on-demand webinars
Read more

Visit this forum and get the schedules for online Expert Days where you can talk to HPE product experts, R&D and support team members and get answers...
Read more
View all
© Copyright 2021 Hewlett Packard Enterprise Development LP