>

>

>

Unlock new revenue streams with wholesale and broa...
Forums

Blogs

Information

English

Unlock new revenue streams with wholesale and broadcast as a service
Advances in edge architecture enable new opportunities for broadcasters and telecommunications businesses.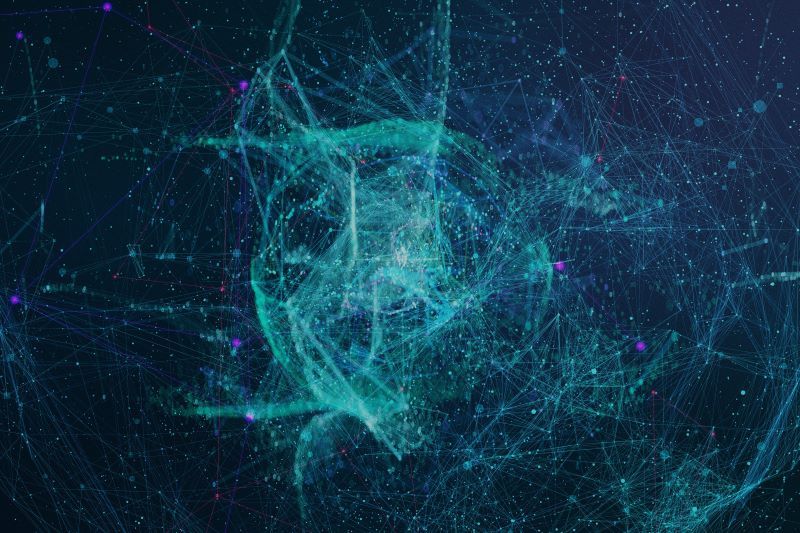 Worldwide Internet of Things (IoT) spending is forecast to exceed $1 trillion in 20221 and edge architecture is evolving in tandem. These ongoing advancements in edge architecture have opened a range of new business opportunities for broadcasting providers and telecommunications businesses.
The ability to monetize infrastructure (through broadcast as a service, or BaaS), and spectrum (through wholesale as a service) is an especially compelling opportunity. Forward-looking broadcasters and telecommunications companies have begun to unlock new revenue streams by selling services for consumption by broadcasters and other content providers. This blog discusses the opportunities and benefits of BaaS and wholesale as a service for providers and consumers of these services.
Broadcast as a service (BaaS)
Broadcast as a Service (BaaS) entails making a full set of broadcasting tools available in the cloud in an on-demand model for rent by other broadcasters or other media companies. For the media companies that will pay to lease infrastructure in the as a service model, BaaS provides a compelling alternative to traditional, live content production.
For the media companies that will pay to lease infrastructure in the as a service model, BaaS provides a compelling alternative to traditional, live content production.
Historically, live content production has been complex and expensive due to requirements such as:
Low latency between actions by the live content producer and available live feeds
A producer to travel to the event location and stay in an outside broadcast (OB) van to control live feeds from all the cameras at the event (perhaps some 5-10 cameras). A single feed must then be carried over satellite link or dark fiber to the main headend in a headquarters or studio. From here, the live feed must again be distributed and transmitted to customers.
Infrastructure that must be laid down to connect each camera to a temporary production site
Rental of an OB van and satellite links
Now advancements on several fronts have converged to make remote production a reality. The combination of broadband technology, higher bandwidth, low latency (i.e., 5G connection), low latency transcoders, and the proximity of the data center (the edge) to event locations can cut production costs to a fraction of their traditional levels. Producers can stay in their main studios, as all feeds reach the edge location, and control is done from the remote location into the software available at the edge.
Remote production enabled by BaaS delivers a win for providers and consumers alike:
Broadcaster or telecommunications companies who own a network with distributed edges can monetize their infrastructures.
Media companies can produce content less expensively by leasing the capabilities they need when they need them, instead of having to invest in and maintain expensive infrastructure.
BaaS makes available on demand the typical production tools that media companies need when they produce content. This on-demand model frees up the infrastructure for other applications (such as IoT) because the tools only need to be activated when they are necessary for a given event.
Typical tools can include:
Live ingest to receive a live feed from an event location and perform recording for future editing
A mixer and video switcher software aggregating multiple feeds into a single view, which is mandatory for the producer to pick the actual feed that must go to distribution playout
A playout server that enables the producer to move between a live feed and recorded available content such as advertisements or live feeds coming from a remote location
In this model, cloud-native applications and software can be efficiently controlled and orchestrated. Auto-recovery and zero touch operation enabled by cloud infrastructure makes such scenarios possible.
Combined with an edge platform, BaaS becomes even more achievable and effective. The proximity of cloud infrastructure to event location reduces latency and allows smoother production.
Multi-access edge computing (MEC) makes BaaS possible by enabling streaming over an IP network. The new edge architecture illustrated here offers an appealing alternative to the traditional, dark fiber-based method. In the traditional method, processing happens in the core network, where latency performance thresholds are slowed down or broken. By contrast, the new edge architecture makes MEC possible by enabling processing at the edge, which dramatically reduces latency.
Figure 1: Broadcasting methods
Figure 1 illustrates two options for broadcastings methods:
Traditional broadcasting
The bottom row illustrates the traditional (and still most common) way to transmit a live signal to a datacenter or studio. This method requires a dark fiber or leased line from the event location up to an IP core network of an ISP. Distribution to the customer site through another link could be based on CWDM or DWDM. This method ensures high bandwidth availability to a live SDI signal. A single 4K UHD will require 3 gigabits per second (Gbps).
Although the traditional setup ensures high bandwidth, it has several disadvantages. The architecture is inflexible and expensive. But most importantly, it is inefficient; it holds resources idle other than during the event.
Broadcast as a Service
The top row illustrates the new option of BaaS as an alternative or complement to traditional broadcasting. Low latency of the 5G network, security provided through a 5G slice, and low latency of transcoding all help make this method feasible. Several new protocols such as SRT (Secure reliable transmission) have evolved in the market to provide the required performance for BaaS use cases.
Compared to traditional broadcasting, BaaS carries several advantages. It can cost effectively transmit a live signal over the 5G wireless network, relying on common infrastructure. This approach provides the flexibility required to transmit a live signal with a good amount of bandwidth to an edge location (MEC in Figure 1) where the required editing tools only need to be activated on demand on the day of the event. BaaS also allows new players to get involved and provide more competitive pricing vis-à-vis players who rely only on traditional broadcasting.
In practice, most of the providers who adopt BaaS will initially use a new hybrid architecture that combines the traditional and BaaS methods. This hybrid approach lets providers build out proof points about the benefits of these new opportunities while keeping continuity for a time via the traditional methods.
Wholesale as a service
With the help of the Advanced Television Systems Committee ATSC 3.0 standard, providers can also offer distribution as a service, or wholesale as a service. Wholesale as a service allows a provider such as a broadcaster or telecommunications company to rent out spectrum to other companies.
Spectrum rental is not limited to television channels. Providers can rent out spectrum to serve television channels or any other service that needs to be distributed in a multicast fashion, as discussed below.
Like BaaS, wholesale as a service benefits both providers and consumers:
Providers: Key broadcasting and telecommunications players who have invested in upgrading their infrastructures from ATSC 1.0 to ATSC 3.0 can now further monetize the expanded bandwidth that ATSC 3.0 offers. Additionally, the FCC now requires broadcasters to collaborate to make the transition to ATSC3.0 by sharing the spectrum. Monetizing the spectrum by leasing out excess capacity helps ATSC 3.0 providers recoup the investments they have made to upgrade their infrastructures for ATSC 3.0.
Consumers: Media companies or other consumers can now rent ATSC 3.0 spectrum without the need to build costly infrastructure.
Multicasting
Multicast distribution is a key example of wholesale as a service or distribution as a service in action. Multicast distribution uses the capabilities enabled by ATSC 3.0 to automate datacasting in a one-to-many format, or multicasting, to IoT devices.
As shown in Figure 2, multicast can be enabled on the edge. Architecture that incorporates ATSC 3.0 with new cloud, SD-WAN, and orchestration technologies allows enterprise companies to rent spectrum dynamically and when needed.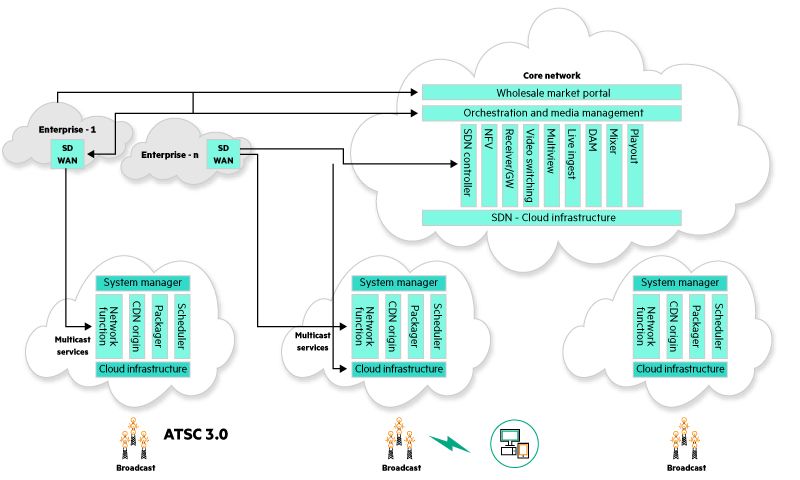 Figure 2: Enable multicast distribution on the edge with ATSC 3.0
Use case: Multicasting changes the game for distance learning
Distance learning is an exciting use case for multicasting. Multicasting can help narrow the digital divide for disadvantaged students who need to access online learning resources. Multicasting provides an innovative way to deliver content to thousands of students without stressing unicast networks. In this use model, broadcasters can distribute lessons and learning videos through ATSC 3.0-enabled multicast delivery. This is different than live streaming. With multicast delivery, a broadcaster transmits the video clips as a Non-Real-Time (NRT) service over ATSC 3.0 in a loop fashion. The ATSC 3.0 client receives and stores the files on a local system for use when needed.
To picture how multicasting can help level the playing field for digital learners, consider a county with 5,000 high school students who need repeated access to a set of 100 video lectures over the semester.
A unicast broadband network that relies on ATSC 1.0 to deliver these videos would consume aggregated bandwidth that reaches multiple Gbps. This model would put a massive stress on the network and cause performance latency that makes learning difficult.
In contrast, a network with multicasting capabilities enabled by ATSC 3.0 can deliver this same set of lectures to 5,000 students (or 50,000 students) within a standard 25 megabits per second (Mbps) bandwidth.
Use case: Multicasting reduces cost per bit and network demands of smart vehicle updates
Largescale software updates for the automotive industry are another example of multicasting at work. Electric and autonomous vehicles require the continuous ability software updates for new functionality, bug fixes, and navigation. For autonomous vehicles in particular, safety is at stake, and car manufacturers must update software within hours -- not days, or months. Once hundreds of thousands of vehicles requiring software updates are on the road, broadcasting a multi-gigabit software update over a unicast network will cause network bottlenecks as periods of accommodation for terabits of traffic will be needed. As an alternative, ATSC 3.0 broadcasting service enabled by multicasting will make it possible to simultaneously deliver software updates to infinite numbers of IoT devices such as smart vehicles.
As Madeleine Noland, President of the Advanced Television Systems Committee, has described, ATSC 3.0 makes more efficient use of the bandwidth to deliver bits than LTE is able to do. This gives ATSC 3.0 broadcasters a fundamental cost advantage over the service providers who deliver bits via LTE.
The ATSC 3.0 Planning Team on Automotive Applications (PT5) is assessing opportunities and challenges of delivering ATSC 3.0 services (including video, audio, and other data) to vehicles. These include B2C and B2C applications such as broadcast updates for telematics and navigation, sensors for autonomous vehicles, and in-vehicle infotainment systems and content.
HPE partners with broadcast and telecommunication providers to enable new opportunities driven by ATSC 3.0
Hewlett Packard Enterprise (HPE) provides the industry-leading automation and orchestration solutions as well as the expertise in the ASTC 3.0 edge cloud that broadcasters and telecommunications companies need to deliver BaaS and wholesale as a service capabilities.
Edge orchestration
Edge orchestration makes it possible to dynamically and automatically allocate and release spectrum and broadcast system resources in a virtualized, cloud-based environment. Broadcasters are using HPE's automation and orchestration solutions to efficiently enable a cloud-based, virtualized broadcasting environment.
HPE Virtual Headend Manager Solution (vHM) and HPE Service Director together enable end-to-end service management, automating and orchestrating services from the edge to the core in a single interface.
HPE vHM provides the virtualization and orchestration of the media functions that enable one-click channel deployment and channel failover in the cloud. This reduces time to market for new services, increases operational efficiency, and reduces cost.
HPE Edge Orchestrator bypasses the latency restrictions that come with processing cloud application intelligence in centralized data centers by taking the processing power to the edge where services are consumed.
Discover how HPE can help you harness the benefits of wholesale as a service and BaaS to tap into these new revenue opportunities. Some suggested resources include:
Video event on demand: TelecomTV strategic outlook: Realize the full potential of Open RAN and 5G https://www.telecomtv.com/content/strategic-outlook-open-ran-and-5g/
1 Lionel Sujay Vailshery, Internet of Things (IoT) spending worldwide 2023, Statista, <https://www.statista.com/statistics/668996/worldwide-expenditures-for-the-internet-of-things/>
Contact HPE's digital video services experts to learn more about how HPE can help you position your business to thrive in the new ATSC 3.0 world.
HPE Telco Experts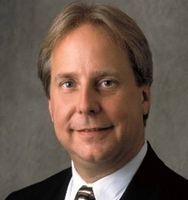 Paul Burke, Chief Solution Architect – Communication Media Solutions (CMS) Americas for HPE, is focused on 5G authentication solutions as well as the intersection and orchestration of broadband/cable, wireless, and ATSC. He holds a BS degree in electrical engineering from the University of Massachusetts and is a respected patent holder and author in the telco industry.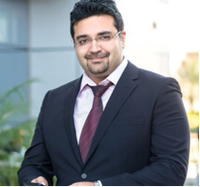 Ali Dernaika is a solution architect in digital video services for the HPE Americas region since 2016. He holds a Master's degree in telecommunications from Lebanese University. Ali has worked in several major telecom companies and service providers with responsibility for TV service architecture and deployment. Currently, he's focused on digital transformation to media clouds.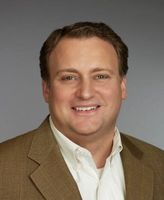 James Robertson is Vice President of the HPE/Aruba Networks Industry Executive Group, a small group of visionary industry experts recognized for their deep technical leadership and business excellence. He previously spent more than 20 years in the media and broadcast industry, holding roles from operations to executive management. He holds a BSc and MS in computer science with specializations in networking, security, and artificial intelligence. He is a regular presenter at industry events and contributor to numerous industry publications.
Hewlett Packard Enterprise
twitter.com/HPE_Telco
linkedin.com/company/hewlett-packard-enterprise
hpe.com/solutions

Find out about the latest live broadcasts and on-demand webinars
Read more

Visit this forum and get the schedules for online Expert Days where you can talk to HPE product experts, R&D and support team members and get answers...
Read more
View all
© Copyright 2022 Hewlett Packard Enterprise Development LP