>

>

>

Video Analytics at MWC18: faster and more efficien...
Forums

Blogs

Information

English

Re: Video Analytics at MWC18: faster and more efficient with AI and Edge Computing

Chris Meering
CMS WW IoT Solution Offering Lead & IoT evangelist at Hewlett Packard Enterprise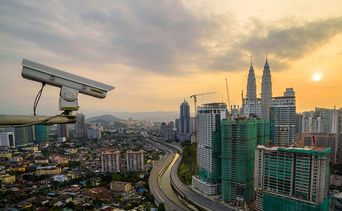 Live video has been both a blessing and a curse to the organizations that use it. On the one hand, cameras serve as extra eyes for law enforcement, facility managers, and event organizers, enabling live insights into potential security and public safety issues. On the other hand, video comes with a huge cost and management burden, requiring not only trained personnel to constantly monitor the video streams, but also a high-bandwidth network architecture to carry the feeds back to operations centers. With the advent of 4K video cameras, the infrastructure requirements are even more daunting.
At Mobile World Congress 2018, HPE will demonstrate another way to do video, based on intelligent video analytics at the edge, sending back alerts and other data to the operations center for evaluation and action. It reduces staffing requirements and bandwidth needs as well as latency, a critical consideration in the event of an emergency.
Video analytics for increased safety
Consider a common scenario faced by a public safety agency: Providing security at an outdoor event, such as a concert or rally. Officers and other security staff have to ensure the safety of thousands of people, and contend with surging crowds, parking and traffic flows, petty crime, first aid, and the threat of violence. If the event is taking place in a park, electricity and vehicle access may be available, but there may be no dedicated IT infrastructure, which complicates planning.
One solution for such pop-up events is a video analytics system supported by an HPE Edgeline Converged Edge System architecture and the HPE Universal IoT Platform. The HPE Edgeline is a compact, low-power, rugged compute system designed for high throughput processing capabilities in out-of-datacenter scenarios, such as monitoring an assembly line on a factory floor or tracking activities at a remote site. The HPE Universal IoT Platform is network- and device-agnostic, and offers support for IoT data acquisition over any IoT protocol.
Here's how the pop-up video analytics system would work:
Instead of sending back all the video data to the central command and control center for processing, the streams go to an Edgeline EL4000 located close to the action. This reduces latency as well as the load on the network. Some agencies may have a web of Edgeline devices deployed across an area for video and other edge needs, in which case the feeds could run to the nearest device. Alternately, an Edgeline could operate in a trailer or a shed on site. A top Edgeline model such as the EL4000 equipped with the latest video cards can handle streams from hundreds of cameras.
A video analytics application on the Edgeline processes the incoming feeds, a departure from the typical model of processing data at a far-away data center. Analytics at the edge can incorporate AI algorithms that can identify patterns warranting extra attention, such as increasing speed of footfall, unsafe crowd density, or the presence of a vehicle in an area where it's not supposed to be.
Triggers and associated data such as video clips, audio, and geodata are sent to the agency's central data center, which might be located on the other side of the city. Here, the HPE Universal IoT Platform combines event data with information gathered from other sensors and sources such as traffic flows and connected emergency vehicles.
Intelligent video analytics on the Edge reduces staffing requirements and bandwidth needs as well as latency, a critical consideration in the event of an emergency
The edge-to-core system featuring Artificial Intelligence (AI)-powered video analytics, the Edgeline converged infrastructure, and the HPE Universal IoT Platform can greatly reduce the cost of live video analytics, whether it's at an outdoor event, an airport or railway station, or a public facility such as a school or hospital. No longer will it be necessary to provision a sprawling, high-bandwidth network to carry live video feeds across town. With processing taking place at the edge, a leaner network architecture will suffice. And, because the system greatly reduces latency, organizations get better real-time insights and can respond more quickly when the situation requires it.
There are other benefits, too. AI capabilities in the video analytics application remove the need for human staff to monitor every one of the cameras overlooking public areas, major roads, and entrance points, and instead concentrate on specific triggers that require human interpretation or intervention. The Universal IoT Platform provides support for data visualizations and user dashboards to help managers quickly understand what's going on and take action. Further, the system can be configured to activate standard operating procedures and support control flow back out to the field. For instance, can issue directives to mobilize the police or secure a certain area.
To see the video analytics system in action, check out the demo at HPE's booth at Mobile World Congress in Hall 3, booth 3E11.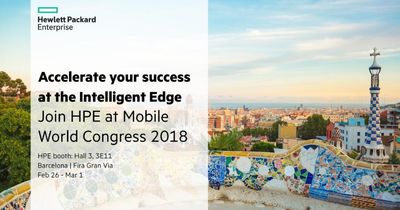 Empowering the Digital Enterprise to be more efficient and innovative through data-driven insights from the Internet of Things (IoT)

Find out about the latest live broadcasts and on-demand webinars
Read more

Visit this forum and get the schedules for online Expert Days where you can talk to HPE product experts, R&D and support team members and get answers...
Read more
View all
© Copyright 2022 Hewlett Packard Enterprise Development LP