>

>

>

What's ahead for AI in 2021?
Forums

Blogs

Information

English

What's ahead for AI in 2021?
HPE AI experts share their vision for the future of AI plus offer some insights on what data scientists need to plan for in 2021. The big trend: the move from AI experimentation to operationalization accelerates. The goal: insight on demand, at any scale.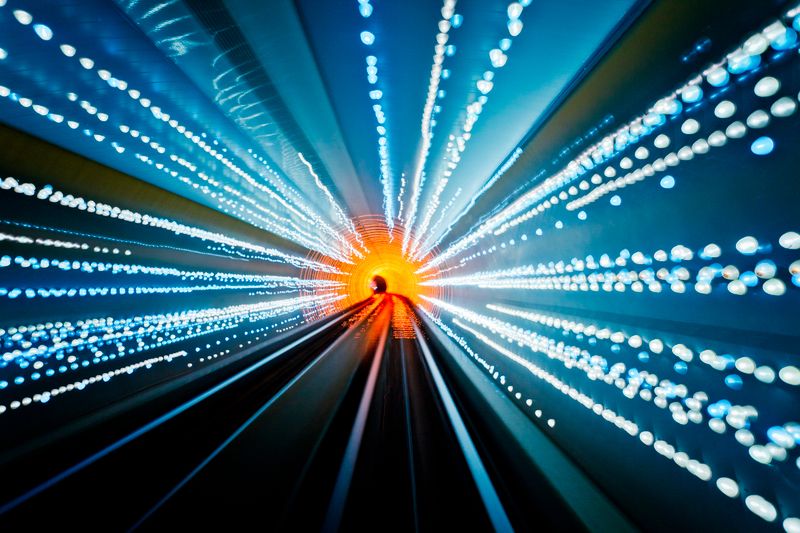 Three of HPE's top AI experts came together to share their insights on what they see coming down the road for AI in 2021 and beyond. Joining in were Sorin Cheran, an HPE Fellow who currently serves as VP of HPE's AI Strategy and Solutions Group; Brandon Draeger, who leads the Compute Product Marketing teams for HPE; and Steven Stein, Senior AI Product Marketing Manager at HPE. Here are some highlights from their discussion.
AI is moving into production at scale—and with it comes a new set of challenges
The tipping point is here. More customers are already moving from AI POC, pilot, or planning stages and on to AI production at scale—and this will accelerate in the coming year.
However, operationalizing AI brings with it a unique set of challenges that can hinder success as data scientists move projects into the business operations world—a world that is completely different from the POC environment and carries new expectations and incorporates technologies like storage and networking that AI teams have not had to think about before.
This helps explain why recent research indicates that as many as 72% of organizations who have moved AI into production are failing to meet business objectives as they operationalize AI. Add to this the fact that 57% of global decision-makers report that POCs are not delivering business value.*
We can pinpoint two primary reasons hindering go-forward success, even if you have an excellent model and the smartest data science team.
One, you are not solving the right problem. Or put another way, you are choosing the wrong problem for AI.
And two, you are not convincing management that AI is worth the investment. This lack of alignment across a firm can be a big stumbling block. Certainly the ability to ramp up AI projects with as-a-service components can now help address concerns around needing to invest too much too quickly.
Other challenges remain that can slow success. An application developer and operations director with an enterprise pharmaceutical firm sums up the situation, noting that, "About one-third of our AI projects were successful. AI is hard to test and implement. Something can work in theory, but if data is not in the right condition, not clean, not accurate, you can't train a model – garbage in, garbage out. Must successful projects are embedded in larger solutions or applications."*
Expect massive growth—and AI—at the edge
We're seeing massive growth at the edge. It's the hottest new place for compute—where innovation is accelerating along with data growth. A recent survey reveals that 43% of firms expect to run AI models at the edge in the next three years, up from just 28% who are doing so today.*
We do see a shift in the prevailing thinking around how to deal with the massive amounts of data being generated outside the four walls of the data center—and the feasibility of running AI uses cases at the edge. We are definitely moving past the "it can't be done" point of view.
Sourcing real-time data to use remains a hurdle to overcome, and a majority of AI experts see the need for improved infrastructure at the edge in the future to serve business needs. That said, we expect to see AI algorithms and workloads actually running at the edge sooner than later.
AI training will be happening on-premises
Looking ahead, research substantiates AI training will be brought in from the cloud and mainly stay on-premises.
When surveyed, 60% of global decision makers and AI practitioners say that are currently training AI models on owned infrastructure in data centers and private cloud—and that number rises to 74% over the next three years.*
The main reason? Costs. As one applications development and operations director at an enterprise pharmaceutical firm puts it, "Everything was on-prem two years ago. We had a large migration to move everything to the cloud. The issue is that costs have actually gone up when we did that."*
The race for agnostic heterogeneous accelerators is on
The opportunity for more choice in AI accelerators that enable faster AI is about to greatly expand. Innovative emerging technologies are entering the marketplace that are mature and ready for production data center systems. Firms can expect to achieve greater scale plus an edge on cost, performance, and technologies using these new technologies versus CPU and GPU-based accelerator options.
Bringing out the crystal ball: what does AI hold for the future?
What will AI achieve in the next 20 or 30 years and beyond? The shortest answer to that question: a better world.
Ultimately, the goal for AI is to reach general intelligence, equal to that of a human mind.
AI is really all about automating tasks that are repeatable. This is what will allow AI to understand what humans do, taking on mundane thoughts and time-consuming tasks, such as cleaning or driving (think autonomous cars). This will leave humans with more time to think about big picture strategies and conceptual disciplines like art, mathematics, and philosophy. Yes, AI will eliminate some jobs, but new and better ones will be created. Pursuits and professions requiring deeper thinking combined with personal interactions and empathy are likely to flourish.
From a business perspective, we see AI taking an increasingly predominate role in these three use cases: inventing new products, improving current productions, and further automating back office operations such as accounting and human resources.
Some final forward-thinking words
It's fair to say that the conversation surrounding AI has become more pragmatic in nature. Looking in to 2021, enterprise AI practitioners are expecting to move more rapidly and affordably from AI experimentation to AI in operations. Providing insight on demand—at any scale—can present a number of significant challenges that are procedural, technological, and organizational in nature.
We're ready to leap ahead and help tackle these challenges with the AI technology and deep expertise needed to deliver data a scale, development at scale, and data at the edge at scale.
---
What to plan for in 2021
Come the new year, data scientists will find themselves more frequently in the corporate data center. ITOps and MLOps will need to work together to meet business objectives as AI folds into standard IT operations. That's a lot of change and challenges as you look to operationalize and scale AI.
A consulting partner like HPE Pointnext Services can help you tackle these challenges and drive the success rate up for operationalized AI. Sometimes it's a simple as starting with the right questions, like:
Are you going to deploy an actual AI use case?
What form of AI, machine learning (ML) and/or deep learning (DL) are you considering? Is it the right type of AI for the problem you are looking to solve?
Do you have executive support for your AI project?
Do you have a data science team in place?
Do you have the ability to put together the additional project resources that you need?
Depending on your answers, HPE can help you with:
Software to run, manage, control, and secure the apps, data, and IT that run your business from edge to cloud
MLOps designed to increase speed and agility for MLOps by operationalizing end-to-end processes from pilot to production
Experts and technology to allow you to explore and implement the right data strategy from collecting and ingesting at the edge to federating and consuming in the data center
The right mix of compute, storage, and networking technology, ready to scale for AI-optimized workloads
Supercomputers for any size for every data center—from exascale to as-a-service
Flexible financial services that allow you to use existing depreciated assts to fund your transformation
Discover more about HPE AI to realize the value of enterprise artificial intelligence faster, with proven, practical approaches to create new application experiences and achieve breakthrough innovations.
Featured articles via HPE's Enterprise.nxt:
---
* HPE Thought Leadership Study: Data Review; Forrester; December 2020

Find out about the latest live broadcasts and on-demand webinars
Read more

Visit this forum and get the schedules for online Expert Days where you can talk to HPE product experts, R&D and support team members and get answers...
Read more
View all
© Copyright 2021 Hewlett Packard Enterprise Development LP