>

>

>

Your Guide to Sibos London
Forums

Blogs

Information

English

Your Guide to Sibos London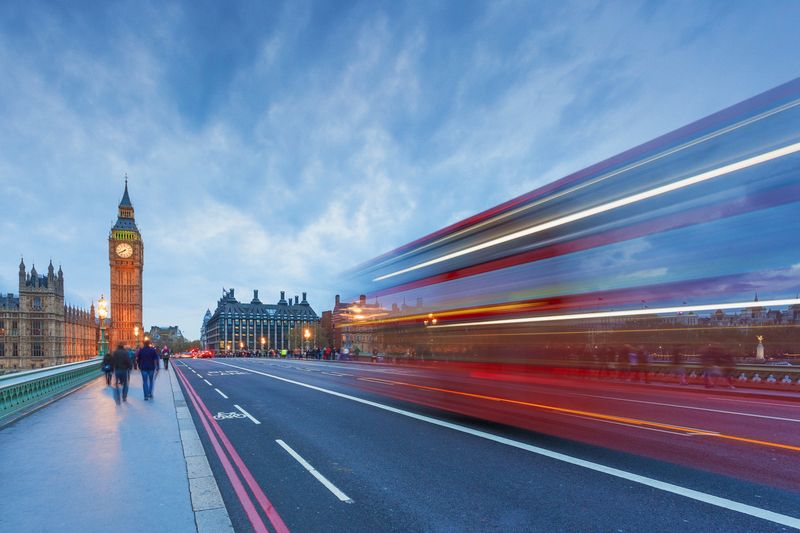 As we kick off Sibos London 2019 on Monday we thought it would be helpful to share some of the can't-miss activities happening at Sibos. And for those travelling from further afield we're also posing some suggestions about what you might like to do in London if you happen to find some spare time.
Let me get the really really important bit out of the way first: we're holding a welcome cocktail reception (with our partners at Intel) to kick off the week and we'll be bringing a bit of magic. To find out exactly what I mean by that… you'll have to stop by. It all happens at our booth, Z141, from 4:30pm to 6:30pm on the first day - Monday 23 September.
Of course you're welcome to drop by our booth (Z141) anytime to see the featured Mercedes F1 car and chat with HPE experts about everything from hybrid cloud to advanced analytics, AI to persistent memory, or Secure Virtual Workspace to Mission Critical Storage and Everything-as-a-Service. In fact … just tell us what challenges are keeping you up at night and we can talk you through what we're doing for FS companies around the world that might ignite some ideas for you.
But as well as talking and interacting we hope you'll be in the mood for listening to some very fresh thinking, as HPE thought-leadership gurus will be out in force at Sibos. Here are my "top four" sessions you'll find inspiring.
Four sessions to check-out at Sibos
HPE is very proud that our VP & CTO of High Performance Computing & Artificial Intelligence, Dr. Eng Lim Goh, is giving one of Sibos' keynote speeches on the Innotribe innovations stage. His keynote presentation 'Artificial and natural intelligence: are two heads better than one?' will take place on Tuesday 24 September at 2:00pm.
With the advent of increasingly powerful neural networks and machines learning to be artificially intelligent, more and more of us are concerned about what the future holds in this new era – not least for jobs. To understand what this future may look like, it's important to understand the differences between human and machine thinking. Will machines adopt the bias of humans? Is it just a question of IQ vs EQ? Can machines have judgement? Join Dr. Goh as he ventures into this future world and reflects on the potential advent of super intelligence.
For those inspired and excited by Dr. Goh's keynote there will be the opportunity to delve even deeper with him in a thought-provoking session called 'What's left for the Human after AI & Robotics'. Given that AI technology has the potential to be either a transformative or destabilizing force, this session takes a hard look at how AI is shifting strategic priorities and competitive dynamics in the financial services sector. It takes place in Conference Room 5 on Thursday 26 September from 09:15-10:00am.
One session I'm particularly looking forward to comes in the 'Banking for a Better World' track. Chris Wellise, Chief Sustainability Officer of HPE Corporate Affairs, will run a session entitled 'Banking on a circular economy'.
As business leaders face increasing cost pressures and shrinking operational budgets, our natural resource deficit is rising out of control. To meet the demands of our future economy, we must transition to a 'circular' model that decouples economic growth from resource consumption; one that rethinks about how our natural resources are transformed into capital. This transition isn't just good for the planet – it is estimated the circular economy could generate $4.5 trillion of additional economic output by 2030. Join Chris' session to learn how circular thinking will reshape business models and the role of the financial and technology industries in enabling this crucial transition.
And the all-conquering AI agenda also takes centre stage in the session 'Artificial Intelligence – from Conception to Realization While Avoiding the Pitfalls' by HPE CTO Matt Armstrong-Barnes taking place in Theater 2 on Monday, 23 September, 10:45-11:15hrs. Entering into the digital revolution means understanding that change is constant and expectations are at an all-time high. Gaining fresh insight from the data explosion is the only way to gain rapid competitive advantage - but developing the rules that can identify patterns across diverse sources of information is daunting to say the least. Find out how implementing AI using three simple steps can accelerate the journey to maximizing the value of your information.
Five things to do in London
For those who may be visiting London from further afield, if you do happen to have any down-time, here are some ideas that will provide a change of pace and scene while still keeping the excitement levels high.
Take in the view from the top of the Shard
The tallest building in Europe offers up both spectacular views and a great experience overall. London has had a great summer and there's every chance that an early evening trip up the Shard to see the sunset could prove breathtaking. And you may even be able to make out the ExCeL centre (where Sibos is being held) from above. It's one experience not to be missed.
Enjoy Spitalfields Market
The area just to the east of the City of London has undergone a renaissance and the largely refashioned Spitalfields Market is a good barometer of this. If you go during the day you should encounter plenty of interesting market stalls. Whatever time of day you go, there's something interesting to eat and drink.
Walk in the Treetops at Kew Gardens
If you need to get away from the hustle and bustle but don't have time to journey outside of London, Kew Gardens gives you a taste of the very best of this green and pleasant land, and includes a 'Walk the High Line' style elevated walkway to get a bird's eye view of nature. Beauty, calm and other things good for the soul are on tap here.
Shop!
London offers some of the best city-shopping in the world, and if you're visiting from abroad then the chances are the exchange rate will be well in your favour (thank you Brexit) – so bring a big suitcase and load up. There's the West End smorgasbord of Oxford Street, the style and sophistication of Old Bond Street, brand new boutique shopping areas around Kings Cross, as well as the sheer guilty pleasure of Westfield shopping centres in both east and west London.


Visit the granddaddy of all museums
You could of course visit the Tower of London, or Tate Modern. But if there's one heritage or cultural treat you want to binge on, it's worth remembering the extraordinary range of the British Museum. Where to start?… words fail. Let's just say you'll leave inspired.


Hope to see you at Sibos! We're on booth Z141. If you've not yet booked your ticket they're still available through the Sibos website. And don't forget to join us for a cocktail on Monday.
(Finally finally - if by any chance you're not around at Sibos but still want to find out more about some of the things we've touched on in our series of Sibos articles please see HPE's FSI webpage.)

Jennifer Smith
Hewlett Packard Enterprise
linkedin.com/in/jensmith2008
hpe.com/info/financial-services
twitter.com/HPE
linkedin.com/company/hewlett-packard-enterprise


Starting June 22

THE FUTURE IS EDGE TO CLOUD Prepare for the next wave of digital transformation. Join our global virtual event. June 22 – 24
Read more

Find out about the latest live broadcasts and on-demand webinars
Read more
View all
© Copyright 2021 Hewlett Packard Enterprise Development LP